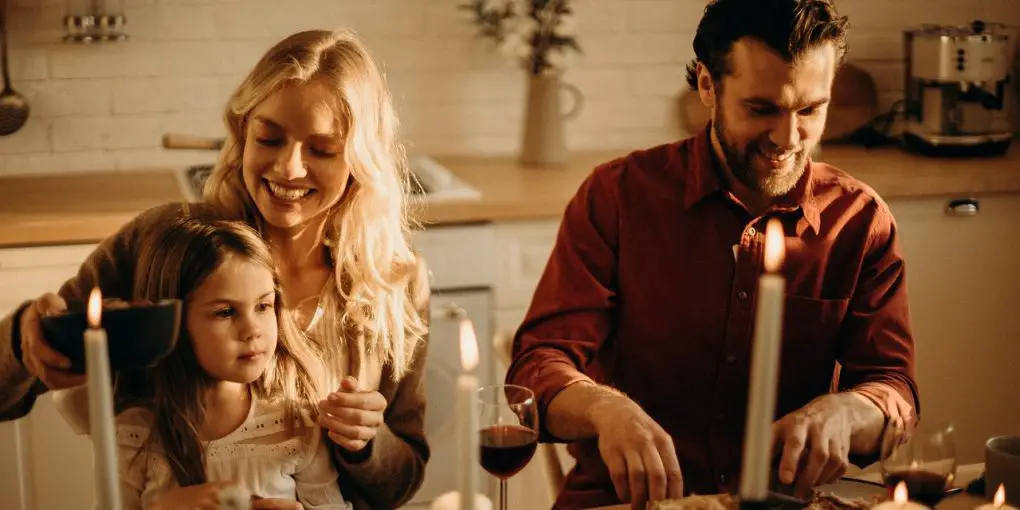 Simple Family Dinners to Try This Week
Is dinner your favorite meal to cook? If you're a busy parent, you probably don't want to prepare food for multiple people when you come home. Therefore, you need simple yet healthy meals to feed your crew when you don't have time.
Here are eight recipes to try.
A yummy chicken and noodle casserole may be precisely what you need after a long day. This recipe takes only 30 minutes to cook, so you'll be able to eat quickly. Plus, you can easily prepare your casserole a day or more ahead to save time.
You'll use cheddar and parmesan cheese to add a cheesy touch to your chicken and noodle. The ingredient list includes onions and peppers, but you can feel free to use other vegetables, too. Serve with salads so that you can have some greens.
What's more delicious than juicy cheeseburgers? These turkey-based alternatives are leaner than beef, so you'll be able to make a healthier choice for you and your family. This meal will be completely customizable, too.
The secret to a moist turkey burger is condiments. If you incorporate ketchup or mustard before you cook them in your pan, you'll have a better burger. Be sure to serve toppings like tomatoes, onions, lettuce, avocado and more.
If your family loves seafood, you can never miss when you make steamed clams. They take some time to clean, but you won't need to wait long for them to cook. These steamed clams will taste fresh and salty — and you can add to their flavor so that they please your palate.
A little garlic and butter go a long way. You could also add them to pasta with herbs to make a more substantial dish. In any case, you can always eat them plain, too. A green salad will be a tasty accompaniment.
There may not be a more classic meal than spaghetti and meatballs. It's a fast and straightforward meal you can make for any evening. You're likely to have leftovers for lunch, too. This recipe has you cook homemade sauce and meatballs, so it's sure to be delectable.
Feel free to make turkey meatballs instead if you have those ingredients. You can also add to your sauce to make everything spicier. Serve with garlic bread and mixed vegetables. A glass of red wine pairs perfectly, too.
Here's a recipe for days when you don't have any time to spare. These honey garlic salmon fillets will please everyone's tastebuds. They're both sweet and savory — and you won't need more than 30 minutes to make them from start to finish.
The key to a crispy salmon fillet is pan searing. This method creates a delicious crust that takes your fish to another level. It's that trick that makes a difference between good and bad salmon. You can make white rice and steamed broccoli as side dishes.
If you need a vegetarian dish, you should try eggplant parmesan. It's a comforting meal you can make any night, but you may find it's best for chilly weather. In any case, you're sure to have leftovers for tomorrow's dinner. As with other casserole dishes, you can prepare eggplant parmesan in advance, too.
You can also add a few variations to accommodate your tastebuds. For example, you should try red pepper flakes for a spicier edge. Make a green salad or bake your own bread to serve alongside your meal.
Asian food always works as a yummy weeknight dinner. If you frequently make dishes like chicken fried rice or kung pao chicken, you may want to try some lighter fare. This Asian chicken lettuce wrap recipe will be filling but wholesome.
This recipe will take almost no time to make. You simply have to stuff butter lettuce cups with chicken, so you'll note that assembly isn't complicated at all. You may want to make rice or noodles to serve as a side dish.
There's nothing grilled cheese and tomato soup can't fix. This meal usually takes less than 10 minutes when you use canned soup. That said, you can do better — and you won't add more than 20 minutes to your preparation time.
You may be surprised at how quickly tomato soup comes together. Use a simple white bread and sharp cheddar cheese to make crispy grilled cheeses. You can cut them into strips to make dipping easier. Fun!
Try These Recipes for Straightforward Dinners
Your weekly dinners don't have to be a pain. Instead, you can make yummy meals with ease for you and your family to enjoy. Try these delicious ideas to find a new favorite.