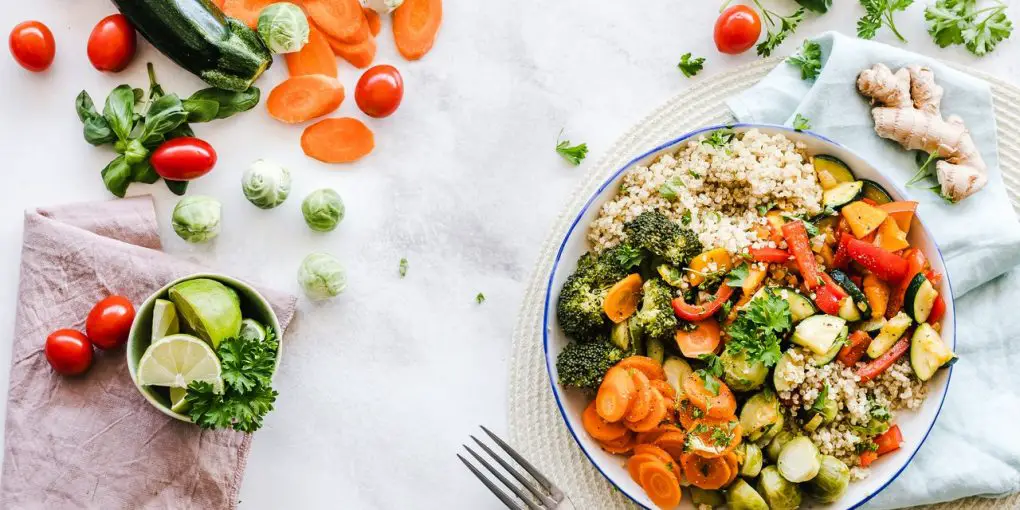 6 Simple Tips for Healthy Living
Disclaimer: There are affiliate links in this post. At no cost to you, I get commissions for purchases made through links in this post.
There is an endless amount of advice about how to live a healthy life, and sometimes, it can become overwhelming. Is keto really good for you? Will you get enough nutrients by following a vegan diet? If you're not a fitness fanatic, then it's better to strip it all back and focus on the simple stuff – you don't need to run five miles a day to live a healthy life. While each body is individual, there are some universal healthy living tips, and here are six of them.
1. Sleep Enough
If you've ever tried to work when you haven't had enough sleep, you will understand the importance of it. Your brain needs enough rest to reset itself and function, so it is crucial that you get enough sleep each night. Most people need between seven and nine hours, but it varies from person to person, with some people needing even more.
If you struggle with dropping off, some ways to help you sleep include:
Avoiding Screens
Reading a Book
Listening to Meditation Apps
Sleeping in a Cool Room
Avoiding Caffeine After Midday
2. Walk More
It's probably been drilled into you that exercise is important for healthy living, but many people still don't fit it into their daily routines. Whether you dislike exercise or simply don't have the time, one easy way to fit in enough exercise is to walk more often. If you need to go to the store, leave your car in the garage and walk there. Doing this little and often is a great way to get your body moving without thinking about it.
You can also try Walking Lunges: https://barbend.com/benefits-of-walking-lunges/
3. Take Vitamins
If you're worried that you're not getting all the vitamins you need, then taking a supplement is a quick way of fixing that. Use a Kohls coupon to buy any over the counter medications you may need. Vitamin D is a great supplement for wintertime, especially if you live in an area with little sunshine.
4. Get Checked Often
An easy way of warding off illness is to get checked at the doctor's often. If you feel symptoms come along, or you've just not been in a while, schedule an appointment and see if anything is wrong. This way, if your body isn't as healthy as it should be, you'll know sooner rather than later.
5. Have Kind Friends
It's often overlooked just how important positivity is to your overall health. If you surround yourself with negativity, then you will start to feel negative yourself. Getting kind, positive friends will allow you to bounce off of them, and that happy spirit will only spread. Of course, that doesn't mean cutting out someone you love because they're sad, just that it's better to surround yourself with people who look on the brighter side of life.
6. Avoid Bad Habits
Avoiding bad habits is simple for those who've never tried them and extremely difficult for those addicted. If you are a heavy smoker or drinker, seek help to get yourself clean, and you will see how much your health improves. It's not easy, but by cutting them out, you'll feel better each day and live a longer life overall.