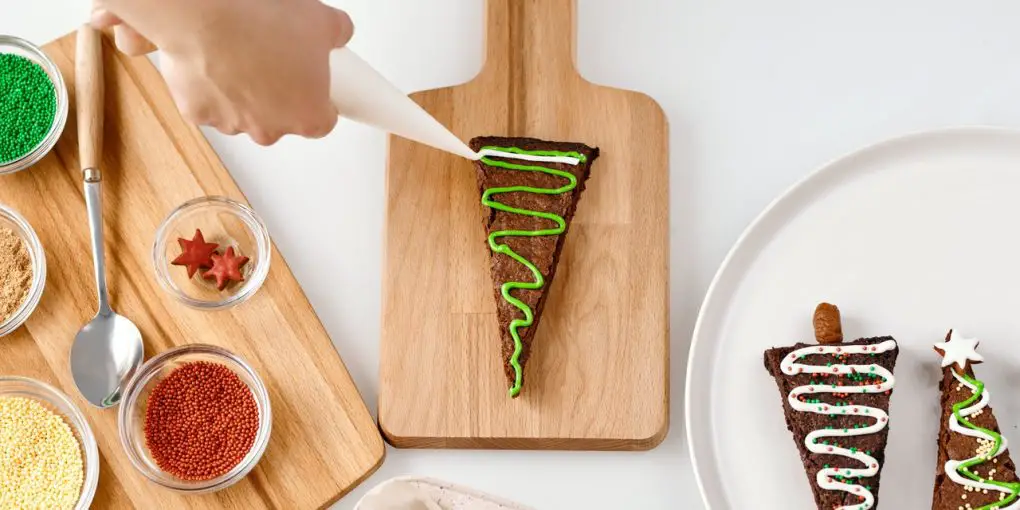 Kid-Friendly Holiday Recipes to try this year
Disclaimer: There are affiliate links in this post. At no cost to you, I get commissions for purchases made through links in this post.
Holidays are fun, especially because of the different things that you can do with family. What's more, there are different holidays throughout the year and different things to do for each of them. With Christmas approaching, there are just so many kid-friendly recipes you could try out. It is one of the most celebrated holidays where people eat and make merry with their loved ones. Whether you will be celebrating with friends and relatives or you want to have a small intimate celebration with just family, you could get the kids involved in making some of the following recipes.
Ice Cream Sandwiches
With just a few ingredients, you will have a perfect treat for your kids. You will need sprinkles, chocolate biscuits, and ice cream. When it comes to flavor, chocolate biscuits work perfect with mint chocolate-chip ice cream. The best part is that they are instant and it will only take a maximum of 5 minutes to get done. Divide your cookies in half then scoop ice cream on one half of the cookies. Place the remaining cooking on top and press on them so that the ice cream comes to the edges. Roll the edges onto your cookies so until they are fully covered.
Chocolate-topped Marshmallow Sticks
One of the advantages of marshmallows is that you can enjoy them in different ways. One of the creative ways is making chocolate-topped marshmallow sticks. So don't just eat plain marshmallows, glaze them with chocolate and you will have an even better treat. Melt chocolate chips and shorten them together then stir until smooth. Stick lollipop sticks on your marshmallows then dip them in the melted chocolate. After dipping your marshmallows in the chocolate you could use toppings of your choice for decoration.
Icebox Cookies
Anyone who loves sugary treats probably loves cookies as well. For this recipe, you will need sugar, butter, pure vanilla extract, flour, cocoa powder, milk, milk and food coloring. The process of making them should be fun, and the good thing is that there is a lot that the kids could help with.
Truffles
With semisweet chocolate chips, assorted jimmies or toasted finely chopped nuts, vanilla extract, and sweetened condensed milk, you are set for easy truffles prep. In just 25 minutes, you will be enjoying your truffles! They are creamy and smooth and your kids will definitely enjoy them. Microwave the milk and chocolate chips together for 3 minutes and stir halfway through. Add vanilla when done then refrigerate for about three hours until it's hard. Shape into balls then roll in the nuts, or jimmies.
Take-home
As long as safety is a priority and the recipe does not include a lot of cooking or sharp objects, then you should be good to go.
Kid-friendly frozen foods
, savory treats, fruity juices, home-made candies, and pastries, just to mention a few, are some of the ideas to consider. And as much as it is one way of bonding with the kids, you are also giving them important lessons. So you can choose one or more of the above recipes that your kids are going to enjoy making. Creativity also plays a huge role, so let the kids play around with any ideas they could have.