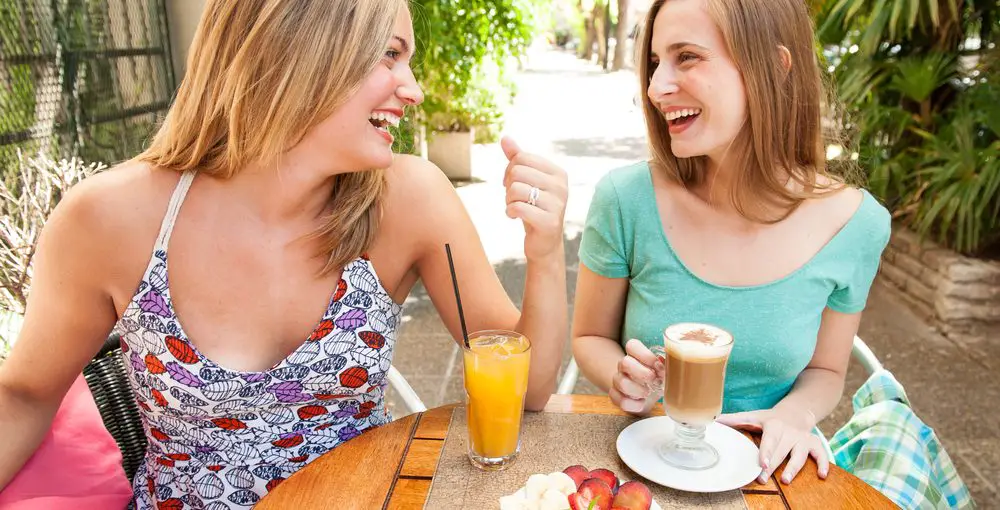 The Ultimate Guide to A Fun Vacation with Friends
Disclaimer: There are affiliate links in this post. At no cost to you, I get commissions for purchases made through links in this post.
Are you planning a vacation with friends and need help getting it off the ground? Whether you're dreaming of a lively road trip, a relaxing beach getaway, or something unique and different, we have all the tips and tricks to make your vacation with friends memorable. From choosing the perfect destination to ensuring everyone is happy while staying within budget, our ultimate guide will ensure you have an amazing time. We'll cover everything from where to stay, what activities are available in the area, how to save on transportation costs, and much more.
So, no matter what kind of fun adventure you're looking for this season, let us give you some ideas.
1. Choose a Destination
The possibilities for a group getaway are endless, but ensuring everyone agrees on the final destination is important. If you are planning to visit Branson, this city is located in the Ozark Mountains of southwest Missouri in the United States. It is a popular vacation destination that offers a wide range of entertainment options, outdoor activities, and natural beauty.
Branson also has a lot to offer in terms of outdoor activities. Visitors can explore the scenic Ozark Mountains through hiking, biking, or horseback riding. Numerous lakes and rivers in the area also offer fishing, boating, and other water activities.
Branson has several museums and historical sites for those interested in history and culture. One of the most popular is the Titanic Museum, which features artifacts and exhibits related to the famous ocean liner that sank in 1912.
But Branson shows, specifically Dolly Parton's Stampede, is one of its main attractions, providing tourists with the most fun place to enjoy a delicious four-course meal along with world-class performances. Dolly Parton's Stampede is the most popular dinner attraction in Branson, offering visitors of all ages a thrilling experience with their powerful performances featuring magnificent horses and a cast of top-notch trick riders. That too, while viewers enjoy a mouthwatering four-course family feast. 
The city is often called the "live music capital of the world" due to the numerous theaters and venues that host performances by world-renowned musicians, singers, and comedians.
Branson is a great destination if you're traveling with friends. With its combination of live music, outdoor activities, and cultural attractions, there is something for everyone to enjoy.
2. Budgeting for Your Vacation
One of the most vital considerations when planning a group vacation is how much it will cost. Decide on a budget before making any reservations or buying tickets to keep costs down. It'll help you avoid overspending and ensure everyone can afford the trip.
When budgeting, think about what kind of accommodations you'll need. Consider renting a house or condo instead of individual hotel rooms for a more affordable option. It's a great way to save money without sacrificing comfort. Additionally, you can look for discounts like those offered to large groups or seniors.
However, don't forget about the other costs associated with your trip. Transportation, food and drinks, and entertainment can all add up quickly. To save money on these expenses, shop for the best deals and look for coupons or discounts. Additionally, you can bring food from home to save money on dining out.
3. Nightlife and Entertainment Options
No matter where you decide to go for your group vacation, it's important to ensure plenty of entertainment options are available. In Branson, there are various nightlife and entertainment options to choose from. For instance, you can attend a show at one of the many live music venues or visit a local bar or nightclub for an evening of dancing and drinks.
If you want something more relaxed, check out one of the many bowling alleys or arcades. Or, if you're looking for something unique, visit the Branson Ferris Wheel or head to one of the laser tag arenas.
Don't forget about the great outdoor activities available in Branson. From zip-lining to horseback riding, there is something for everyone to enjoy. Or, if you prefer a more relaxing option, stroll around one of the lakes or spend an evening stargazing. Branson has plenty of entertainment options no matter what you decide to do.
4. Staying Safe and Healthy While Having Fun
If you're traveling with a group, ensuring everyone stays safe and healthy while having fun is important. Ensure you have a plan in place if someone gets sick or injured while on vacation. Have the group designate one person responsible for communicating with doctors, hospitals, and other medical personnel. Additionally, purchasing travel insurance before leaving is a good idea to prepare for any unexpected medical expenses.
Ensure everyone in the group is aware of their surroundings, follows safety guidelines, and takes appropriate precautions. You can enjoy a worry-free group vacation with the right planning and preparation.
5. Resolving Conflicts and Navigating Group Dynamics
When traveling in a group, conflicts and disagreements are inevitable. Before leaving for vacation, meet with the group members to discuss expectations and resolve potential conflicts.
Additionally, it's a good idea to have one person in the group designated as a leader. This person should be responsible for setting expectations, mediating conflicts, and maintaining group dynamics. As a leader, it's important to remain open-minded and be willing to compromise when necessary.
It's also important to remember that everyone's opinions and needs should be respected. Everyone in the group should feel comfortable expressing their ideas and thoughts without fear of judgment or ridicule. With these tips, you can maintain a healthy group dynamic throughout your vacation.
Conclusion
After reading this guide, there is no doubt that you are well-equipped to execute a great and fun vacation with your friends. Not only will you make memories and form bonds, but you will also experience new cultures and widen your perspectives on life. Sharing special moments with friends can be incredibly fulfilling, and if done right, planning for a group trip can help accomplish your mutual sense of satisfaction.
Furthermore, the experiences gained during such trips have the potential to become cherished memories that last for many years to come. With all of that in mind, don't wait any longer. Start planning your next group trip today. There is no denying that the journey will be filled with laughter, joy, excitement, and much more.