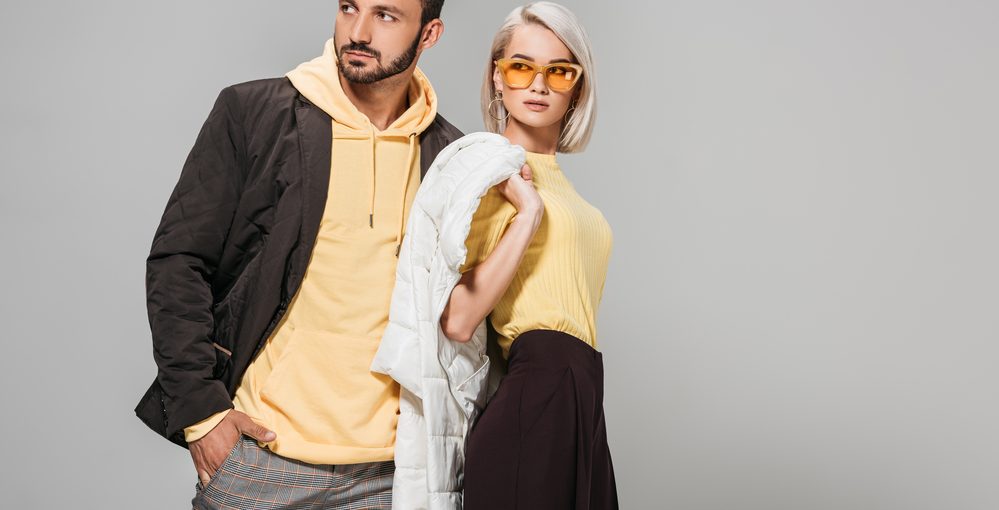 Building A Timeless Wardrobe: Pieces That Will Never Go Out Of Style
Creating a timeless wardrobe is an art and a smart investment. Instead of chasing trends that come and go, you should focus on classic pieces that stand the test of time. These items not only exude enduring elegance, but they also offer versatility. They can be mixed and matched in countless ways, allowing you to look stylish without constantly buying new things. But the question is which are those never go out of style apparel.
We will answer all your questions in this article. Here, you will read a carefully curated list of essentials that you should have in your wardrobe. With these timeless pieces, you can always stay in fashion, no matter what the latest trends dictate.
So, let us commence.
List of Must-Have Clothes
Classic White Tees
The classic white tees is a timeless wardrobe staple. It's a versatile piece that can be dressed in numerous ways. That is the major reason that it is a must-have apparel in your wardrobe.
Classic white tees are renowned for their comfort, featuring a soft and breathable fabric that keeps individuals cool in warm weather. Whether worn alone or as a layering piece, they remain an essential element of everyday fashion, offering a clean and timeless style that never goes out of vogue.
Hoodies
Hoodies offer comfort and versatility that make them a must-have for any timeless wardrobe. Whether you're relaxing at home or heading out for social events like office parties or dinner with friends, a hoodie can fit the occasion. They come in a variety of colors and styles, from minimalist solid colors to eye-catching patterns, allowing you to express your personal taste.
While hoodies pair well with jeans for a laid-back look, they can also be paired with more formal pieces like skirts or tailored pants to elevate your style. Green Hoodies are best for day-out trips as they keep you warm and serve as appropriate attire. This demonstrates how a hoodie can transition from casual to more refined occasions while maintaining comfort and style.
Another benefit is you can wear them in all seasons: alone in the spring or under a coat in the winter. However, it's essential to invest in a high-quality hoodie. So that you can enjoy its versatility year-round while looking and feeling your best.
Crew-Neck Sweaters
Crew-neck sweaters offer a classic look that never goes out of style. The simple design of the crew neck pairs well with many other clothes, from jeans and casual pants to formal skirts and trousers.
You can also layer them over shirts or under jackets for added versatility. In relaxed work settings, a crew-neck sweater can be a polished yet comfy choice. Investing in a high-quality crew neck ensures you'll have a stylish, go-to piece for years.
Versatile Denim Jeans
Jeans are a smart choice for a wardrobe that never goes out of style. What makes them unique is their origin as workwear, built for durability, which has evolved into a fashion staple. One of the best things about jeans is that they're easy to care for. A quick wash, and they're good as new. Plus, they often look even better as they get older.
Jeans come in many shapes and styles. From skinny to wide-leg, there's a style for everyone. They also come in different colors, like blue, black, and grey. This makes it easy to find the perfect pair for you.
List of Must-Have Accessories
Leather Belt
Its durability and classic design make it a wardrobe essential. A well-crafted leather belt can cinch the waist of a dress, hold up trousers, or complete a polished business ensemble. It comes in various colors and styles, allowing it to adapt to different occasions and clothing choices.
Whether you're dressing up for a formal event or adding a finishing touch to casual attire, a leather belt is a versatile and enduring accessory that every wardrobe should include.
Timeless Watch
A timeless watch is a stylish item that offers both style and utility. These watches have a classic design, with simple faces and beautiful leather or metal bands.
You can pair it with any outfit, from casual to formal, adding style to the wearer's look. What sets these watches apart is that they never go out of style and can be passed down through generations. Buying a classic watch is not only a fashion choice but also a show of timeless beauty and workmanship.
Closing Lines
Creating a wardrobe that transcends time and fashion is all about wise investments. Adding these key pieces makes mixing and matching easier, leading to a closet full of timeless items. Each piece serves a distinct purpose and offers endless styling possibilities.
So, don't wait; shop today!