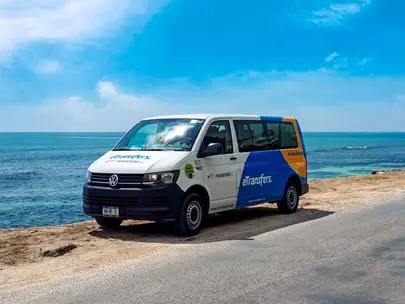 Best transportation option in Cancun
If you are visiting Cancun, there are a lot of options for things to do. The Mexican Caribbean is probably the main tourist attraction in Mexico, and only in the city, there are tons of activities you can perform, you can choose between a variety of activities in the town, hotel zone, and Riviera Maya.
A lot of people talk about how tedious it is to get an Airport Transportation service. There are many ways to get safe to your hotel, but the perfect one is a Cancun Airport Transportation service. Why? Simple, the only thing you need to do is get off the plane, get your luggage and then search a sign with your name on it and go to your hotel, just as quick and simple as that.
The shuttle service is one of the best options if you are traveling alone or with your partner. You will share transportation with other guests to minimize the expenses and without sacrificing comfort and security. You will enjoy a comfortable transfer to your destination, so you can enjoy this Caribbean paradise as soon as you get off the plane.
Why book in advantage so important?
Availability
One of the main reasons why you should book your transportation service in advance is to make sure that your place is reserved. Airports are especially busy on weekends and during vacations. Every spring, people come to the cities for weddings, graduations, and business seminars. All these people will fight over cabs at the airport. By booking their transportation in advance, they can skip the waiting times and get on their way. Whether you are traveling alone or in a group, book your transportation in advance and speed up your visit.
Select
If you book your transport in advance, you will have more vehicles available and a more comprehensive selection of vehicles. If you are traveling in a large group, you will generally save money by hiring a shuttle bus instead of a fleet of smaller sedans. However, waiting until the last minute to book your transportation can result in limited availability of larger vehicles, especially during the peak season. During the low season, you will likely find a large selection of buses and shuttles but fewer sedans. If you are flying solo, you don't want to pay more for a larger vehicle than you need. Booking your selection in advance ensures that you will get the right vehicle for your transportation needs.
Familiarity
If you have never been to a particular city before, it is helpful to have an expert guide. A transport driver or a personal driver usually knows their territory because they live and work. They will know the fastest route to your destination and also how to avoid heavy traffic. If you are looking for the best places in town to eat or drink, ask your driver. Your driver will also be able to help you locate local hospitals and emergency services. When you book your transportation and driver in advance, you will receive personalized service and expert guidance.
Time to relax
By booking your transportation before your arrival, you will have peace of mind regarding your trip. If you are traveling with friends, family, or business clients, be assured that they will have no trouble reaching their final destination. Taking the initiative and booking ahead of time will ensure they have a comfortable ride and a stress-free travel experience.
One of the most popular and reliable transportation companies is Cancun Shuttle Transportation. With more than ten years of experience providing transportation services, it is the best option to solve your Cancun Airport Transfers, and if your interested here it is the number +529989800259, as well if you prefer it you can go straight to their offices, the address is going to be below.
Cancun Shuttle Transportation Address: Aeropuerto Internacional de, Cancún - Chetumal Km 22, 77569 Cancún, Q.R.
Indeed making your transportation an advantage is better. You save a lot of trouble, and your only worry will be what activity you are going to do in your hotel. The transportation leaves it to the pros. Enjoy the Mexican Caribbean solving your transportation in time.