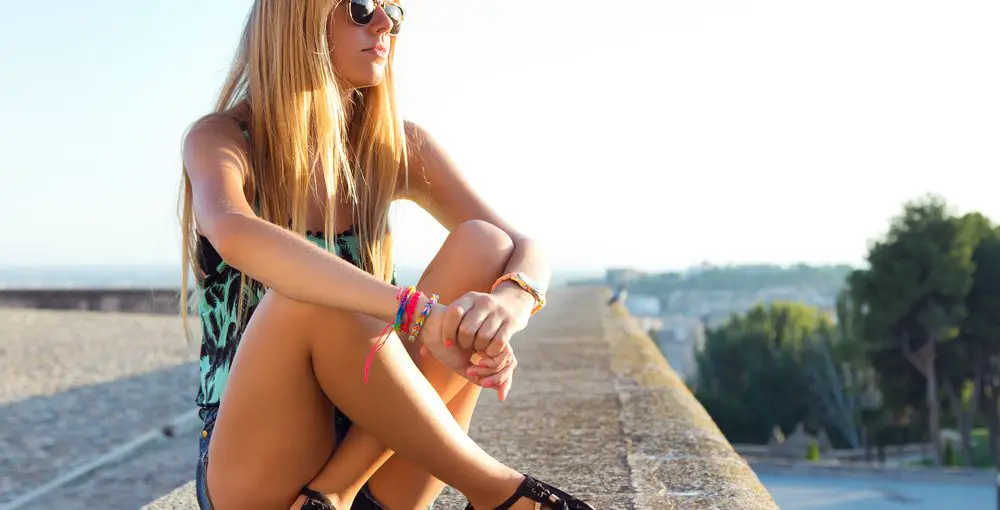 5 Things to Get Up to in Pigeon Forge
Are you looking for a getaway full of family fun, outdoor activities, and some Southern charm? Then Pigeon Forge is the place to be! Lying at the foothills of Great Smoky Mountains National Park, Pigeon Forge boasts activities that cater to visitors of every age – whether it's go-karts, mini-golfing, or just taking picturesque hikes.
Let's break down all the wonderful attractions that Pigeon Forge has to offer visitors, so come along as we explore why it's one of Tennessee's premier vacation spots.
Enjoy outdoor activities:
In Pigeon Forge, visitors can raft the Pigeon River and hike in the Smokies, two excellent outdoor activities. The Great Smoky Mountains National Park is a highlight, boasting over 800 miles of hiking trails, allowing you to explore beautiful natural surroundings. You can also tour the Cades Cove loop or climb Clingmans Dome, the highest point in the park, for breathtaking views.
Another thrilling outdoor activity in the Pigeon Forge area is rafting the Pigeon River, which offers an exciting way to experience the region's waterways. Additionally, Pigeon Forge features ziplining adventures, perfect for those seeking a thrilling treetop experience.
Beyond the national park, you can also enjoy a ride on the Great Smoky Mountain Wheel, a 200-foot observation wheel at The Island in Pigeon Forge that offers stunning 360-degree views of the surrounding area. Lastly, Pigeon Forge is home to numerous mini-golf courses, go-kart tracks, and other attractions for a fun-filled outdoor experience.
Those who love the thrill of rides can go for a Smoky Mountain tubing hill adventure. Rowdy Bear's Smoky Mountain Snowpark in Pigeon Forge offers a spectacular outdoor tubing hill experience that is available year-round. During the winter, they have snow tubing on Tennessee's longest outdoor tubing hill, spanning 500 feet in length and featuring magic carpet conveyors to take you to the top. In the summer, the tubing hill still provides a thrilling outdoor tubing experience with speeds over 35 miles per hour and a 70-foot drop.
Play mini-golf and go go-karting:
Pigeon Forge offers a variety of mini-golf courses and go-kart tracks that are perfect for a family outing.
The Track in Pigeon Forge is a fun family park that features four go-kart tracks, blaster boats, mini-golf, bumper cars, the high-flying SkyFlyer, kid's rides, and an arcade. The mini-golf course at The Track, Surfin' Safari Golf, is designed with a variety of tunnels, jungle animals, and waterfalls throughout, making it enjoyable for golfers of all ages. The go-kart tracks at The Track include the 3-level Wild Woody and the Family Track, both offering single and double go-karts.
Xtreme Racing Center, situated just 7 minutes of drive away from Pigeon Forge, is known for having the fastest go-karts in town, with three tracks featuring Sodi go-karts powered by Honda GX270cc engines. These karts can reach speeds between 60 and 80 mph.
For more go-kart tracks and family-friendly rides, visit the Pigeon Forge Parkway, which offers a range of options for racing enthusiasts and those looking for a fun, family-friendly experience.
Music in the Mountains Spring Parade:
The Music in the Mountains Spring Parade is set to take place on April 28, 2023. The parade will begin at 5:00 pm and the route starts near traffic light #6 on the Pigeon Forge Parkway, heading north towards Sevierville until it reaches traffic light #3. The northbound lanes of the parkway will be used for the parade, with all traffic being diverted to the southbound lanes.
Cal Ripken, Jr., the Major League Baseball legend, will serve as the event's grand marshal. The parade features visiting high school marching bands from various states like Pennsylvania, West Virginia, and Alabama, as well as local and visiting marching bands, character balloons, and representatives from local attractions and entertainment. The event is a celebration of the city's varied musical heritage and will include surprise musical performances.
For more information about participating in the parade, you can visit the event page.
Climb and zipline at an adventure park:
You can explore the Smoky Mountains through a zipline canopy tour, which includes 9 world-class ziplines and ATV rides. Although the specific age requirement depends on the touring company, this adventure park is designed to be safe and enjoyable for various ages.
Pigeon Forge also has various ziplining options. While the specific age requirements are not mentioned, it is best if you check with each park for their age and weight requirements to ensure a safe and enjoyable experience for kids aged 10 and up.
Pontiacs in Pigeon Forge:
The 23rd Annual Pontiacs in Pigeon Forge Car Show & Swap Meet is scheduled to take place from June 2-4, 2023. This event will showcase some of the most beautiful Pontiacs and is set to be held at the LeConte Center in Pigeon Forge, Tennessee.
The annual event features a Swap Meet, classic GTOs, Firebirds, Fieros, and various awards such as Best in Show and Best in Stock. Additionally, the event includes the Saturday Night Cruise.
Judging for the awards will be conducted by a professional judging team, and it will take place regardless of the weather. Classes may be added or combined to accommodate the show's needs, and you can find a tentative list of awards by category and year on the Pigeon Forge Rod Runs website.
For more information about the event and updates, you can visit the official website or check the dedicated Facebook group.
Conclusion
Pigeon Forge, Tennessee, is an excellent destination for families who want to get away and enjoy a variety of activities. Whether you're looking for adrenaline-filled go-kart racing or family-friendly entertainment, Pigeon Forge has something to offer everyone. From the Music in the Mountains Spring Parade to adrenaline-pumping ziplining and the Pontiacs in Pigeon Forge car show, there's something fun to do for everyone in this beautiful city. So grab your family and head over to Pigeon Forge, where you can make amazing memories that will last a lifetime!