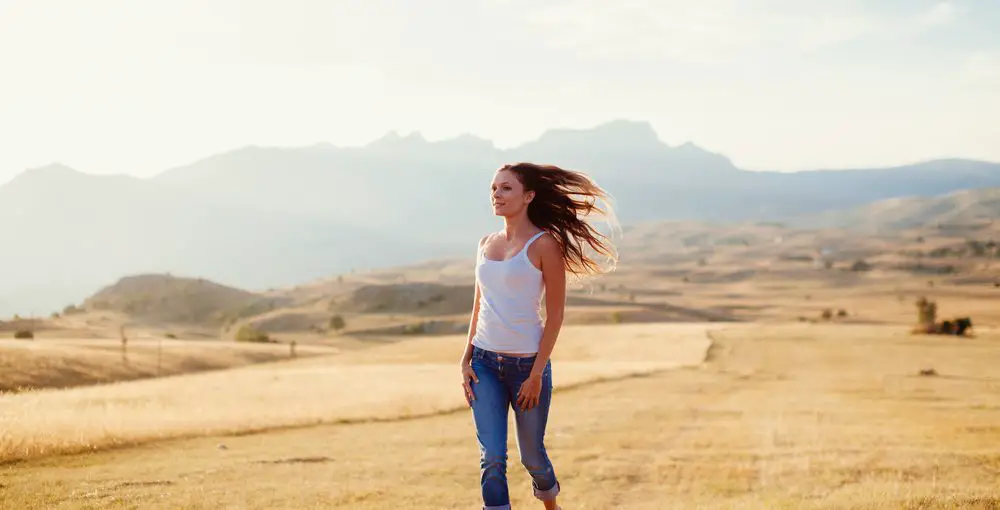 A Simple Family's Guide to a Vacation in Gatlinburg, TN
The days are getting longer, and the sun is getting hotter – summer's here! With an exhausting quarter at work and school holidays coming up for the kids, you know it's time for a vacation. But where to go, and what to do?
You won't have to worry about that because we've got you covered. Gatlinburg, Tennessee, is a small town that has so much to offer. Whether you're an adult looking for some downtime or have kids looking for some fun and adventure, this is the perfect place to be.
Now, we understand that with so much to think about, planning the perfect family getaway is no easy feat, so that's why we've put together a simple guide for your family vacation to Gatlinburg to follow. All the best tips are here – from what to eat to what to see. So, let's start planning.
Without further ado, let us get straight to the topic and discuss it in detail.
Go To Ripley's Attractions
Let's face it – going on vacation with kids is hard. Especially when you have more than one. The older ones will whine about being bored and tired, while the little ones will scream and cry. It takes the fun out of the vacation.
But there are some places where you can go with kids of all ages and still have a blast. Ripley's attractions are the best place to be. From the Aquarium, where you can get hands-on with the penguins, to the Moving Theatre, Ripley's in Gatlinburg is something you don't want to miss.
And the good news is that fun isn't only for the kids. Adults love going to Ripley's too! It's a fun-for-all destination, so mom and dad won't get bored while entertaining their kids.
Explore the Great Outdoors
If you're going all the way to Gatlinburg, you've got to go outside and explore the Great Smoky Mountains. There's no doubt about it. There's plenty of time to stay indoors back home, and in such a scenic place like Gatlinburg, some nature time will do your family some good.
Here's some stuff your family might enjoy:
First, you can try to have a nice outdoor picnic. One of the hotspots for this is the Chimney's picnic area in the Great Smoky Mountains National Park. The best part is, if you feel like having a BBQ, there are tables and grills for you to use. And don't worry about bathroom emergencies with the kids because facilities are available, too.
Another fun idea is to go on a hike! Being the most visited National Park in the country, for a reason, this is something you need to do. And there are hundreds of scenic trails for you to choose from, including some kid-friendly ones – so, no need to worry about your lack of hiking experience.
Explore the Downtown Gatlinburg
Something fun to do in any new place is exploring its downtown. And the good thing is that it's completely free of cost! That is, unless you fall in love with something and need to buy it – which is quite possible.
But here's a little trick – although the colorful shop displays might tempt you into buying some goodies, if you're on a tight budget, visit Ole Smoky Candy Kitchen or some other nearby shops, and check to see if they've got some free samples! But we won't blame you if you spend the money anyway, it's just that good.
Grab Breakfast at Crockett's
Crockett's is famous in Gatlinburg for its wholesome breakfast meals. People especially love their inches-thick pancakes and insanely great waffles, and they've got lots more of your favorite breakfast foods. The food is rich in calories, which you'll need to fuel your family up for the adventurous day ahead. But if calories are something you're worried about – remember, vacation calories don't count!
Besides the food, this diner is super fun for families with its cozy vibe. It's got everything, from a frontier-style cabin design to a beautiful, booming fireplace, bales of hay, and stacks of wood. You and your kids will love it.
But beware, there isn't a kid's menu as such, but the good news is the servings are large enough to be shared among 2-3 of them.
Dive into Swimming Holes
Nothing beats a swim in the refreshing waters of the Great Smoky Mountains National Park on a summer's day! It's a fun way for the family to have a relaxing and fun day while spending quality time together in nature.
One of the most remarkable and famous swimming holes in the Smoky Mountains is called "The Sinks." This lovely riverside location has a deep mountain pool approximately 10 feet deep. So, you might want to bring floaties for the little ones. There are many rocks for the kids to play on and jump from into the crystal-clear water, which adds to the fun.
The Metcalf Bottoms Picnic Area is another option, especially if you've got young children since the water is only about three to four feet deep. And as long as you're there, you could take a hike to the ancient Walker Sisters Cabin or just enjoy a summertime picnic by the water's edge. All in all, you could make a family fun day out of it.
Conclusion
In a nutshell, Gatlinburg is a wonderful destination for a memorable family vacation. Whether it's a small family with just adults or a large family with lots of teens and kids, there are limitless options to enjoy in this charming mountain town. From discovering the natural beauty of the Great Smoky Mountains to enjoying local cuisine and attractions, these are things you don't want to miss out on. By following this guide, you'll be able to plan a stress-free yet enjoyable trip.
Although it can be overwhelming to make sure everyone's having a good time, make sure to take time to slow down and just take it all in. And don't forget to take lots of pictures because you'll want to memorialize these precious moments spent with your loved one. So, start packing, and get ready to go!