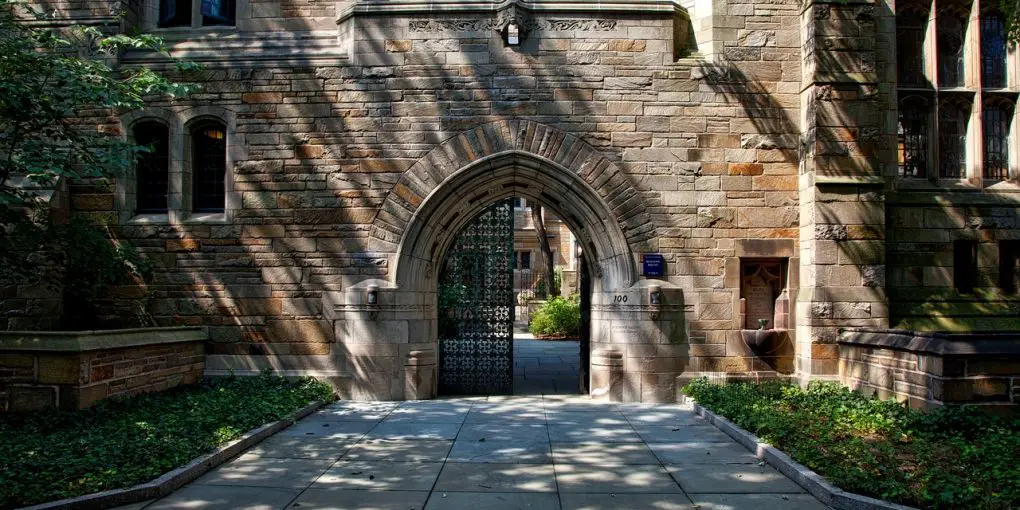 Why you should consider studying for a Master's in School Counseling
Like many people this year, you may be thinking about making a career change. Perhaps the current global pandemic has made you reconsider what's important in life, or perhaps it's something you've been thinking about for a long time. Maybe you would like a job that gives you greater fulfillment and satisfaction, allows you to spend more time with your family, or helps you to feel that you are making a real difference in the world.
Luckily for us, these days, it's very easy to retrain for a different career at almost any point in our lives. Going back to college as a mature student is becoming more and more common, with plenty of options such as part-time courses and distance learning to make it even easier to fit studying around your existing commitments. One great option that offers both job satisfaction, convenient study options, and financial security is to study for a Masters in School Counseling.
In this article, we'll examine what school counseling involves and why it's an excellent career to get into, what the benefits of having a Master's in School Counseling are, and what steps to take next if you're interested in getting qualified.
What does the role of a school counselor involve?
Let's begin at the beginning. A school counselor works in a school, college, or other educational institution and provides guidance to the students there. Their primary role is to support students throughout their time at school, helping them reach their full potential and have the best educational experience possible.
The job itself can be very varied, with the exact tasks and responsibilities changing to match the age range and needs of those within your care. For instance, working with kids in elementary school is very different from working with college students! You'll learn this in much more detail on your Master's in School Counseling program; however, here is a general overview of some of the main areas you can expect to work in:
Academic support
Working with students to help them figure out where their strengths are and what subjects they are most interested in, in order to help them choose their classes
Setting realistic goals for academic achievement and developing a plan with students to enable them to achieve them
Using different assessment methods to evaluate students' abilities and skills
Supporting students who are struggling academically and helping them to develop key study habits and skills
Assisting students with applications for college and scholarships
Career guidance
Counseling students on possible career options and advising them on how they can achieve their job goals
Assisting students with job applications and writing resumes
Helping students to develop important life skills for the future, such as time management and organizational skills
Emotional support
Being someone that students can talk to at any time regarding any worries or concerns they may have
Supporting students who are being bullied or experiencing other social issues
Helping students who are suffering from mental health issues such as depression, anxiety, or low self-esteem
Remaining vigilant for signs of abuse, neglect, or other concerns, and reporting them where appropriate
Assisting students who are struggling with issues around alcohol, drug misuse, or sex
Mediating conflicts between students and teachers where necessary
Administrative work
Maintaining student records and other paperwork
Providing input on school policies and services
Liaising with families regarding their child's progress and advising parents on how to help their children succeed
Referring students and parents to other resources or personnel where appropriate
Why is the role of a school counselor important?
As the description above indicates, the role of a school counselor is an extremely important one. Many people say that your school days are the best days of your life. However, sadly for many kids, this simply isn't true. That's where school counselors come in. By providing young people with nonjudgmental guidance and support, you can help to make a meaningful difference in their lives.
Whether it's enabling them to successfully navigate their academic problems and get into college, helping them figure out and achieve their dream career, or supporting them through emotional difficulties and out the other side, the impact you can have on this job cannot be understated. We've seen this even more during the current global pandemic, where students have had their studies and exams disrupted, important social events and life milestones canceled, and perhaps even had to cope with unexpected deaths in the family.
This means that studying for a Masters in School Counseling and going on to work as a school counselor can be an extremely rewarding career move. You'll be a vital part of the wider education system, helping young people to feel noticed and supported and develop into well-rounded and productive members of society. It doesn't get much better than that!
What skills do I need to be a good school counselor?
With the role of a school counselor being such an important one, you'll, of course, want to fulfill it to the very best of your ability. While studying for your Master's in School Counseling, you'll learn about a wide variety of theories, techniques, ethical considerations, legal issues, and so on. All of these will help you better understand the job and carry out your tasks and responsibilities successfully.
Beyond that though, there are certain personality traits and characteristics you can work on in order to excel in the role. You want to be someone that students look up to, respect, and also feel comfortable talking to about their deepest concerns and fears. That's not an easy thing to achieve! Here are some of the skills you'll want to develop:
Communication – you'll be talking with children of all different ages, cultures, and backgrounds, so being able to relate to people from all walks of life is key
Interpersonal skills – you'll also be liaising with teachers, family members, administrative staff, and other professionals, so it's good to be able to communicate with adults too!
Patience – it can take a while for young people to open up and trust you
Compassion and empathy – this is vital for relating to your students and understanding the difficulties that they're going through, as well as how best to help them cope
Listening and observation – a large part of the role is listening carefully and actively to what students tell you, but also being aware of what they don't say. Body language, tone of voice, and other unspoken communication can all provide important clues on how to help
Leadership – sometimes you will have to deal with and take control of challenging emotional situations
Organization and time management – school counselors have a large number of students under their care and provide a wide range of different services, so you'll need to be able to multitask
Flexibility and adaptability – most school counselors have an open door policy, so you could be approached by a student at any moment and for any reason, so you will have to be able to deal with new situations as they arise
What are the benefits of having a Master's in School Counseling?
Aside from being necessary to become a school counselor, there are many benefits of having a Master's in School Counseling. Firstly, this is a field that has excellent job prospects. According to the US Bureau of Labor Statistics, employment rates are predicted to grow by 8% over the next 10 years, which is far better than the average across all occupations. It's a role that offers high employability, job stability, financial security, and potential for job satisfaction.
Also, having a Master's in School Counseling – as with any higher degree – is a fantastic way to improve a wide range of soft skills. These include critical thinking, written and verbal communication, teamwork, creativity, research, and problem-solving. It can also be a great way to network and meet like-minded people.
What will I study on a Master's in School Counseling degree?
The exact nature of the program will depend on where you take your Master's in School Counseling, so it's worth researching potential options thoroughly to make sure you pick the one that's right for you. Most degrees will consist of a series of compulsory modules and some optional ones you can choose from. These will cover a broad range of subjects related to being a school counselor, including psychology, counseling theories and techniques, as well as relevant legal and ethical issues. You will also undertake in-person residencies or internships where you can get some valuable hands-on experience of what being a school counselor is really like.
Some of the courses you may have the chance to take include:
Abnormal Psychology
Biological Bases of Behavior
Child and Adolescent Psychopathology
Clinical Skills
Counseling for College and Career Readiness
Counseling Techniques
Counseling Theory
Crisis Intervention, Trauma Response, and Emergency Management
Developmental Psychology
Educational Assessment and Intervention
Group Counseling
Introduction to Educational Research
Introduction to Special Education and Learning Disabilities
Issues and Standards in Professional Counseling
Management of School Counseling Programs
Mental Health and Substance Use
Multicultural Counseling
Play Therapy
Principles of School Counseling
Roles and Responsibilities of the School Counselor
School Counseling Program Development and Evaluation
Theories of Personality
The program will usually take between two and four years, depending on whether you choose to study on a full-time or part-time basis. There is also the option to complete your Master's in School Counseling online, which can be a convenient option for those with existing work or family commitments (though it will still involve some in-person residencies).
How do I become a school counselor once I have a Master's in School Counseling?
After completing your Master's in School Counseling (which is a necessary step for becoming a school counselor), there is a requirement to undertake a certain number of supervised internship hours. This will be under the guidance of a certified school counselor, in a real-life school or college setting, and is a great way to build your confidence and gain experience.
After that, you will normally need to sit an exam and have a background check before becoming licensed, but the specifics will vary depending on which state you intend to work in, so make sure to check this. Then you'll be ready to start applying for jobs!
What are the next steps if I want to do a Master's in School Counseling?
If reading this post has got you fired up and ready to enroll in a Master's in School Counseling, that's great! The first thing you'll want to do is start researching the programs that are available. Have a think about whether you want to study part-time or full-time, and at a campus or online. There's no right or wrong choice, just personal preference, so it will depend on your particular circumstances and lifestyle.
Once you've narrowed it down to a few select programs, it will be time to start putting together your application. Be sure that you meet all the requirements – most Master's in School Counseling need a Bachelor's degree, which can usually be in any subject (although majors related to psychology, counseling, sociology, or education can be particularly useful).
In order to apply, you might need to provide academic references, a resume, and transcripts, as well as a personal essay detailing why you want to take the course. This is a really important part of the application and your chance to stand out to the admissions tutors. Show them that you are passionate about the subject and the career it will lead you to, and also that you are well suited for the challenges of the program. Don't forget to check the deadlines carefully and proofread it thoroughly before you hit send!
It will also be worth looking into any possible scholarships or financial aid options well in advance. These often have earlier application deadlines in comparison to the course itself, and you don't want to miss out. Once you receive the good news that you've been accepted, you can get started on the reading list early to ensure that you can hit the ground running when term begins. Good luck!