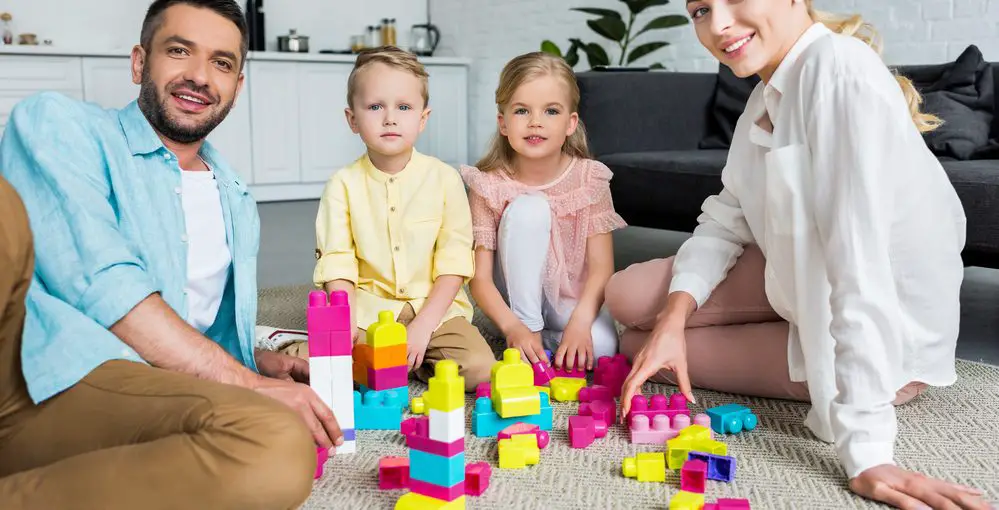 Five Basic Guidelines to Protect Your Kids
Disclaimer: There are affiliate links in this post. At no cost to you, I get commissions for purchases made through links in this post.
Every kid is susceptible to danger on occasion, and it is only reasonable for a parent to be concerned about their children's well-being. So you may help safeguard your young children and teenagers by following these suggestions, which are based on common sense as well as NapUp approaches for kids' safety.
Street and Car Safety
Teach your children how to behave safely in public places. This includes looking in both directions before crossing the street, walking on the sidewalk rather than the street, holding hands and not running ahead, being aware of cars that are driving by or approaching you, backing up out of parking spaces, and also being aware of other people that may be approaching you.
Teach your children to stop before a driveway so that they can look to see if there is a car approaching or leaving before continuing past the driveway if they are walking in a neighborhood where cars may be entering or exiting driveways. This is especially important if you are walking in a neighborhood where cars may be entering or exiting driveways.
We have to teach our children that if they are ever left or trapped in a hot car that is hot and the windows are rolled up in warm temperatures, they should unbuckle themselves from their car seats and begin honking the horn and not stop until someone comes and helps them.
How to Deal with Strangers
When starting to teach core safety standards to children, it is necessary for them to understand that not everyone they do not know poses a danger to them. This is especially important when it comes to stranger threat. Rather than that, you should educate them on how to recognize potentially dangerous situations, people, and signs, as well as how to avoid being manipulated by others.
Strangers who tempt children with sweets and other presents, who draw youngsters to their autos with false promises, or who touch your child's body after you have told them "no" are seen as being nasty people.
There are millions upon millions of people in this world, and the overwhelming majority of them won't do anything to harm your kid. This includes individuals you meet at the grocery store, people you see at the gym, and the parents of friends' children from school.
You do not want your children to acquire a worldview in which they believe that everyone they come into contact with is a stranger and to be afraid of them.
Who to Trust
Do your children know who to turn to for instant assistance in the event that they ever find themselves in a position in which they need it? This is something that I make sure to review with our children on a monthly basis by having a brief discussion with them in the vehicle with the goal of reinforcing all of these essential guidelines for safe driving.
In the event that your children get disoriented or cannot locate you, instruct them to search for other people who can assist them. This may be a schoolteacher, a law enforcement officer, or even a parent pushing a stroller or carrying a diaper bag. Never approach someone who is driving or get into a vehicle with someone who claims they can assist if you can avoid it.
Body Safety
It is up to your kid to decide whether or not they want to give and receive hugs, hold hands, kiss other people, and whether or not they want to be held by another person or sit on someone's lap.
Children need to understand that the choices they make about their bodies and how they are affected by those choices are their own, that they have a choice regarding their bodies, and that they also have the ability to say "no."
Children need to be made aware that they are the only ones who have the right to choose who touches their body, even if it's just a simple embrace. Physical contact like kissing, hugging, or caressing should never be forced or required, not even between family members or close friends.
We have to instill in our children the value of not feeling obligated to greet or kiss their grandparents if they so choose. They are under no obligation to even embrace us or kiss their parents if they do not choose to do so. It is their decision that teaches them how to grasp the option to say "no," which in turn teaches them to listen to their bodies and how contact makes them feel, whether it is positive, neutral, or negative.
If you want to avoid the possibility of your children being confused by slang terms for bodily parts, it is imperative that you always use their proper names. You want your children to feel comfortable identifying their body parts and talking to you about them so that you can easily understand what they are saying to you. This is particularly important in situations in which they have been improperly handled or spoken to by another person.
Relationship Behaviors
Have a conversation about relationships and what constitutes acceptable and respectful behavior, such as showing love and respect, hugging, holding hands, and speaking in a calm manner, as well as what constitutes unacceptable and abusive behavior, such as hitting, punching, kicking, or throwing someone, slapping, calling someone a name, or threatening them.
If your children are young, it may seem premature to bring up this topic of discussion. However, the more you educate them about the different types of abusive behavior, the more aware they will become of the issue, and the more likely they will be to seek assistance and communicate if they ever find themselves in an abusive relationship or among friends, family, or peers.