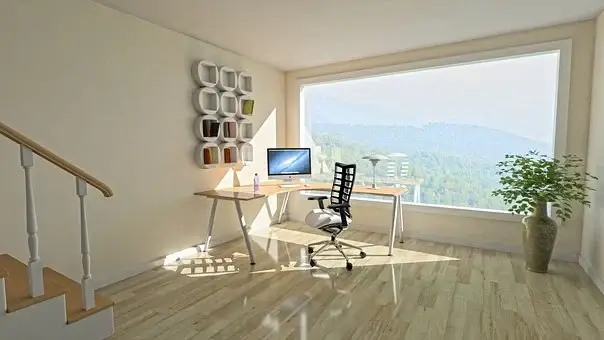 Best Flooring Buying Guide
Installing a new floor is a major project for any homeowner. If it is just one room, it may mean nothing more than moving the furniture to another part of the house while the work is ongoing. If it is the entire dwelling that is getting a new floor it may entail not only moving out until the new floor is in, but getting city permits, and a considerable expense. And with so many flooring options available, making the right decision as to what type of flooring to buy is no easy task. Particularly because this is not something that will get swapped out every year. On the contrary, this is an investment that should last for many years to come.
Factors to Consider When Selecting a New Floor
The area of your home that will receive the new flooring plays an important role in the material you end up choosing. If it's something that will be used in a children's room, selecting something that is easy to keep clean is a must. Otherwise, besides your budget, here are some other factors to take into account:
How much foot traffic does this area get?
How many hours of direct sunlight does it get every day?
What type of wear and tear will it need to endure?
Is this flooring for any place where it will be in contact with water?
Do you have pets? Do they shed?
Will it be installed indoors or out? If outdoors, what kind of extreme weather does your area experience?
Floor Buying Tips
Get a Sample
If you are hesitating between two flooring options, get samples and bring them home. Place them where they will be installed and make a decision after studying them from different angles and with different lighting.
Measure Correctly
There is nothing more frustrating than running out of material when there are only a couple of feet left to cover. Don't risk being unable to find any more pieces when you return to the store weeks later. And even with perfect measurements, always buy 10% extra to allow for broken pieces, missed cuts, and waste. Buy extra pieces to store for future patching and repairs.
Prepare to Install
Whether you buy laminate, hardwood, or engineered wood, give it two or three days to get acclimated before installing. Purchase the entire quantity that you will be using so that it not only gets acclimated all at once, but you can decide what pieces to use as you go along so that you will not have any surprises with the patterns looking too repetitive.
What floor should you buy?
Home Care Contractors suggest that you consider all of the most popular flooring types before you make your selection:
Hardwood
Hardwood is considered the best option in flooring. It can be sanded and refinished and comes in a variety of finishes and colors. It is easy to clean and hypoallergenic.
Engineered Hardwood
Less expensive than hardwood, engineered hardwood expands and contracts less, comes in a variety of colors and finishes, and is easier to install than traditional hardwood.
Laminate
Laminate is very durable and scratch-resistant. Installation is fast and easy, It not only costs less than real wood but is easy to clean and resists stains. It can be installed over most existing floors and resists fading.
Stone Tile, Porcelain, or Ceramic
Installing tile, whether stone, porcelain, or ceramic, means installing something that will last a long time. Being waterproof, it is ideal for bathrooms and kitchens. These flooring options are easy to install and repair. They can be installed indoors and out, in patios and around pools without worrying that the direct sunlight will fade their original beauty.
Vinyl Sheets, Tiles, or Planks
Vinyl flooring is affordable without lacking attractiveness. It can be found in a variety of colors including realistic-looking patterns. They are also quiet, durable, and waterproof. And if you select luxury vinyl, you will find that it is great for any room and looks much more luxurious than what its price might imply.
Carpet
Carpet is by far the quietest flooring option. Its insulation properties may help lower your energy bills. It may easily be installed over uneven floors. It's countless styles, colors, and piles make it flexible enough to install wherever a comfortable floor for bare feet is required.
In the end, there is no such thing as a bad floor choice. Just take the time to select the one that best fits your taste, your budget, and your needs.