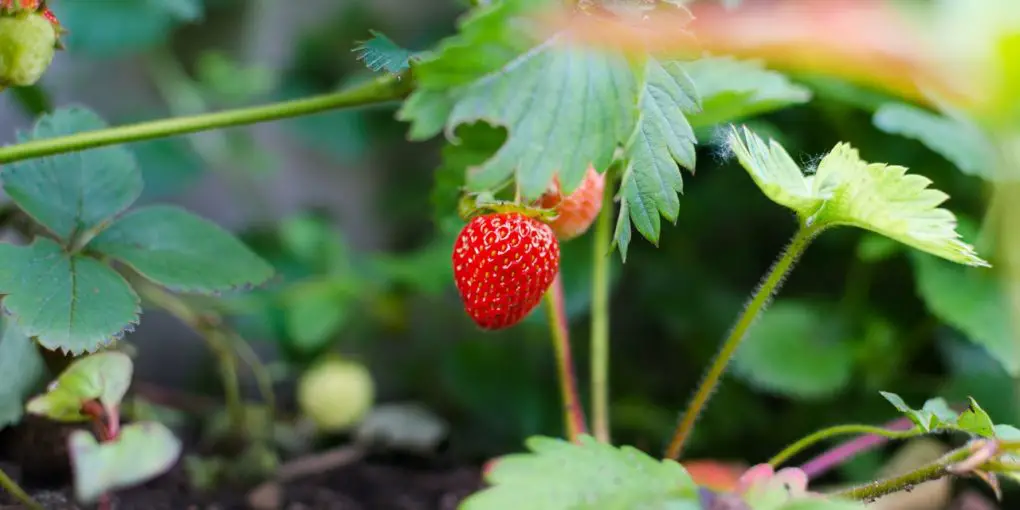 Why Is Vegetables Gardening A Great Hobby For All Ages
Disclaimer: There are affiliate links in this post. At no cost to you, I get commissions for purchases made through links in this post.
Vegetable gardening is a hobby that does not get enough credit for being one of the most beneficial hobbies a person can have. It is a great way to stay at home and spend time with nature. People often think that gardening is a hobby only for old people or adults but what they don't know is kids can enjoy this process as much as any adult.
Growing vegetables in your backyard have a lot of different benefits. We have listed down some great benefits of gardening for all ages below. We have also discussed some gardening tips so that beginners can get started with their gardens in no time.
Benefits Of Having Gardening As A Hobby
Health Benefits for Body and Mind
The biggest benefit of gardening is an improvement in overall health. It is a great exercise where all parts of your body are used. It can be considered as a low-intensity way of sweating and losing weight. You also get a lot of vitamin D while being in the sun for long.
In addition to physical health, it also helps improve your mental health. Working in the garden is a great stress buster for adults and can be a good exercise for cognitive development in children. Additionally, it improves focus and helps brain growth. Click here to read this report to see how gardening can help you live for 100 years.
Children learn a lot of life lessons through gardening. They learn how to take responsibility for something. They learn consistency since growing a plant requires taking care of it regularly. They also learn patience since growing a plant and getting the product requires a lot of waiting time. Kids who start gardening from childhood can also learn a lot about various plants, fruits, vegetables, and flowers.
Encourages Healthier Eating Habits
Since you start growing your vegetables in your garden, it gives you more chances of eating healthy foods. Also, since you have regulated the use of pesticides in your product, they are much healthier than the vegetables you find in the market. You will also be less likely to order food from outside if fresh food is available in your garden.
Helps Reduce Your Carbon Footprint
Plants give you cleaner air and also give cleaner air in the environment. Having plants in your garden can reduce your carbon footprint considerably and will also help you live more sustainably. This can also act as a good lesson for children who need to understand the importance of being environmentally conscious. Click on the link to know more about climate-friendly gardening: https://en.wikipedia.org/wiki/Climate-friendly_gardening
Improves The Look Of Your Home
Having a beautiful vegetable garden can improve the overall look of your home. Plants always add to the beauty of a house. You can even plan some vegetables in planters and place them inside your home at a place with ample sunlight and use them as showpieces. Many ornamental vegetable plants can be used both for decorative purposes and for eating.
Good For Bonding With Family
Adapting gardening as a family means that you can use it as a family activity to spend some quality time together. It is a good way to teach toddlers about various colors, numbers, and names of vegetables. It is a good outdoor activity that is also healthy and recreational. 
Gardening Tips For Beginners
So, if the above points have been able to convince you that growing vegetables in your garden is a good hobby, here are some tips that will be helpful for you in making your garden. If you need more detailed guidance, you can also visit some websites such as grow your own garden with Gigi and learn some amazing tips and tricks. Some of the handy tips for your next gardening project are as follows:
Always pick the right location for your garden.
Plan on growing vegetables that are suitable for your location and also are in season. You can research the kind of vegetables that are grown during that season and can plant them in your garden.
Avoid growing a log of different types of vegetables in a small area. If you have a large garden, divide it in a way that all the vegetables have enough growing space.
Research about the kind of weed control method to use.
Make sure you give your garden a lot of attention. Gardening requires a lot of work and hence you will have to spare time from your day every once in a while.
Since you are a beginner, pick vegetables that are easy to grow and maintain. These can include things such as lettuce, potatoes, onions, and garlic.
Avoid giving too much water to your plants. It is always better that you opt for drip irrigation rather than drenching your plants. Too much water can take away the nutrients from the soil and can result in less flavorful vegetables or yellowing of green leaves.
Gardening is a hobby that can be adjusted as per your needs and enjoyment. So, when you start growing your vegetable garden, always take up work that you can handle while enjoying it. Too much in the first go can be overwhelming at times. You will always learn with time.
So, wait no more and turn your space into a beautiful vegetable garden to enjoy fresh vegetables and a much healthier lifestyle.