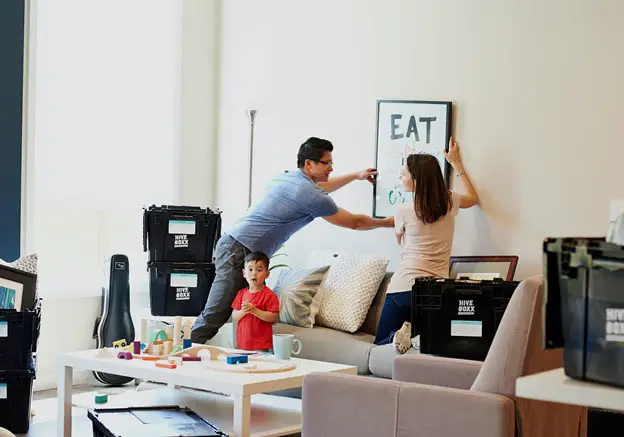 5 Ways to Prepare for a Long Distance Move
Disclaimer: There are affiliate links in this post. At no cost to you, I get commissions for purchases made through links in this post.
Moving is a daunting task. Each year, over 40 million people in the U.S. migrate to a different state. Although long distance moves are common, they can be extremely cumbersome. Whether you are moving alone or with a family, there are certain aspects of this process that are bound to be frustrating. Although the journey is long, there are things that can be done to enhance the process. In this article, we will share five ways that you can effectively prepare for a long distance move.
1. Start Early
If you are a procrastinator, a long distance move provides an opportunity to practice being proactive. When you are a month out from your move, begin eliminating irrelevant items from your home. Scavenge through your clothes, papers, and belongings to identify any items that are not necessary. Many people choose to donate old pieces of furniture when they relocate.  When you find things that you no longer need, there are many donation-based nonprofit organizations that will gladly acquire your belongings.
2. Be Strategic
After you clear your home of irrelevant products, you can begin the packing process. As you pack up your home, it is important to be strategic. First, identify the products that you will not need prior to your move. Since you do not need to access these items, they can be packaged first. Purchase packing boxes that can easily be stacked on one another. As you get closer to the move date, you can continue packing away the products that you will not need to access.
3. Be Realistic
As the week of your move approaches, be realistic about what you can expect during the relocation process. For example, if you are driving a UHaul from Florida to Montana, you will not be able to reach your destination in a single day. Outline a concise timeline of your journey. In your planner, make sure that you allow adequate time to stop for eating, refueling, and stretching.
4. Ask for Help
If you live nearby family and friends, consider asking someone to help you pack your belongings. Not only are there many material items that need to be packed, there may be an array of emotions that you are dealing with. If you have the resources, consider utilizing Rainbow Movers. This moving company specializes in long distance moves. Not only will they transport your belongings, they will make sure that nothing gets damaged on the way. If the emotional burden of relocation is too much for you to bear, rely on the expertise of a moving company.
5. Have a Plan of Arrival
It is important to have a plan in place when you arrive at your new residence. How are you going to unpack all of your belongings? Do you need assistance transporting furniture? When you make a plan ahead of time, you will avoid stressful situations. With a plan in place, you can begin settling into your new home.
Summary
Moving across the country is a complicated process. Whether you are moving for professional or personal reasons, there are many things that you can do to make the process smooth. To avoid stress, do not cram everything into your car the night before you relocate. When you take the time to plan ahead, pack strategically, and travel safely, you will alleviate stress.