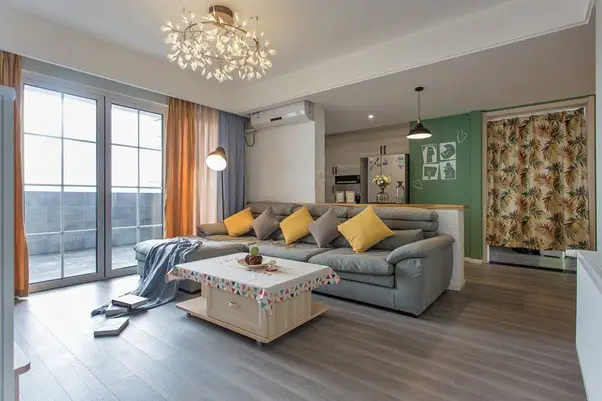 Tips For Choosing The Best Flooring Option For Your Home
Disclaimer: There are affiliate links in this post. At no cost to you, I get commissions for purchases made through links in this post.
When designing a space, there are myriad factors to consider to ensure that the area looks seamlessly put-together. Some of the factors we focus on most are the color scheme, general theme, and décor options. However, one element integral to ensuring our space's beauty and functionality is often left ignored. Flooring is an essential aspect to consider when designing your home, and it can make or break any area. The flooring doesn't just contribute to your home's aesthetic feel but plays a significant role in the functionality. The way we interact with the flooring plays a huge role in how we perceive the whole space. No one wants to walk into a room in formal attire, only to have to walk extra carefully because of a slippery surface. So, if you're confused about choosing the best flooring option for your home, keep reading below. We'll list the best flooring options based on your needs.
WHEN IN DOUBT, PICK A WOODEN FLOOR
With the myriad flooring options available, it can be challenging to narrow down your choices. Even after looking at your durability and lifestyle needs, you'll likely have a bunch of flooring options to choose from, each better than the last. If you find yourself overwhelmed by all the choices available, going with a hardwood floor is your best bet. These types of floors are very famous in the US and worldwide. Hardwood floors come in an extensive range of finishes where you can exercise your creativity. You can pick from laminate flooring, prefinished, or solid wood flooring, to name a few.
Furthermore, if you live in Georgia, wooden flooring is incredibly trendy here. You can find many options by searching for wooden flooring in Atlanta to add a rustic touch to your home. With a wooden floor, you can get the grittiness so indispensable to the rustic design. Hardwood floors are also scratch-resistant, so you won't have to dish out money every few years to get a new installation. These floors can go perfectly with any room and add warmth so essential to elevating your home.
CONSIDER THE LATEST TRENDS
Trends influence style immensely, whether it's our clothes or our home. While durability and lifestyle are important aspects to consider, it's also essential to view the latest trends. One of the biggest trends that we see coming up is that of natural luxury. You'll see natural materials such as wood and marble coming to symbolize luxury. Wooden floors can help you bring the outdoors indoors and reap the benefits of reconnecting with nature. Marble floors are another way for you to work with natural materials for a more luxurious finish. You can find marble floors in a wide range of styles and colors, making them perfect for use all-around your home. Furthermore, both these flooring options are timeless and extremely durable. You can be sure that they're amongst the best flooring options for your home.
CONSIDER THE LOCATION
When it comes to flooring, you can't rely on a one-size-fits-all option to get the job done. Instead, it would help if you thought long and hard to develop durable and stunning flooring solutions for each room. For the foyer, you want flooring that can elevate your space and tie your décor together seamlessly. However, you also want a flooring option that's durable and stain-resistant. For the bathrooms, you want to pick the flooring that isn't slippery while being water-resistant. Ceramic tiles come in various colors and shapes while being water-resistant. When it comes to the bedrooms, warm, comfortable floors can create a cozy ambiance while making walking barefoot easy.
ASSESS YOUR LIFESTYLE AND DURABILITY NEEDS
One of the essential aspects to consider when picking a flooring option for your room is your lifestyle. If you have pets or children, or family members, you'll need flooring with high durability. With pets, children, or high traffic, you also need to ensure that your flooring options are stain-resistant and easy to clean. Carpeted floors are a big no if you have a lot of spillages. Similarly, it would help if you avoided any flooring options that aren't scratch or moisture resistant. Bamboo flooring is water-resistant, so you can get a durable flooring option without sacrificing style. Another essential factor to consider is whether anyone in the house has any allergies. Carpeted floors can be a nightmare if anyone has allergies. So, be sure to consider your needs carefully before picking out a flooring option.
CONCLUSION
When picking your flooring option, you need to consider your aesthetic preferences and your practical needs. The best flooring option will be tailored to your needs and will help tie together everything in your home. We hope these tips will let you narrow down the flooring options that are best for your space so that you can create a harmonious and stunning home.