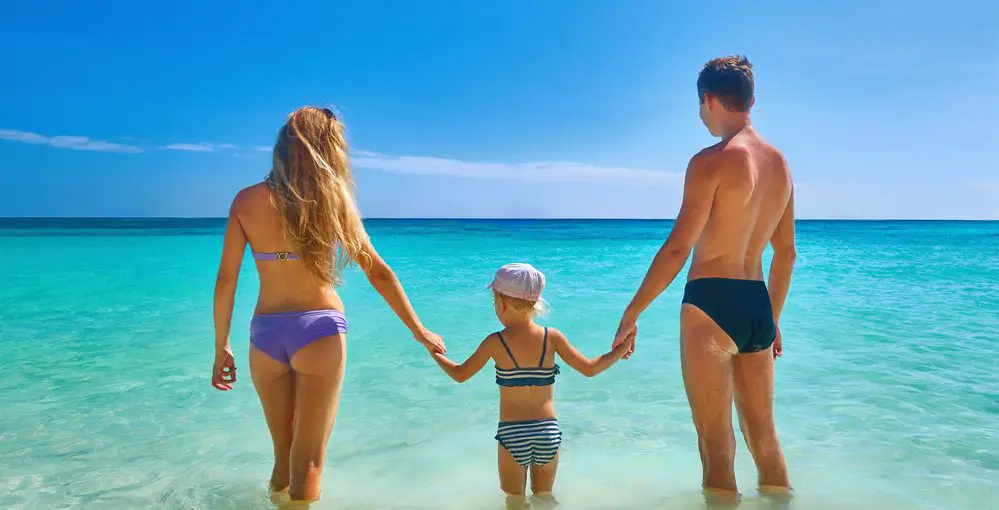 10 Reasons Gatlinburg Is The Ultimate Vacation Spot
Disclaimer: There are affiliate links in this post. At no cost to you, I get commissions for purchases made through links in this post.
Are you an outdoor junkie looking for the ultimate vacation destination? Consider visiting Gatlinburg, Tennessee—a charming town that will take your breath away with its scenic beauty and endless opportunities for adventure, ranging from hiking and biking to skiing and snowboarding.
But Gatlinburg isn't just for outdoor enthusiasts; it offers something for everyone – from family-friendly attractions to delicious dining options, comfortable accommodations, and endless entertainment. Whether you're looking for a luxurious getaway or a budget-friendly vacation, Gatlinburg has it all.
This article will highlight ten reasons you should consider Gatlinburg as your next vacation destination.
Scenic Beauty
Gatlinburg offers stunning views of the Great Smoky Mountains, making it the perfect spot for nature lovers. From scenic hikes to the famous Gatlinburg SkyBridge, you can enjoy the beautiful natural surroundings and outdoor activities like fishing, biking, and skiing.
The Great Smoky Mountains National Park, which offers hundreds of miles of hiking trails, is a must-visit. Correspondingly, Cades Cove, a beautiful valley that offers wildlife viewing opportunities, and the Gatlinburg SkyLift Park are perfect places to take in panoramic views of the town and mountains.
Accommodations
One of the main reasons for choosing Gatlinburg as your next vacation spot is the diverse range of accommodation options it promises. From luxurious hotels and resorts to budget-friendly options like condos, there's something for everyone.
If you are looking for a serene place away from all the hustle and bustle, you can opt for Gatlinburg condos that offer a comfortable and serene experience. These condos have modern amenities such as hot tubs and pools that can help relax your nerves. Not to mention the incredible views of the mountains you can enjoy from your room's window.
Family-Friendly Fun
Gatlinburg also offers a variety of family-friendly attractions and activities. From Ripley's Aquarium of the Smokies to the Gatlinburg Space Needle, there are plenty of options to keep children entertained.
The town is also home to several interactive museums, such as the Guinness World Records Adventure and the Amazing Mirror Maze. Also, you can relish a diverse range of amusement park rides to keep the whole family entertained.
Outdoor Activities
If you are looking for outdoor fun, then Gatlinburg is a great destination. The area promises a variety of outdoor activities that are sure to keep you occupied. For instance, the Ober Gatlinburg Ski Resort offers a unique and spectacular experience with activities like skiing and snowboarding. Similarly, hiking and biking on the Gatlinburg Trail will allow you to strengthen your connection with mother nature.
Other family-friendly options include visiting the Anakeesta Outdoor Theme Park, which has a variety of exciting rides and activities, and the Gatlinburg Ziplines, for an adrenaline rush.
Shopping and Dining
Gatlinburg is a shopper's paradise, with a wide variety of shops and boutiques to explore. From souvenir shops to high-end clothing stores, you'll find all you could ever want. And when you're done shopping, you can indulge in some delicious local cuisine at one of the many restaurants in the area.
Popular shopping destinations entail The Village, a charming open-air shopping and dining complex, and the Gatlinburg Farmers Market, which offers a variety of locally-sourced food and crafts.
Nightlife
Gatlinburg is also an ideal vacation spot for night owls as it comes alive with a vibrant nightlife scene as the sun goes down. Live music venues and comedy clubs rule the night while you enjoy the beat of music and drama.
The Ole Smoky Moonshine Distillery, which offers tastings of locally-made moonshine, and the Comedy Barn Theater, which promises an assortment of live comedy performances, are must-visit places if you love nightlife.
Festivals and Events
Apart from the nightlife, outdoor fun, and incredible scenery, Gatlinburg hosts various festivals and events throughout the year. From the Gatlinburg Craftsmen's Fair to the Smoky Mountain Tunes and Tales, there's always something happening in this vibrant town.
In addition, you can become a part of popular festivals and events such as Gatlinburg Winter Magic, which promises many holiday-themed events and activities. Likewise, you can join the Gatlinburg Scottish Festival, which celebrates the town's Scottish heritage with a range of traditional music, dance, and food.
Natural Attractions
As we've already mentioned above, Gatlinburg is home to some of the most beautiful natural attractions in the country. There's plenty to explore, from the Great Smoky Mountains National Park to the Ober Gatlinburg Ski Resort and Amusement Park.
Natural attractions such as the Roaring Fork Motor Nature Trail, which offers a scenic drive through the heart of the Great Smoky Mountains, are a sight to watch. Also, the Elkmont Historic District, a preserved community that provides a glimpse into the area's history, is worth visiting.
Arts and Culture
Many believe that Gatlinburg has a rich arts and culture scene, and rightly so. With various museums and galleries to explore, such as the Great Smoky Arts and Crafts Community, you can get admire the amazing work of local artisans.
Moreover, the Christ in the Smokies Museum and Gardens, which explores the history and art of the region, attracts many art lovers. The Hollywood Star Cars Museum, which displays a variety of iconic cars from famous movies and TV shows, is also worthwhile.
Relaxation
Lastly, Gatlinburg is the perfect spot for relaxation. Take a stroll through the charming town, or simply relax in a hot tub or by the pool. The Gatlinburg Spa offers a variety of massages, facials, and body treatments.
Meanwhile, the Gatlinburg Community Center promises many recreational activities, including swimming and fitness classes. Visitors can also book a stay at one of the luxurious condos, which offer amenities like private hot tubs and pools for ultimate relaxation.
Conclusion
Gatlinburg is truly a holiday destination that has a lot to offer. From stunning natural beauty to endless activities and attractions, this charming town promises everything. Book your stay in Gatlinburg and experience all that this stunning town has in store. Whether you're looking for adventure, relaxation, or a little bit of both, Gatlinburg is the perfect vacation spot.