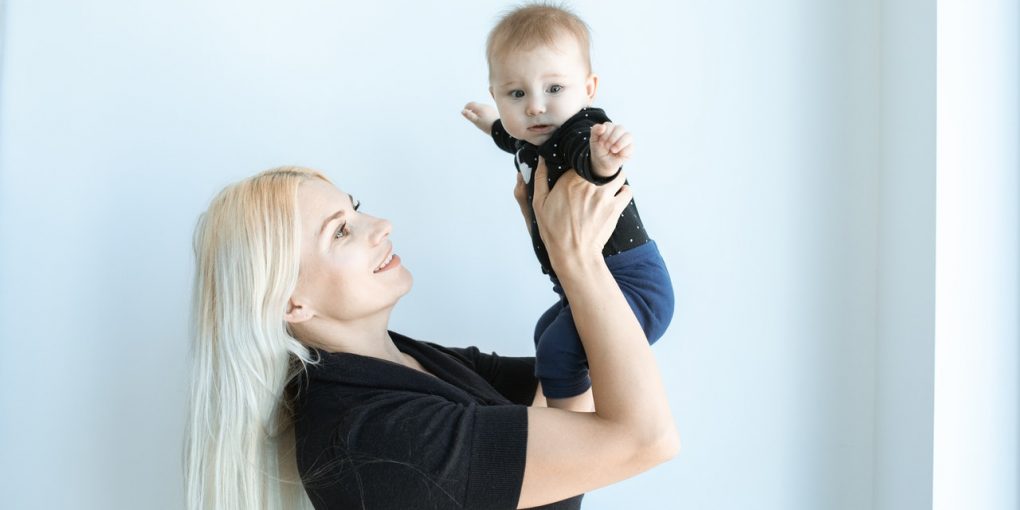 8 Kinds Of Baby Clothes That Are Worth Buying
Parents who are expecting a bundle of joy get excited and busy themselves with various preparations, including shopping for baby clothes. However, if you're a new parent, you might not know where to start, especially when it comes to buying clothes. You'll come across a vast array of garments that may be overwhelming. Even if you think a piece would look perfect on your baby, it's best to stick with the essentials first. 
The essentials you pick should be comfortable, versatile, and stylish. You should also go for pieces in bigger sizes since babies grow up fast. Continue reading to learn about the different kinds of baby clothes that you'll need to get for your little one. 
1. Onesies 
Among the essential clothes for your baby, onesies are pieces you should buy. Having extras on hand would be ideal. Today, you'll find onesies with either short sleeves or long sleeves with a snap closure at the base. Those with a zipper or a snap will make putting on and taking them off a breeze. Make sure you have a supply of both short-sleeved and long-sleeved onesies, so you can easily alternate between them, depending on the weather.
Onesies are practical because they make changing diapers manageable, especially for new parents. To have easy access to soiled diapers, buy onesies with a snap-crotch closure. 
If you want your baby to have practical clothing during the first few months, invest in onesies in various colors, designs, and sizes. For instance, some onesies feature long sleeves with foldover mitten cuffs, an expandable neckline, and a snap-crotch closure. There are even bright-colored onesies that have no tags and are made of cotton, great for babies with sensitive skin. 
2. Socks And Booties 
Although it'll be some time before your baby takes their first steps, ensure that you have plenty of socks and booties. These pieces are necessary for keeping your baby's feet warm. Because babies tend to kick their socks off most of the time, look for socks with durable elastic tops.
A practical tip to keep in mind while shopping is to get several packs of socks in the same color or print. This way, you won't have to find the right pair if one ends up missing. 
Babies don't need to wear shoes yet, but you can get your little one some booties, which are neither socks, nor shoes. They're a form of soft footwear that comes with gripper bottoms, so your baby can take their first steps safely and comfortably. The best booties to get are those that can be worn with or without socks, retain their shape after laundry, and don't slip off easily. 
3. Sleepers And Gowns 
During the first few months, your newborn will spend most of the time sleeping in a crib or a bassinet. Therefore, you need to stock up on a variety of comfortable sleepwear, such as sleepers and stretch suits.
A sleeper is a one-piece outfit made of cotton or fleece that keeps your baby warm and comfortable at night. Most have snap-front or zip-up fastenings to make diaper changes hassle-free. Aside from sleepwear, sleepers can be worn during the day or on outings. 
Another kind of clothing you should buy your baby is a gown that covers their feet. Just like sleepers, gowns are especially useful during the first few months since they make changing diapers smooth. 
4. Hats Or Bonnets 
For those living in areas with cold weather, you need to buy a few pieces of a knit cap or a bonnet. Caps help maintain the body temperature. They also protect your baby from ultraviolet rays in warm conditions. So, don't forget to bring them when you take your baby out.
5. Drool Bibs 
Drooling is a normal habit babies do, particularly when teething begins. Hence, drool bibs are essential. They work by absorbing your baby's drool, preventing their clothes from getting soaked. 
6. Mittens  
Mittens are a must-have as well. Their main purpose is to prevent your baby from scratching their face and keep your baby's hands warm. Moreover, they will keep your baby comfortable and warm during cold weather. 
7. Footed Pants  
Footed pants, which go well with bodysuits or onesies, are a wardrobe staple for babies. What's great about them is that your baby won't have to wear socks. Thus, they're suitable for babies that tends to kick off their socks. 
8. Sweaters Or Sweatshirts  
Naturally, your bundle of joy should stay warm and cozy with a sweater or a sweatshirt. Select pieces that are easy to put on and remove, such as zip-up hoodies or cardigans, which are especially useful when the weather starts to get warm. 
Final Thoughts  
Finding the right baby clothes can be an overwhelming task for new parents. However, if you know the essentials, shopping for baby clothes won't be just easy but also fun.