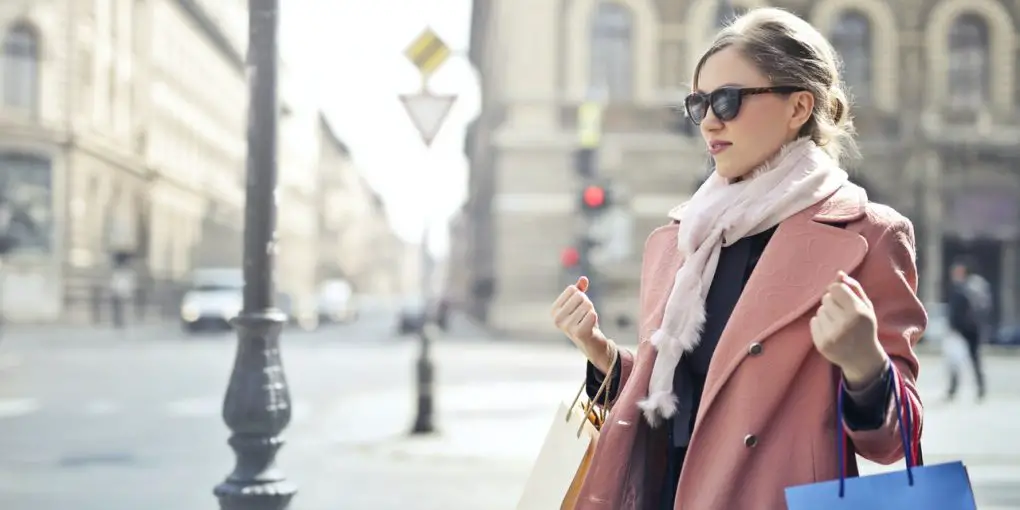 Dress to Impress: A Guide on Choosing Girls Clothes Based on Body Type
Disclaimer: There are affiliate links in this post. At no cost to you, I get commissions for purchases made through links in this post.
Whether they admit it or not, practically every girl enjoys dressing up. But did you ever notice that one outfit can look fabulous on one person but not on another? This is because of their different body shapes. For the best fit, you should know your body type and which dress will accentuate your physique. This article will guide you through your dress selection process according to your body type.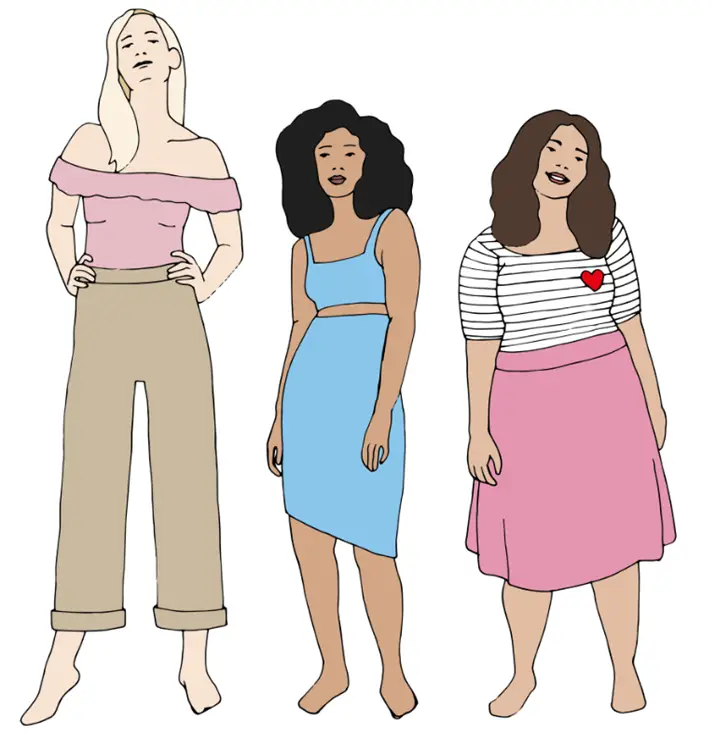 Select the Appropriate Size
Make sure the balance is correct! A decent fit with plenty of room for layers can make you feel secure and comfortable. We often believe that wearing tight clothing will make us look in shape, but in truth, it will reveal your tummy fat rather than your curves. So it's crucial to get it right.
Women's bodies come in a range of beautiful shapes. No shape is better than others, but to dress your best, you just need to know how to pick the right size outfit that will compliment your body shape.
Girls Clothes: What About Little Girls?
Not only for grown-ups but correctly sized girls clothes also make children feel at ease and secure. Tight clothing can prohibit children from freely climbing and playing. Outfits that are overly long or loose can be difficult to move around in, and they may become trapped.
Clothing for kids should be loose enough to allow for a suitable number of mid-layers and air for insulation. Excessively tight clothes will make them feel suffocated instead of keeping them warm.
Most Common Body Types for Girls Clothes
Before you choose girls clothes, it is important to identify your body type. Let's look at some of the most common ones.
The Pear Shape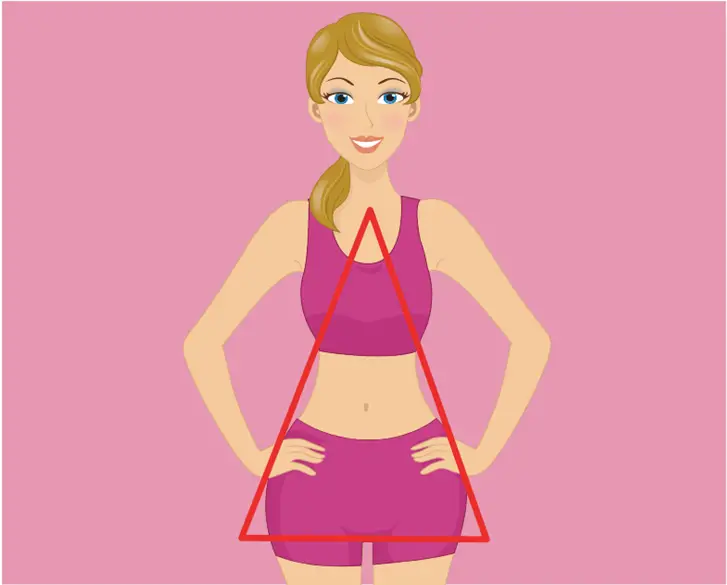 The pear shape, a phrase you've certainly heard before, is one of the most popular body types for women. But what precisely is a pear-shaped body?
Hips and bottoms that are broader than shoulders and bust describe pear shapes. If you have a slimmer upper body but hold your weight around your waist and bottom half, you're a pear shape. Does this sound like you? Does this sound like you? Then follow these steps to dress your body.
You want to make your upper body portion come out. Wear bright tops with wider necklines to broaden your shoulders.
Wear darker pants or skirts.
To give your upper half additional volume, stack your tops. Your shirts should be the proper length. Avoid shirts that are too long or too cropped. You need your shirts to fall at the widest point of your hips.
Wear bright scarves or accessories.
The Hourglass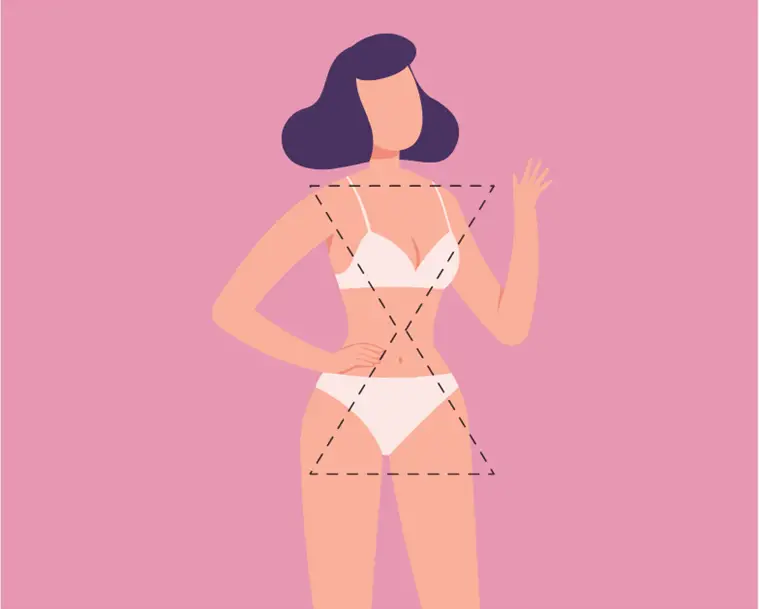 The hourglass body form is defined by roughly equal hip and bust measures, as well as slimmer waist measurement. The body takes on an hourglass form as a result of this. Here's how you should choose your outfits if you have an hourglass figure.
You have a slim waist, and that is what you need to accentuate. So avoid baggy clothes. You can opt for cute belts to show off your waist with style.
Necklines must not visually broaden or add extra bulk to the shoulder line, disrupting the hourglass body's natural form. Styles with a slightly rounded shape are fantastic.
If you don't feel comfortable with your bust, go for slimming necklines instead of wide ones.
Fitted sleeves are the best choice for you.
Avoid drawing attention to your hips as they are already wide. Pants with angled pockets don't create folds around the waist and are excellent for your body type.
The Inverted Triangle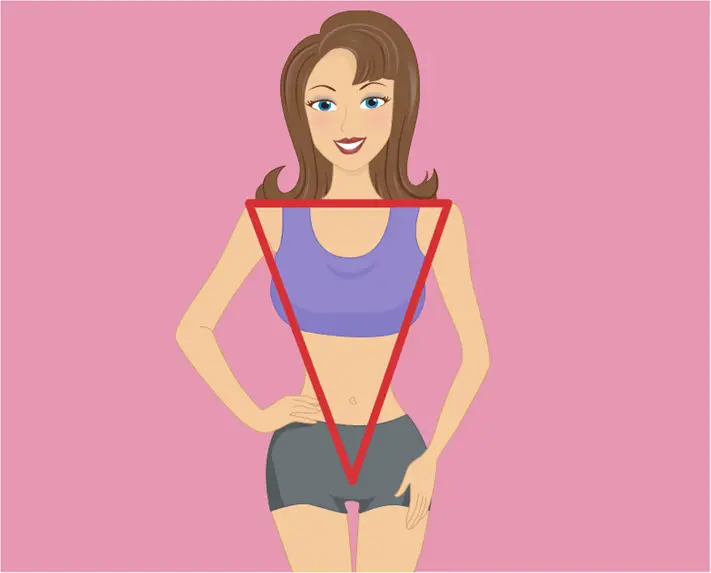 If you have an inverted triangle figure, your shoulders are wider than the hips, and there is very little waist definition. Women with this body shape are in the shape of a "V," with flat, arched, or athletic-looking shoulders, and beautiful long legs. To look your best, follow the steps below.
You want to create an illusion for a more curved waist. For this, wear clothes that are darker at the waist area.
Balance your broader shoulders. While deep and tight necklines are acceptable, wide necklines such as square, off-shoulder, and bateau will only make you appear top-heavy. Avoid elaborate details, prints, and thin straps, all of which will draw attention to your shoulders.
To balance your large shoulders, the shape of your pants should create an illusion of wider hips. Wide-leg trousers or flared pants that optically elongate your legs are wonderful for giving depth to your lower half. On the other hand, skinny-fit pants should be avoided in favor of cigarette or plain trousers.
The Apple Body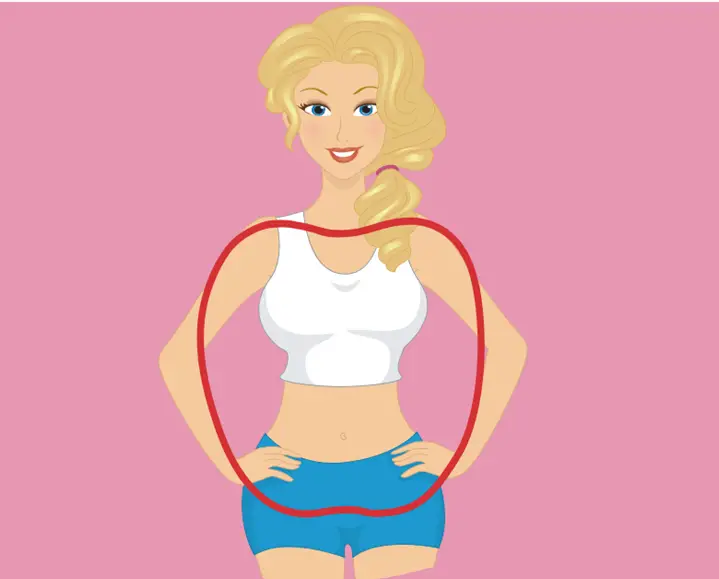 The apple body form, also known as the round body shape, is characterized by a narrower lower body with a wider upper body and a lack of a marked waistline. This body type features a narrow waist and long legs but lacks definition from the hips to the thighs. You might think this body shape can be difficult to dress, but with the tips below, you can find your perfect fit.
Due to a broad chest with very little waist definition, the apple body type might appear top-heavy. Choose garments that offer curves and depth to the lower body to even out the upper body. Pull the waist in optically to de-emphasize the waistline and create a more slim waist.
Since you don't want to draw too much attention to your waist, keep in mind that the detailing of your outfits is placed above and below the waistline. Don't go for dresses with excessive fabric in the midsection.
If you can, invest in a good push-up bra. This will accentuate your chest more.
For necklines, wide and low are the way to go for you. Opt for necklines that will broaden your shoulders and elongate your body. A low V-neckline is a perfect example of this.
Wear neck accessories.
The Rectangle Body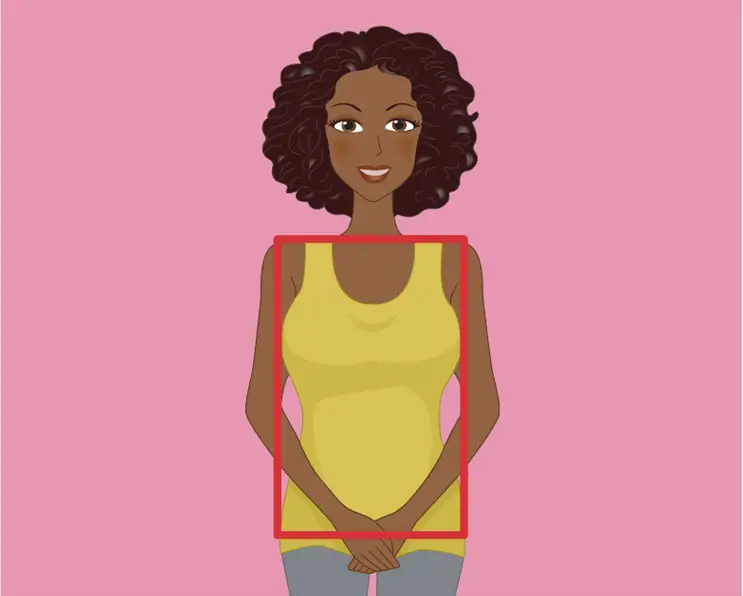 A straight form with little curves, shoulders and hips of equal width, little waist definition, and very long legs describe the rectangular body type. Dress your rectangle-shaped body in the following way to flaunt your shape.
With the rectangle body type, giving the illusion of a slim waist will help. Belted waistcoats, mid-waisted pants, and belted jackets are all excellent choices.
Avoid outfits that are too plain, for example, a straight cut jacket paired with straight-cut pants. This does not give any shape to your body.
Go for softer fabrics as they fall beautifully and can be paired nicely with a belt to give more definition to your waist.
With your long legs, you can rock any type of pants. But our top suggestion for your pant choices would be mid-rise jeans to give your waist that extra attention. Click here to find alternatives if you are shy about showing your legs.
The Rule of Thirds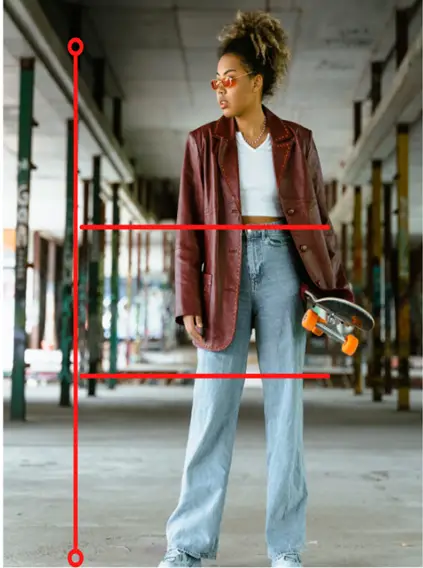 The Rule of Thirds is a principle that can enable you to choose more appealing clothes almost instantaneously. If the proportions of your ensemble are off, it may look frumpy or ugly, no matter how attractive the individual components are.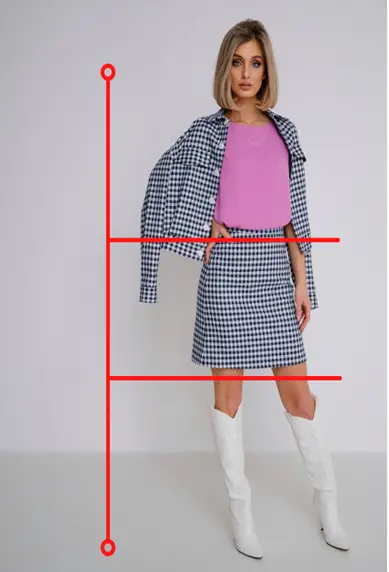 Unbalanced proportions are exciting and appealing to look at, but a balanced one-to-one ratio is quite old-school and boring.
The idea is to split your body into three parts, and not two. Then dress the parts as you want. This is known as the Golden Ratio.
For example, you can follow the ⅓ and ⅔ rule where you wear a tucked-in T-shirt on your top 1/3rd and a pair of jeans on your bottom 2/3rd.
Some Tips to Dress Your Best
If something doesn't fit, don't buy it or retain it. It's discouraging to buy something that's a size too small and then discover you can't fit into it after a week. Don't put yourself in a position to fail. If you don't have a tailor on your contact list, don't bother.
Create a wardrobe of fundamentals that can be worn with a variety of outfits. Enjoy experimenting with different clothing styles and do not just stick to a single look. However, you can have a few staple outfits in your collection that are perennial and serve as a foundation for all of your other looks. I've written a whole post about how to put together a chic wardrobe from the ground up (no matter your budget).
It's best not to rush the process. Don't buy goods just because they're on sale, don't go on shopping binges, and don't replicate outfits in detail. All of these characteristics will cause you to lose yourself in your style to make reckless choices when it comes to developing your closet.
Please don't give up. I understand how annoying it may be when you try out a new look and don't receive the reaction you're hoping for. However, conquering a new trend or style may take a few tries. The more you attempt it, the more experience you'll have, and your style will gain authority as a result.
Dress to Impress
One of the most common reasons people seem to struggle with fashion is because they compare themselves to others. They become engulfed in a social media abyss, unable to comprehend why they can't look like Bella Hadid or Kylie Jenner.
Comparing yourself to others and failing to see how perfect you can be is the number one reason you can lose your confidence.
It's important to own your style. While it's excellent to get ideas from others, especially fashion bloggers, it should just be used as a reference. Allow your fashion voice to speak for you.
Once you understand your body type and know how to accentuate the different parts using the tips we have discussed above, you can surely bring out your best and show off your uniqueness with confidence. Get ready to turn heads with your gorgeousness.