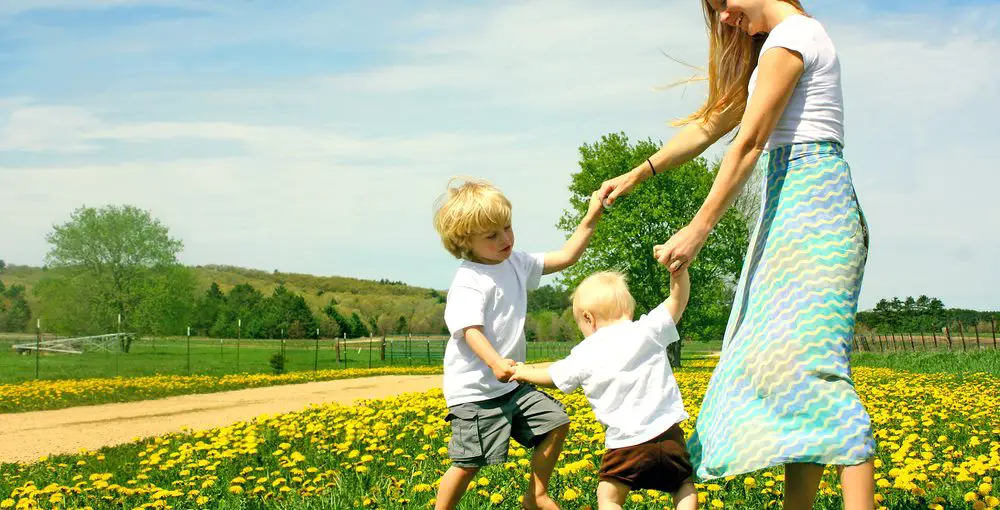 How Parents Should Support Their Kid's Mental Health: 7 Successful Strategies
When it comes to a child's mental health, their parents should be able to support it the best way they can. This guide will go over seven proven and successful strategies. You'll want to make sure that your child has their mental health issues handled if and when necessary.
BasePoint Academy says that these seven strategies listed below are a good place to start. If you need more information on how to deal with your child's mental health needs, visit the BasePoint Academy website. Let's get started with the following strategies listed below.
1.  Make communication a priority
One of the most effective strategies to consider is making open communication a regular thing. You want your child to trust you and feel safe around you. Especially when it comes to talking about problems they might have.
You want to listen to them if and when something is bothering them. You should also ask questions that are appropriate and won't upset them. You can be as direct as possible.
A child will appreciate the fact that you're listening to them. They will like the fact that you're taking the time to figure out what the problem is. The more you listen to them, the more they will trust you.
As they get older, they will continue to come to you with whatever issues they face. Because they know you'll listen. They also know that you might also have the solutions that will benefit you both.
2.  Have them socialize regularly
In an age where social distance was a thing for a time, that doesn't mean it's a forever thing. You'll want to encourage your child to talk with other people including their friends, family members, and their neighbors.
It doesn't have to all be in person. Socialization can be done on the phone, email, or text. If they are a bit older, you may include messaging apps (but at your discretion). Social media can be a good way to keep in contact with someone, but it can also pose issues to a child's mental health.
Be sure that you are able to know who your child is talking to. It's important you do some kind of screening method to determine whether a certain person is safe to talk to. If it's someone that you're familiar with like a family member or the parent of a friend, then that may be OK.
Socialization can be done in person or using communication tools. The last thing you'll want to do is isolate a child from any social situation.
3.  Make sure they stay active
Physical activity is known to be a boost for mental health. It's even better when it's done outside. You and your child can spend time outside and go for a walk.
You can pick a place where you two can walk and enjoy each other's company. It can even be a path or a loop around your local park. Either way, getting them outside and moving around will be great.
If they are surrounded by greenery, it can even improve their mood greatly. Speaking of which, you may want to consider adding plants in your home. The presence of green plants are known to be a calming environment.
4.  Talk about how they feel on a regular basis
One of the best approaches to a child's mental health is knowing how they are feeling. So it's fine to ask if they are OK (if you feel the need to do so). If they are not feeling OK, that's when you need to talk to them to see what's going on.
If anything, try to get them to talk more about how their day went. Ask them how they felt about certain parts of the day. Something might have been bothering them and you'll want to know whether or not it may be a source of them 'not being OK'.
You can also share your day with them. You can talk about the emotions you've experienced throughout the day. It can be about work and how it was a bit stressful because of a late-breaking meeting.
Your child might not be old enough to understand some of the complex things. But you can make it so that a busy day might make you feel stressful, but happy knowing you got something done.
5.  Remind them that they are loved
As a parent, you want to remind your child that you love them. Remind them that they are supported. You can further galvanize this by providing them with an environment that is safe, healthy, and promotes positive emotions and well-being.
A poor environment at home can hurt a person's emotions. Especially when it's kids. It's also OK to hug your children as a way to indicate your love and support for them.
6.  Watch for any changes in behavior
Mental disorders can develop at any given point. You'll want to watch for behavioral changes that may be concerning. If you are dealing with a teen, it may be difficult to determine if they are dealing with a mental disorder.
This can be due to the fact that they might be dealing with the usual teenage things. Mood swings can be one of them. So it may be a good idea to watch for additional behaviors and signs that may indicate a mental disorder that will require some kind of help.
7.  Get them professional help, if needed
Professional help should be something worth considering if they are distressed and experiencing mental health issues. You will need to find someone that specializes in children or teens (depending on their age). This will also include evaluations if a child has never been diagnosed with any mental disorder issues.
The sooner you are able to get them professional help, the better. You will need to monitor any issues that may arise. Untreated mental issues can lead to something worse including self-harm or even attempts of suicide.
Professional help is available 24 hours a day, seven days a week no matter where you are. Make sure that you are able to know what is available just in case something happens.