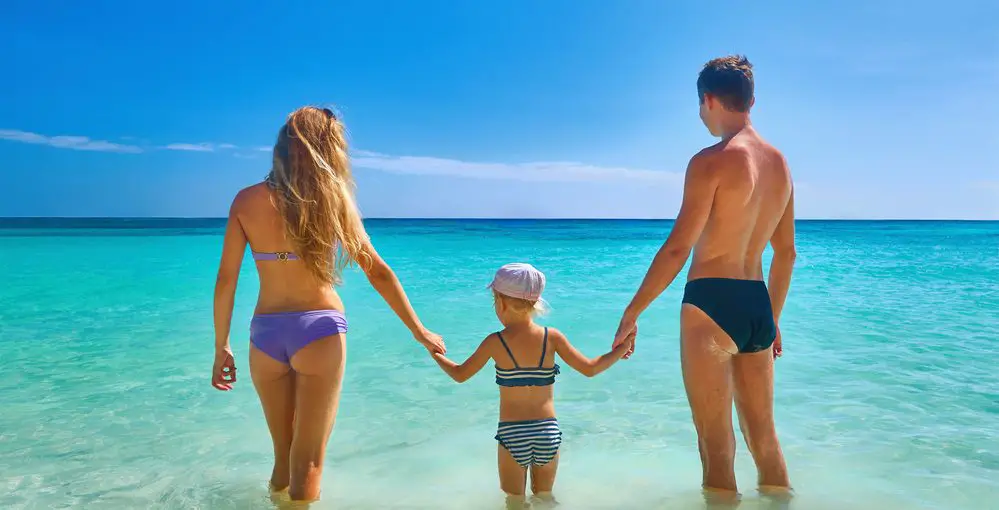 4 Tips to Ensure A Relaxing and Fun Family Vacation
A family vacation is a perfect opportunity to reconnect with loved ones, rekindle old memories, and create new ones. It also offers a much-needed break from the hectic day-to-day routines of life and rejuvenates your spirit with new adventures and exploration. The best part is that all generations of the family can be a part of the experience and have loads of fun.
The Perfect Location for An Unforgettable Family Vacation
If you're planning a vacation within the United States, there's no better place to go than Tennessee. This diverse and beautiful state is a perfect spot for families looking for an unforgettable experience filled with outdoor activities, historical attractions, cultural sites, and fun-filled entertainment for all ages. 
One of the best, most popular destinations to visit in Tennessee is Gatlinburg. It's located on the edge of the Great Smoky Mountains National Park and offers breathtaking views of the mountains and lush forests. Gatlinburg is also home to numerous attractions, activities, and shopping and dining options.
However, planning a fun and relaxing trip to Tennessee is no small feat, especially if you're traveling with kids. The young ones often throw last-minute tantrums, seek constant attention, and get bored quickly. Meanwhile, adults struggle to entertain the kids while managing the itinerary and budget. 
If you want to avoid this on your Tennessee trip, consider these top four tips to help you plan a great family vacation.
1. Book a Suitable Accommodation 
You don't want to pay for a hotel or motel that's too small, noisy, far from attractions, or not well-maintained – it can easily ruin your family's trip and make it unpleasant. 
The best way to ensure everyone's comfort and safety is to book one of the luxurious Tennessee cabins with indoor pools available at great prices. These cabins are usually spaced out from each other and equipped with comfortable beds, quality appliances, and clean bathrooms. 
You'll also have plenty of amenities, including theater rooms, hot tubs, fireplaces, and an indoor pool. You can access the pool any time of the day and take a refreshing dip or lounge on the poolside furniture to relax and soak up Tennessee's splendid scenery. If you want to do more than relax and enjoy the view, play pool games with the family, or set up a poolside barbecue for everyone to enjoy. 
2. Set a Realistic Budget 
Most of the time, people forget to budget for their trips and end up in debt. So, it's crucial to determine and stick to a realistic budget. Consider all expenses, such as accommodation, transportation, food, entertainment, and shopping. Besides, keep a little extra for souvenirs, emergency funds, and unexpected expenses. 
So, consider looking for deals, discounts, and promotions to make the most of your trip. Eating at local eateries and streetside restaurants instead of at high-end hotels can help save on food costs. Shopping in the local markets instead of malls and department stores is also a great way to save money. Many attractions and museums also offer discounts for families, which is another way to cut costs and stay within your budget. 
3. Make a Detailed Itinerary
There's nothing worst than going on a vacation and feeling lost. That's why it's essential to plan an itinerary ahead of time. This way, you can make the most out of your stay. 
Research all the famous and off-the-beaten-path attractions, look for activities that match your taste, and find food spots with good reviews. 
Set up a detailed itinerary to cover each day of your stay, including time for rest. 
Some ideas for your Gatlinburg, TN, itinerary may include: 
Ride along the Great Smoky Mountains National Park and enjoy the lush, green landscape.
Visit the Great Smoky Mountains Arts and Crafts Community to explore all local handmade goods and pick up a souvenir. 
Check out Ripley's Aquarium of the Smokies and take in all the colorful creatures in the tank. 
Take a tour of the Gatlinburg Space Needle and get a 360-degree view of the city from 400 feet up.
Visit the Ober Gatlinburg Amusement Park & Ski Area and ride the ski lift to the top of the mountain.
Check out the Gatlinburg Sky Lift and get an incredible view from the top.
Visit Anakeesta and explore the nature trails, take a chairlift ride over the treetops, and dine with a stunning view.
Stroll around downtown Gatlinburg and sample the local cuisine at one of its many restaurants.
4. Only Pack Essentials 
Packing all your wardrobe items for your vacation may be tempting to show off your best looks, but packing only the essentials can help you save space and money. It also means you'll have to carry less luggage on your vacation and have fewer things to worry about if it gets lost or misplaced. 
Your essentials should include only the items you will need for your vacation, such as clothes, toiletries, and other necessities. Bring comfortable shoes, gear and equipment, sunscreen, and other items if you plan to go hiking. Don't forget to pack your phone charger and an extra battery pack- you don't want to be left without your camera or navigation.
Besides, have an emergency kit handy. It should include a first aid kit, flashlights, matches, lighter, extra batteries, and medicines. Plus, bring a few additional items, including snacks and games or toys for the kids to keep them entertained during downtime and ensure you have a good time with the whole family on vacation. 
Bonus Tip: Avoid packing everybody's bags the night before; this will only add extra stress. Instead, start packing a few days ahead of time. Make separate bags for each family member and label them clearly. It will help in finding specific items much easier while on the trip.
Conclusion
As much as going on a family vacation is exciting and fun, the planning process can be overwhelming. However, you can make the experience much more enjoyable for everyone by booking suitable accommodation that provides the amenities you need and planning out your budget and expenses in advance. Before leaving for the trip, create a detailed itinerary that allows you to visit all the attractions you want without overloading your schedule. Pack your bags lightly – only include the items you need and an emergency kit in case of any surprises. Lastly, take lots of pictures, enjoy your time together as a family, and create lasting memories you can look back on for years.