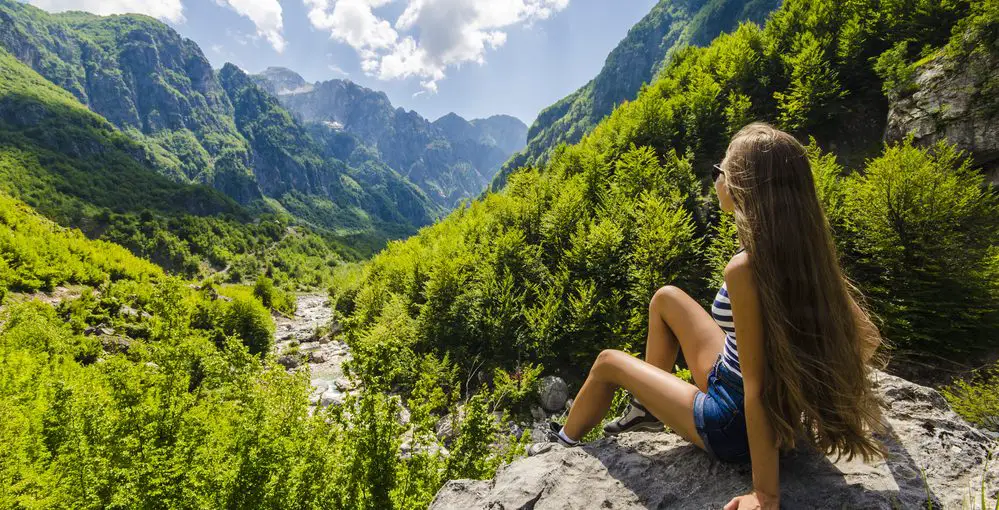 Seven Things to Do in Pigeon Forge
Pigeon Forge is one of Tennessee's most visited tourist destinations, found in the foothills of the Smokies. With its stunning scenery, top-notch attractions, and charming small-town vibe, it's no wonder this city is a popular destination for tourists and locals alike.
Whether you are looking for outdoor adventure or a relaxing retreat, Pigeon Forge has something for everyone. So get ready to make new memories in Pigeon Forge on your vacation with family and friends. Today, we will take you through seven things you cannot miss when visiting this vibrant city.
Seven Fun Things to Do on a Vacation in Pigeon Forge
We have compiled some of the popular activities and places that you can add to your list:
Visit The Great Smoky Mountains National Park:
One of the biggest draws of Pigeon Forge is its stunning natural surroundings. With the Great Smoky Mountains National Park just a few miles away, you'll have ample opportunity to explore the great outdoors.
Hiking and rock climbing are popular activities in the park, but if you're looking for something a little more thrilling, consider a zip-lining adventure. Take a leap of faith and soar through the trees, taking in the breathtaking views of the Smoky Mountains as you go.
Explore The Island, Pigeon Forge
The Island in Pigeon Forge is a bustling hub of entertainment and shopping, with a lively atmosphere that will keep you and your family entertained for hours. It is the perfect place to unwind with various restaurants, bars, thrilling rides, arcade games, and attractions.
Moreover, The Island has one of the tallest attractions of the Southeast, the Ferris wheel Pigeon Forge, which is 200 feet tall and features 8-seater glass gondolas. The Ferris wheel offers mesmerizing views of the Smoky Mountains, an experience worth not missing.
Explore Titanic Museum Attraction:
Pigeon Forge has a diverse selection of museums and galleries that will capture the imagination, and Titanic Museum is one of them. The Titanic Museum takes visitors on a journey through the story of the infamous ship, offering a unique and interactive experience.
Visitors to the museum can walk the deck of a Titanic replica, see a recreation of the famous grand staircase, and explore interactive exhibits. With over 400 artifacts on display, including the personal belongings of the passengers and crew, the Titanic Museum offers a truly immersive experience.
Visit Dollywood Theme Park:
Pigeon Forge is a true wonderland for theme park enthusiasts, boasting some of the best amusement destinations in the country. The best one is Dollywood, a must-visit for families, as it offers many activities and rides that cater to all ages. From the heart-racing thrill rides to the foot-tapping live entertainment and mouth-watering cuisine, this theme park promises to keep you entertained all day long.
Explore WonderWorks:
Spread over 42,000 square feet; WonderWorks combines entertainment and education through its 100 exhibits. It is an indoor amusement park housed in an upside-down building, offering a unique and unforgettable experience. The indoor amusement park features a Wonder Art Gallery, an Imagination Lab, and four different zones.
Other than the exhibits, WonderWorks offers action-packed entertainment for all age groups, as it features a 4D XD Motion Theater, Indoor Ropes Course, and Laser Tag arena.
Enjoy Adrenaline Rush at Xtreme Racing Center
Racing enthusiasts on a trip to Pigeon Forge can head to the Xtreme Racing Center to experience high-speed go-karts. The center features three tracks, a 3500 feet long Xtreme track, a 1500 feet long Elevated track, and a Reverse track. The Xtreme track and Reverse track both have tight corners and twists, whereas the Elevated track offers the ultimate thrill and excitement to racing enthusiasts.
So, whether you are a pro or a beginner, you can go for go-kart racing to have a fun-filled day with your friends or family.
Go Down the Hill at Outdoor Gravity Park
If you are a thrill seeker, then this is one of the adventurous activities in Pigeon Forge you can go for. The Outdoor Gravity Park offers Zorbing in an 11-foot big ball on a 1000 feet hill. The park has three tracks, namely Extreme, Fast, and Funnel. The inflatable zorbing balls are filled with 10 gallons of 90-degree warm water in winter. Whereas in summer, the balls are filled with cold water. Whether you are a pro or trying zorbing for the first time, you must follow your instructor's safety tips.
Go Rafting in the Pigeon River
Another option for adventure seekers in Pigeon Forge is whitewater rafting. The Pigeon Forge River is a perfect place to indulge in ultimate excitement and thrill as you raft in the waves with your friends or family. The Upper Pigeon River is a spot for rafters looking for an adrenaline rush where you raft in Class 3 and 4 rapids. At the same time, the Lower Pigeon River is ideal for gentle rafting tours. When you go river rafting, make sure you follow all the rafting safety protocols.
Fly Indoors at Flyaway
Jumping off the plane and floating in the sky is not everyone's cup of tea. However, those who wish to try skydiving can head to Flyaway. Why? Because this place offers indoor skydiving in the United States' first vertical wind tunnel. To try this activity, you don't need to be a pro, as before indoor skydiving, everyone gets a 15-minute training. Also, the management provides all the safety gear to ensure your safety. Every guest gets 3 minutes of ultimate excitement and fun as they skydive in the wind tunnel at Flyaway.
Conclusion:
Pigeon Forge offers an array of fun and exciting activities that should not be missed. From the breathtaking scenic drives and thrilling theme parks to the southern charm and hospitality, there is something for everyone in this mountain town. Whether you are an adrenaline junkie, a nature lover, or simply looking for a relaxing getaway, Pigeon Forge is the perfect destination. So, what are you waiting for? Pack your bags and plan your trip to Pigeon Forge today. Explore all the top things to do in the city and make memories that will last a lifetime. Trust us, and you won't regret it.