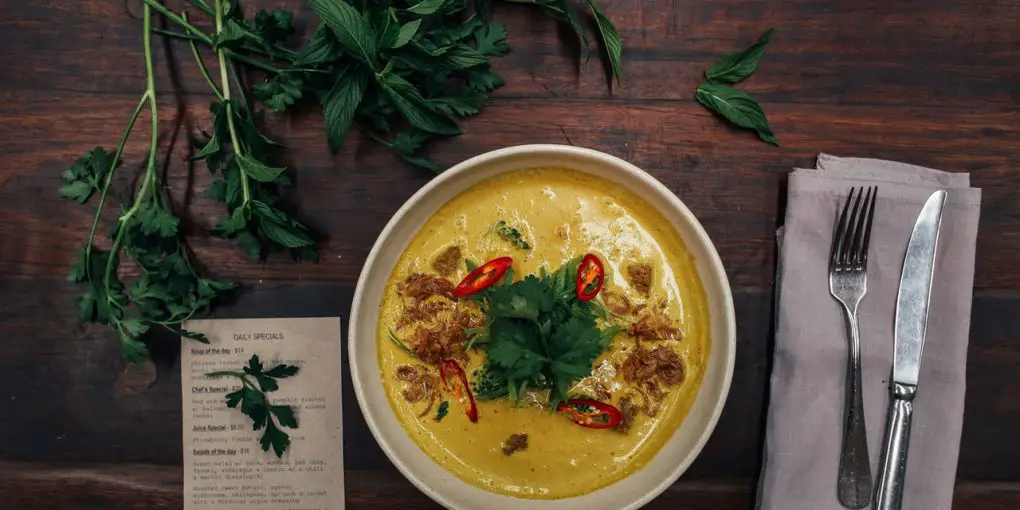 Feeling Sick? Here's Five Easy-to-Make Delicious Soups to Get Your Taste Buds Going
Falling sick anytime during the year can be hard, especially when you're confined in bed with little to do. It can even include losing your appetite and not feeling like doing much.
When you feel like you're going to fall sick or are already ill, there isn't a lot of food that you feel up to making. If you're looking for filling, nutritious and hearty food that is delicious and will ensure your immune system stays strong, consider making these soups.
Immune Boosting Broccoli Soup
Whenever you feel like you're going to fall sick, there's nothing better than having a bunch of green vegetables, especially broccoli soup. It can take hardly minutes to cook, provided you have a pre-made mix or some readymade broth in the fridge.
It is an excellent option for people who want to ensure that they're not deviating from their diet too much and need some extra nutrition to help their immune system stay strong. You can use frozen broccoli or fresh depending on the availability and include other green vegetables like spinach, kale, peas, etc.
Hearty Chicken Soup
When you're looking for a warming and filling soup to warm you up, there's nothing like having a large bowl of chicken soup. Whether you decide to make it from scratch, starting from the broth, or are making the canned version, either one can help you feel better and stronger in no time at all.
You can also include vitamin-rich ingredients in the soup, like carrots, kale, zucchini, etc., to ensure you're getting a dose of vegetables while you're enjoying the soup. You can also consider adding some extra aromatics like pepper, cinnamon, and so on to make the soup taste more decadent. Consider adding noodles or pasta to make the soup more filling as well.
Warming and Filling Noodle Soup
Whether you're looking to add noodles to a pre-made Broccoli soup or planning on making a special noodle soup from scratch, it can satiate your card cravings while filling you up.
Noodle soups are packed full of a range of micro and macro-nutrients that can help you feel better in no time at all and fill you up instantly. If you're suffering from a sore throat or stuffy nose, consider adding some ginger and garlic to help clear it up.
When you're looking for the ideal type of noodles, consider using wide noodles if you want a chewier texture or thin egg noodles when you're looking for noodles to slurp.
Nutrient-filled Vegetable Soup
When you're looking for a flavorful combination, eating a vegetable soup can help deliver exactly what you're looking for. Not only is it beneficial for your overall health, but it is easy on your digestion as well.
If you're having problems with your stomach or are looking for an easy way to get healthier in no time, eating a soup full of veggies is ideal. You can find pre-made vegetable broth that you only need to add vegetables or buy completely pre-made soups that need no other additions.
If you're confused about which kinds of vegetables to add, you can always choose to add your favorites. Vegetable soup is versatile enough that you can add any vegetable that suits your palate.
Healing Curry Soup
When you're looking for something to stimulate your taste buds in the best way possible, consider going for a curry or curry-based soup. Curries tend to have a lot of flavors, so even if you can't taste much with a stuffy nose, you're bound to taste some of the intense flavors.
If you want to make a proper meal with your curry, make some rice to go along with it. Curries are very versatile, so you can choose your favorite protein to add to it, whether it's chicken or a vegan-friendly option like tofu. No matter your dietary restrictions, you can find a Thai, Indonesian or Indian curry to suit them.
You can choose to add different vegetables like zucchini, mushroom, onions, potatoes, & broccoli. Soup can also be made with curry packets or cubes.
Delight Your Taste Buds While Energizing Your Body
Feeling under the weather can make you unmotivated to do most things, and when you need an easy and convenient option that can make you feel better, soup is the way to go. The best aspect about soup is that you can make it from scratch and freeze it in batches for when you need it or find a ton of variants available at the supermarket.
Canned soups tend to have an extended expiry date, so you can buy a whole carton of your favorite flavor without worrying about it going bad. Keep a stash of soups for the next time you get sick for an easy and quick fix!