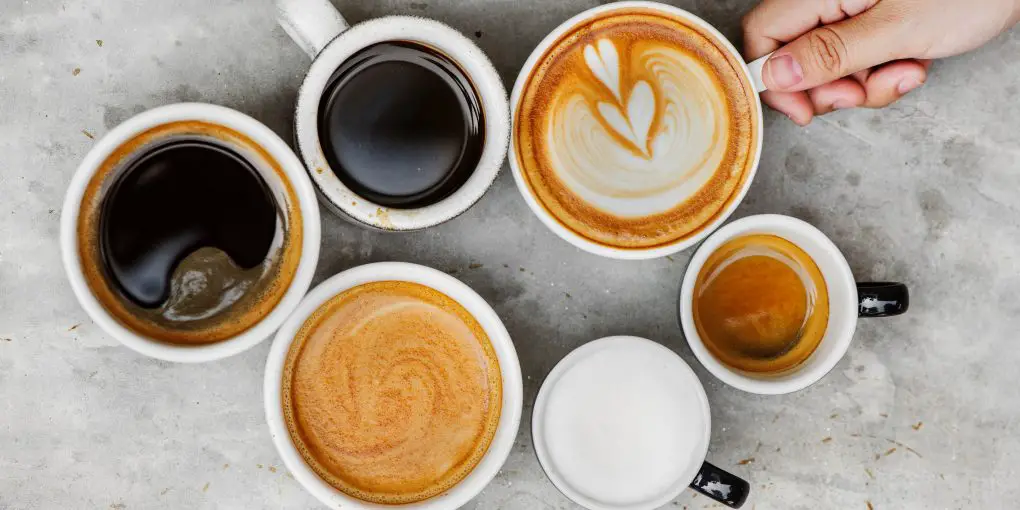 🥇Best Nespresso Capsules of 2022: Reviews and Buyer's Guide🏆
Disclaimer: There are affiliate links in this post. At no cost to you, I get commissions for purchases made through links in this post.
Nowadays, coffee plays an important role in almost everybody life. However, most of the time, people don't have the luxury of roasting and grinding their own coffee bean for a coffee of their desire. Nespresso is here to solve that problem, while adding a little extra for your cup of coffee.
​
Combining the best South American Arabicas, from countries such as Colombia and Brazil, East African Arabicas famous for their citrus flavor and a touch of Robusta for added zing, Ristretto boasts a strong flavor, a subtle contrast between strength and bitterness, acidic and fruity notes. The slow split roasting of the beans creates a contrasting bouquet, bringing together subtle fruity and acid notes, with intensely roasted and chocolate notes. This type packs an intensity of 10 and each container would come with 50 pods.
This type of Nespresso has an intense flavor with grilled notes, subtle cocoa notes and woody hints. This kind of flavor comes from a long roasting of a blend of South and Central American Arabicas, with fruity and malted profiles, characteristic of Costa Rican coffees. Boasting an intensity of 9, Arpeggio comes in boxes of 10 pods each and 2 size of cup (0.85 oz and 1.35 oz) for your own preference.
A blend of pure Arabica from South and Central America, Livanto is a well-balanced espresso characterized by a roasted caramelized note. You will find a round and balanced taste, typical of freshly roasted coffee results in a combination of cereal, malted and fine fruity notes as well as caramelized notes earlier. Livanto has an intensity of 6 and comes with 10 capsules each box.
This intense bodied Espresso is a blend of Arabica and Robusta from Southern India (which may not be easy to find at some part). Its sustained but quick roasting balances its strong character, bringing out cocoa and spicy notes of cloves, pepper and nutmeg. Packing an intensity of 10, this espresso will definitely wake you up for whatever task you're doing. This line of product comes in boxes of 10 capsules.
Combining roasted and subtle floral essences, this coffee features a blend of both South American and East African Arabica beans for a balanced result. The roasting process brings a roasted lightly woody, sweet cereal and subtle floral notes kind of flavor to this line of product. With an intensity of only 4 on the scale, Vivalto Lungo is best suited for a laid-back occasion like a breezy afternoon or your late-night craves of coffee. This product comes as container of 50 pods.
As a light heads-up, all these above lines of products are NOT compatible with VERTUOLINE machine. Should you be someone who care for their level of waste, Nespresso has a recycling program which offers to take the pods back to make machines out of them. A win-win situation indeed!
Should you use a VERTUOLINE machine, Nespresso has a line of VertuoLine: Stormio Coffee for you. Extracting from 100% Arabicas came from Nicaraguan and Guatemalan Beans, Stormio boasts a myriad aromas stem from its highly roasted beans that evoke spicy, woody and cereal notes. Adding milk softens the intensity of Stormio but distinct roasted notes remain because of its already high intensity of 8. Came in 10 capsules per sleeve, each capsule brews a 7.8 ounce cup of coffee. Each capsule is made of 100% recyclable aluminum to keep over 900 distinct aromas safe from the elements and guarantee coffee freshness every single cup you brew. VertuoLine Stormio Coffee product, however, is NOT compatible with OriginalLine Machine.
Final Verdict
With this simple guideline about Nespresso's line of coffee capsules, you can easily choose your pick of coffee for your different mood, different task and/or the gadget you got in hands. If you enjoyed this article please check out our Best Keurig Coffee Maker review.