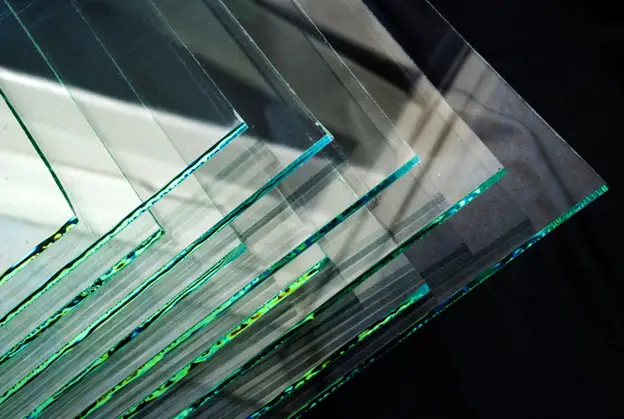 The Perfect Time to Upgrade Your Annealed Glass Window to Tempered Glass
Disclaimer: There are affiliate links in this post. At no cost to you, I get commissions for purchases made through links in this post.
Nobody, expects the windows or glass doors to break. It is a dream of all the homeowners to keep the house safe and sound always. However, accidents happen suddenly. You cannot avoid these sometimes. In that case, you will have to be prepared to cope up with unexpected accidents. We may have old family members or kids in our hope. So, it is mandatory to maintain extra precaution levels to avoid accidents.
People always consider deep attention to the interior or exterior decorating. The more you are luxury and modernity conscious, the more you will have to be safety-conscious. Thus, you can call it a sweet home. That is because; sweet home should be as safe as beautiful. 
You may think about how to keep your home safe. You must check your windows and glass doors first. These are the main reasons for an accident. In any bad weather like in extreme heat or windy weather, there is a high chance to break down the glasses. So, you should check the glass quality first. The glasses can survive extreme weather conditions or not.
Secondly, your door and windows have several usages daily. Hence, if these glasses are not strong enough, you are going to face big trouble further. Considering several requirements, tempered glass panels can be a good solution. You can upgrade your window and door glasses by this type of glass from ordinary glass. So, why is this glass right? Yes, there are logic and reasons behind this.
Why Upgrading To Tempered Glass?
Toughened glass is something different from the ordinary glasses. This is the safest glass in the glass industry. The manufacturing process of this glass is the main reason for the extraordinary characteristics. The glass sheets pass through a gradual heating and cooling process. The process makes the glass sheets strong and tough to break. On the other hand, there is also a chemical process in the manufacturing process. This process creates a safe characteristic. For this, the glass never creates sharp glass edges when breakage. Instead, you will get very small-scattered pieces when the glass breaks down. That is very less harmful in case of uncertain accidents. The final impressive characteristic is the stunning look. It is a modern glass and can be fit at any place for any purpose. So, elegance will beautify your house along with safety. For these characteristics, this glass is the priority to upgrade your windows.  


Which Windows Should Be Upgraded?

Check all of the windows and doors very carefully. It would be good if you upgrade all of these, but the priority will be the large windows. Large-sized windows need big glass sheets. So if the glass is not strong enough, it will not be able to take the load for a long time and accidents will happen. So, you must upgrade those as soon as possible. 
Then the kids' rooms should be safe and sound. So, whatever the window size is, you must install the tempering glass windows there. There is a high chance to get hits on the glass sheet. So, you cannot take a risk for the kids. Also, if there are windows that have a high chance to scatter, you must change these as well. You can put the ordinary glass windows in such places where people will not usually go and less possibility for an accident.


How To Spot The Real Tempered Glass?
Never hesitate to check the authentication if it is the real one or not. As it is for your safety issue, you must install the real tempered glass. You will never compromise with it. Otherwise, your glass upgrade will not make any difference.
There are several ways to check. The most perfect way is to check the glass corners very carefully. If the door or window glass is toughened glass, then you will get the feature in any corner of the glass. You will get a small etched logo if it is a real piece of glass. The logo indicates that the "Consumer Product Safety Commission" (CPSC) authorizes it.  It meets the criteria of CPSC. Also, you will get the codes of the "American National Standards Institute (ANSI) in a real glass.
If you get this, there is almost no chance to pick a false glass. However, along with this, you can check some other criteria also. Like, the glass edge finishing will be smooth. Check that if there is an air bubble or not because, in a real glass, you will get no air bubble on the surface.

Where To Buy Top Quality Tempered Glass?

You need to judge the glass properly before you buy, and always maintain buying from an authorized seller. Fab Glass and Mirror can be your perfect choice. It is a US-based authorized glass and mirror selling company. You can get several facilities for them.
First of all, you don't need to move here and there to choose glass. They maintain a rich website including all the information, images, designs, and specifications, all you need to choose from. You can select from your home, they have a wide variety of options in size, shape, color, type, and dimension. If you don't get your preferable one, you can also place a customized order online. You just have to add the custom detail to place the order and wait. They will deliver the product free of cost to your home.
In payment, they maintain a secure and certified payment system. Another point is that you can get any suggestion at any time from their 24/7 customer service. They maintain very good support to the clients. If you feel any confusion with products or any problem in the installation process, you can contact them without any hesitation. And finally, if you are not satisfied with your product, you can return it within the allocated time without any loss of money.
All of the facilities in one place are amazing. When you are investing somewhere, it is your right to get an authorized service. Fab Glass and Mirror will never disappoint you with product or service as well.