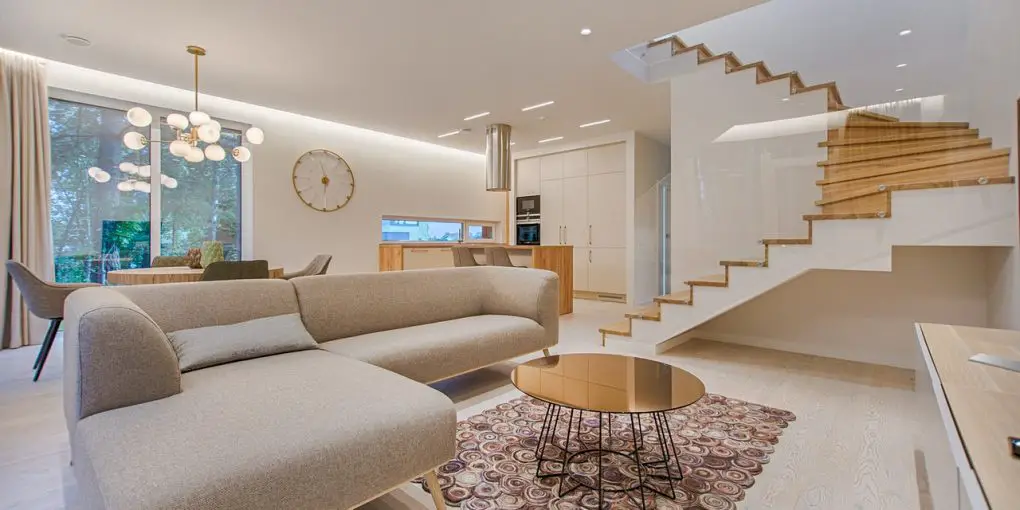 5 Tips for Renovating an Apartment Terrace
Disclaimer: There are affiliate links in this post. At no cost to you, I get commissions for purchases made through links in this post.
Having an apartment with a terrace is a dream for many. When you have an open space connected to the apartment, there are so many things that you can do to add warmth to the entire property. The terrace can also be incredibly comfortable to use. Imagine relaxing on the terrace on a sunny day with a book.
You can make the terrace of your apartment even more functional by making some changes to it. Some of the apartment terrace renovation tips we are about to discuss can also be used for making your balcony more comfortable. Let's get started!
Save Space with Multifunctional Furniture
While a terrace is usually larger than a balcony, you still have a limited space to work with. This is where using furniture that has multiple functions comes in handy. A bench that doubles as storage is a classic example of how you can better utilise your terrace.
There are tables and other pieces of furniture that have more than one function too, so you don't have to worry about suitable ones to pick up. Aside from multifunctional furniture, you can also go for furniture that can be folded and stored without taking up a lot of space.
The same goes for accessories and ornaments. Avoid filling the space with accessories even when they look super-cute. You want a terrace that feels airy and spacious for maximum comfort. Rather than using a large pot, opt for hanging pots.
Affordable, Yet Durable Decking
The floor of your terrace makes a lot of difference. Don't settle for a concrete floor and go with a more beautiful material instead. While you are at it, consider how durable the material is and whether it requires a lot of maintenance. A good example is Ecoscape UK's clarity charcoal composite decking which you can get at an affordable price. If you want some inspiration, check the following link to see pictures of an incredible clarity charcoal composite deck Manchester project.
The goal of using a durable material for your deck is so that you don't have to do much to keep the terrace looking beautiful. Lower-quality materials tend to fall apart much sooner or require heavy maintenance in the long run.
Add a Cover
Something as simple as a privacy screen can transform the way your terrace looks and feels significantly. Adding a cover allows you to use the terrace under most weather conditions. At the same time, you are also adding an extra layer of privacy to the property.
Similar to decking, it is best to go for high-quality materials. Bamboo is particularly durable, and there are plenty of bamboo screens on the market right now. Synthetic materials and even PVC are also options worth considering if you are looking for a more budget-friendly alternative.
When you do add a cover to the terrace, consider the direction of the sun and the overall effect of covering the space. If the cover makes your terrace too dark, you may want to also invest in some LED light strips and bulbs.
Let There Be Light
Speaking of adding LED light strips and bulbs, one of the ways you can add warmth to the space is through clever use of lighting. LED strips and bulbs now come in different colours and shapes, plus you have speciality bulbs to use if you want certain effects.
For instance, you don't have to use an actual faraday tube to produce a similar effect. LED faraday bulbs are now widely available. Other styles like a vintage lantern and even LEDs that mimic the glow of fire are just as easy to find.
Concealed lighting also works really well for terraces. Using LED strips, you can add mood lighting to the space. Considering how many LED strips are now RGB LEDs, you have control over what colour – and mood – you want to add to the space.
Make It Smart
Last, but certainly not least, consider adding smart appliances to the space. Make sure you pick smart appliances that can withstand the elements. Many smart speakers can now be used in a pool, so they will do just fine when placed on a terrace. The same is true with smart switches. You can automate your terrace lights and the blinds that cover the interior of your apartment using smart switches. Add a node for your Wi-Fi mesh to the terrace, and you are all set.
If you are using a home weather station, a terrace is the perfect spot for its sensors or even the entire unit. You can make it a habit to go outside in the morning with a cup of coffee in your hand, checking the weather and starting your day.
As you can see, there are so many things that you can do to make your terrace more beautiful and functional. These renovation tips will get you started with improving yours right away.