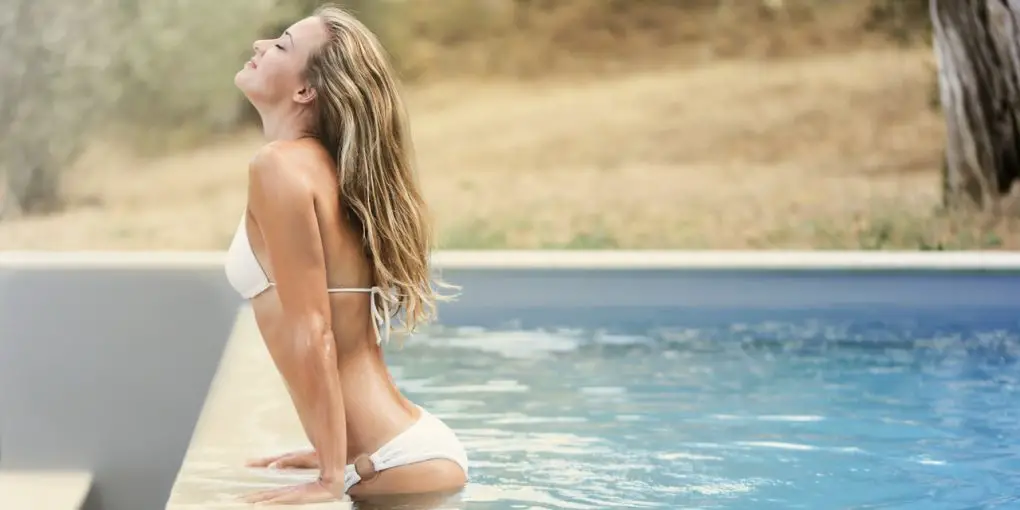 Benefits Of Getting A Robotic Pool Cleaner
Disclaimer: There are affiliate links in this post. At no cost to you, I get commissions for purchases made through links in this post.
Cleaning the pool is an exhausting task for many new and seasoned pool owners alike. Still, it's important to keep your pool clean all year round. Many homeowners usually prefer to hire professional pool-cleaning service providers to spruce up their pool, which dramatically increases their home maintenance cost. On the other hand, cleaning your pool manually requires lots of time and effort that could otherwise be channeled into other important activities. 
There are numerous pool cleaning equipment in the market today.  If you're thinking about getting a robotic pool cleaner, check out the Best Swimming Pool Cleaners for your specific pool. There are many benefits of using a robotic pool cleaner. Some of these advantages are highlighted below.
Here are 5 benefits of getting a robotic cleaner
Saves money
Having a robotic pool cleaner will save you money. The cost of buying this cleaner is far less compared to the cost of having someone clean the pool for you. In addition, it doesn't have any additional hidden costs. Most robotic pool cleaners also save energy and therefore do not raise your electricity bill.
Easy to use
The robotic pool cleaner is easy to use. It does not require any technical expertise. All you have to do is plug it in a power source and turn it on. It does not have complicated assembly instructions and anyone can use it. Its maintenance is also pretty simple because it traps the dirt in self-contained filter bags. All you have to do is remove the bag, clean it and put it right back.
Environmentally friendly
If you care for the environment, then this is a good option for you. The robotic pool cleaner is eco-friendly. It runs under water and is safe for the environment because it does not produce any chemicals that would affect the swimmers. It also does not use much water in the cleaning process, therefore helping to conserve water which is good for the environment.
Keeps your pool safe
The robotic pool cleaner uses brushing technology to clean the sides of the pool, getting rid of any pool pollutants. It cleans all kinds of pollutants including both internal and external pollutants. Some pools may have pool pollutants such as algae and bacteria due to excess usage of cleaning products or human-driven pollutants such as sweat and urine. The robotic cleaner gets rid of all these pollutants. With a robotic pool cleaner, you only have to use a small amount of pool cleaning agent, saving you money and lessening the effect of chemicals on the environment.
Filters your water
The robotic pool cleaner has its own filter system. In addition to cleaning your pool, the fine particles in the water are also caught in its filter therefore reducing the work done by your main filtration system. This reduces the need to change or clean your pool's filter. 
Cleaning the pool does not have to be stressful. Getting a robotic pool cleaner will make the cleaning experience more pleasant. It has numerous benefits, making it one of the best pool cleaning options.  If you enjoy this article besure to check out: