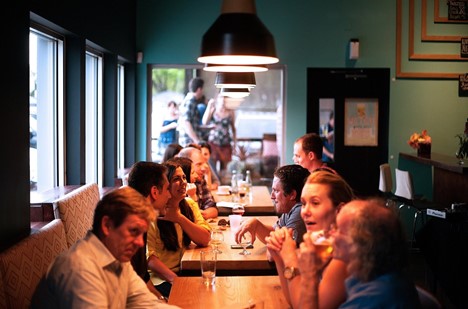 Start A Party In Your Mouth With These 5 Scandinavian Recipes
Disclaimer: There are affiliate links in this post. At no cost to you, I get commissions for purchases made through links in this post.
Nordic diet dates its roots back to the Vikings. Their food is fresh and nutritious. Using ingredients such as cabbage and marine life. They cook some exciting dishes. From Sweden to Denmark, each Nordic cuisine has a stimulating flavor profile.
There are now many restaurants dedicated to Nordic cuisine. With a burst of fresh and exciting flavors, it's easy to see where this interest is coming from and why it is so popular. Here are some recipes which you can create in your kitchen and relish while eating:
Swedish Meatballs With Mashed Potatoes. Meatballs are traditionally a snack in Sweden. Paired with either south tart lingonberry or mashed potatoes.

To prepare this dish, start with your sides.
Boil the 1 lbs. of potatoes and mash them in 4 tbsp of butter with ¼ cups of heavy cream. To this mixture, add black pepper and salt to taste and set it aside.
For the meatballs, preheat your oven to 375 degrees. Combine one slice of bread with ¼ cup of milk, mix them, and set aside. In a skillet, melt 3 tbsp of butter and ½ cup of diced onions and two cloves minced garlic; as soon as they are soft, add them to the bread and milk mixture.
Combine ½ lb. ground beef with one large egg and a tsp of salt and pepper and ¼ tsp. allspice and nutmeg.
Mix your meat and shape them into balls. Place them into the oven with space between the balls for 10 to 12 minutes. Top it off with a gravy of 1 tbsp. butter, 2 tbsps. flour, and 1 ½ cup of beef broth. Whisk the mixture till it's smooth and assemble your plate and enjoy.
Danish Dream Cake. You can explore more dishes by browsing nordic recipes, and on that note, we will share our favorite sweet recipe. A delicious Danish treat encrusted with coconut and brown sugar topping. The plate is quite simple.

Whisk three eggs in 250 grams sugar until light and fluffy. Melt 50 grams of butter in a saucepan, add 200 ml of milk into the saucepan, and stir once sufficiently mixed. Add it to the sugar mix.
In a separate bowl, mix 250 grams of all-purpose flour with one tsp vanilla essence and 2 tsp. baking powder. Mix it with your sugar mixture and combine all your ingredients into a smooth batter. Put it in the oven at 400 F for about 25 minutes and prepare your coconut topping.
 For the topping, melt 125 grams of butter in a saucepan. In 50 ml. of milk, add 200 grams of brown sugar and let it simmer for a minute. Add 100 grams of coconut flakes and mix it well. Once your cake bakes for 25 minutes, add the topping and let it bake for ten more minutes. After this final step, let your cake cool and serve.
Icelandic Fish Stew. This is a traditional Icelandic dish consisting of fish, potatoes, onions, and bechamel sauce. It is a thick and creamy dish which makes it the ultimate comfort food.

 Start by cutting 1 lb. of potatoes into cubes and cooking them, followed by breaking 1 lb. of fish fillet into pieces. Melt 2 tbsps. of butter into a saucepan to which you will add one finely chopped onion and cook until they are translucent. Sprinkle flour over the onion and cook it for a few seconds until the mixture bubbles.
 Once you see visible bubbles, add milk or cream and whisk till it's smooth. Allow the mixture to simmer and get thick. Once you get the desired consistency, add fish, potatoes with salt and pepper to taste. As soon as the dish is warm and you feel the steam, remove it from heat.
You may stir your dish once more to break up the fish and potato further or leave it as it is. Serve your plate in a bowl with a side of rye bread or sliced onions and cucumbers.
Finnish Mushroom-omelette roll.  A light and delicious meal if you're looking for an easy fix to your hunger pangs.

Start by preheating your oven to 392 F and make your batter. For your batter, you'll need 100 ml. of wheat flour mixed into 500 ml milk. Add 1 tsp of salt and ½ tsp. of white pepper for seasoning. Use greaseproof paper and pour your omelet batter into the baking pan. Bake till your omelet is light brown. Flip your omelet onto another tray and peel off the paper.
Set your omelet aside and work on the filling. For the filling, chop 2-3 onions and fry about 1 cup of chopped mushrooms in hot oil and add your onions. Cook this mixture until the liquid has completely evaporated. Season it with salt, pepper, basil, and thyme according to your preference.
 Spread the mixture onto your omelet and roll it up. Sprinkle grated cheese on top and bake the omelet roll at 392 F till the cheese melts. Slice it up and enjoy!
Norwegian Christmas Cabbage. This is a festive dish that is easy and delicious to make. With just a few steps, have a Norwegian feast on your table.

Lay 2 slices of bacon across a large pan. Cover it with a layer of cabbage sprinkling with flour and caraway seeds—season with salt and pepper to your preference. Use up to 8 slices of bacon in your layering, following the same procedure.
Fill the pot to about ¾ with water. Bring it to boil and cook for about 45 minutes till the cabbage is soft. Stir occasionally.
Add vinegar and salt to taste after the dish has slightly cooled. You must use your judgment to find the balance between sweet and sour, so keep tasting until you get there.
The Final Serve
These dishes are flavorful and delicious to consume. You can take your tastebuds on tour through different Scandinavian countries and enjoy their cuisine. Start your palette with a delightful Swedish meatball, have a Finnish omelet roll, Norway's festive dish, and top it off with some stew. Finally, indulge your sweet tooth with some cake and call it a day.