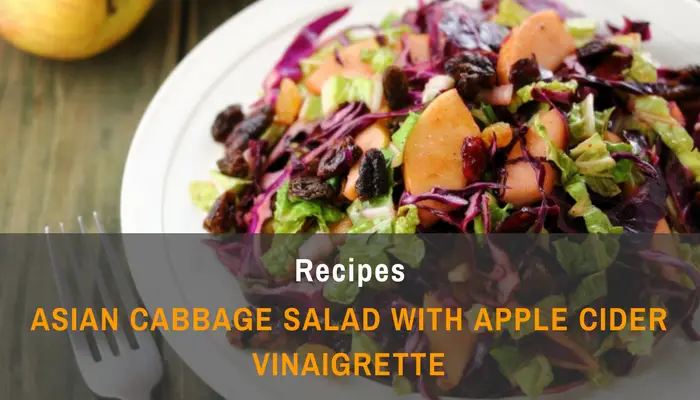 Give Fat The Boot! Fat-Busting Recipes From Ani's 15-Day Fat Blast: Asian Cabbage Salad With Apple Cider Vinaigrette
Disclaimer: There are affiliate links in this post. At no cost to you, I get commissions for purchases made through links in this post.
Phase 2 Melt Down
Ani's 15-Day Fat Blast: The Kick-Ass Plan to Get Lighter, Tighter, and Sexier . . . Super Fast by Ani Phyo
(Da Capo Lifelong Books, 2012, $24)

Asian Cabbage Salad With Apple Cider Vinaigrette
From the author: "This salad is full of prebiotics that will help the 'Bots (probiotics) eat up your belly fat. I created this salad to be reminiscent of Southeast Asia by using the simple, fresh, bright flavors of fresh mint, cilantro and basil. It's colorful and pretty. Add on nutritional yeast for a cheesy flavor sprinkle. One ounce of nutritional yeast contains 14 grams of protein and 79 calories and is a great alternative to animal proteins." Recipe makes one serving.
2 cups shredded Napa cabbage, or green cabbage, loosely packed
1 cup shredded carrot, about 1 whole
1/4 cup cucumber, sliced thinly into half-moons
1 tablespoon mint leaves, freshly torn
1 tablespoon fresh cilantro leaves
2 teaspoons basil leaves, freshly torn
2 tablespoons almonds, whole
Bot Boost:
1 tablespoon nutritional yeast
Apple Cider Vinaigrette
From the author: "A quick and easy basic vinaigrette I like to use when I'm in a hurry or just feeling lazy. It's packed with probiotics from the vinegar. I recommend making a couple batches and keeping it in a jar in the fridge, just like we keep bottled, store bought dressings. Ready to eat—only better!" Recipe makes two servings.
2 teaspoons apple cider vinegar
3 tablespoons extra virgin olive oil, or 2 tablespoons olive oil
and 1 tablespoon flax or hemp oil
1/2 teaspoon sea salt
Pinch black pepper
To make the salad, place all salad ingredients in a mixing bowl. To make the vinaigrette, whisk together ingredients in small bowl. To serve, toss salad with Apple Cider Vinaigrette. Finish it with a sprinkling of nutritional yeast, if using, to add a cheesy flavor.