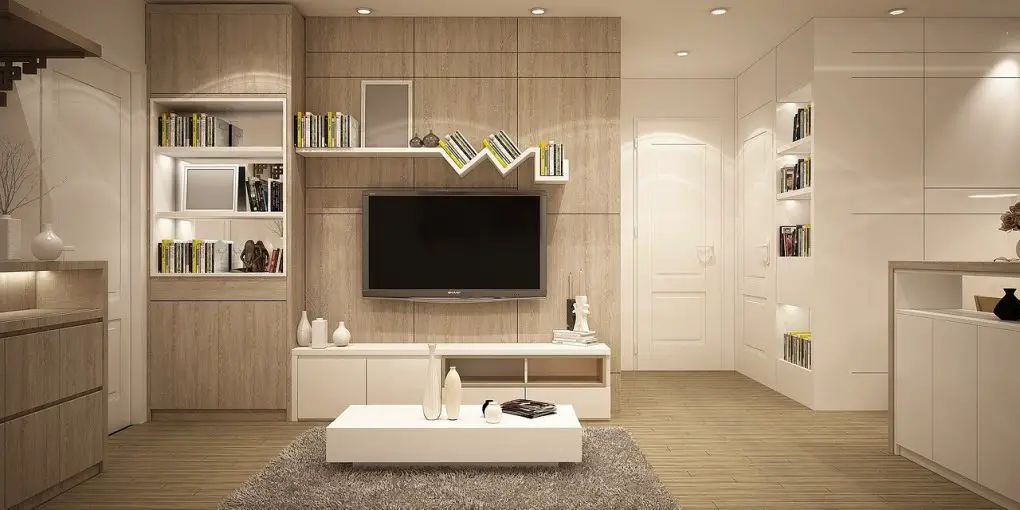 Simple and Affordable Ways to Refresh Your Home Décor in 2022
Disclaimer: There are affiliate links in this post. At no cost to you, I get commissions for purchases made through links in this post.
Once again, it's time to press the refresh button on a new year full of positive transformation. As you make resolutions for personal growth in 2022, keep in mind, the environment you live in can impact your sense of balance and wellbeing. Not to mention, after two years of spending more time at home due to the effects of COVID-19, you have more than likely experienced firsthand just how essential it is to create a living space that makes you feel inspired.
According to research from Harvard University, home renovation spending in the U.S. increased by nine percent in the third quarter of 2021, and this momentum is projected to carry over into 2022. In fact, American homeowners might collectively spend as much as $400 billion on home improvements by the end of this year, the data continues.
Still, not everyone can afford the steep costs of an entire, floor-to-ceiling remodel—and if you fall into this camp, fear not. Below are simple, affordable ways to refresh the décor in your home and start 2022 with balanced, comfortable, inspirational vibes. No matter what the new year has in store, here's how to turn your environment into an ultimate cozy retreat!   
Add Some Rustic, Natural Wood Accents
Whether it's a structural wooden beam across the ceiling, a reclaimed wooden table in the kitchen, or a custom wooden art piece in the hallway, this natural material brings texture and warmth to any room. Not to mention, you can create unique, mismatched, or asymmetrical designs with a variety of wood accents featuring all different colors, shapes, and grains. For instance, pair a light birch table with darker walnut chairs. These contrasting undertones will infuse the space with visual interest. You can even apply the wood stain to existing pieces you own, rather than purchasing brand new items, to cut down on the cost.
Paint One Wall a Vibrant, Standout Color
Another easy, fun, and inexpensive design technique is to choose one prominent wall in a noticeable area of your home—such as the living room—then paint it a bold color to set it apart from the other walls. Think: deep jewel tones (plum, burgundy, emerald, teal, or navy), striking metallics (bronze, gold, or chrome), and even sharp contrasts (black and white stripes). This accent wall is sure to draw the eye and become an interesting, unexpected focal point that will bring vibrancy to the whole room. In addition, painting only costs between $1 and $3 per square foot of wall space, so you can do this renovation project on the cheap.
Find Quirky, Inexpensive Furniture Pieces
Some furniture pieces—such as dining tables, sectional couches, and entertainment centers—can be pricey investments. But you don't have to rely on just those expensive items to refresh your home environment. Look for smaller, more affordable pieces of furniture at a local thrift or consignment shop, and don't be afraid to snag a few quirky, unusual items to infuse some eclectic character into the space. For instance, find a pair of geometric side tables, a retro swivel chair, a pyramid bookshelf, or diner style bar stools. Not only are offbeat furniture pieces fun to decorate with, they also make a confident, flashy design statement.      
Bring the Great Outdoors into Your Space
The most appealing kind of home décor is both aesthetic to look at and restorative to be around. That's where indoor plants come in—these verdant elements of nature are just as beautiful as they are calming and relaxing. In fact, studies reveal that filling your environment with house plants can offer numerous health benefits. Surrounding yourself with plants could lower your stress or anxiety levels, enhance your mood, strengthen your immune function, increase your attention span, and purify the indoor air you breathe. In other words, plants have a therapeutic effect on the senses, which is a perfect vibe to introduce in your home.   
Make 2022 the Year of a Home Décor Refresh
As you look ahead to this new year full of bright possibilities on the horizon, make sure that your home environment reflects this positive energy. No matter the current budget you have to work with, there are tons of simple, affordable ways to refresh your home décor in 2022, and these ideas will help you get started. This is an opportunity to be as creative, unique, resourceful, bold, whimsical, and imaginative as your heart desires. So have fun with the design process and create a living space that's all about you.