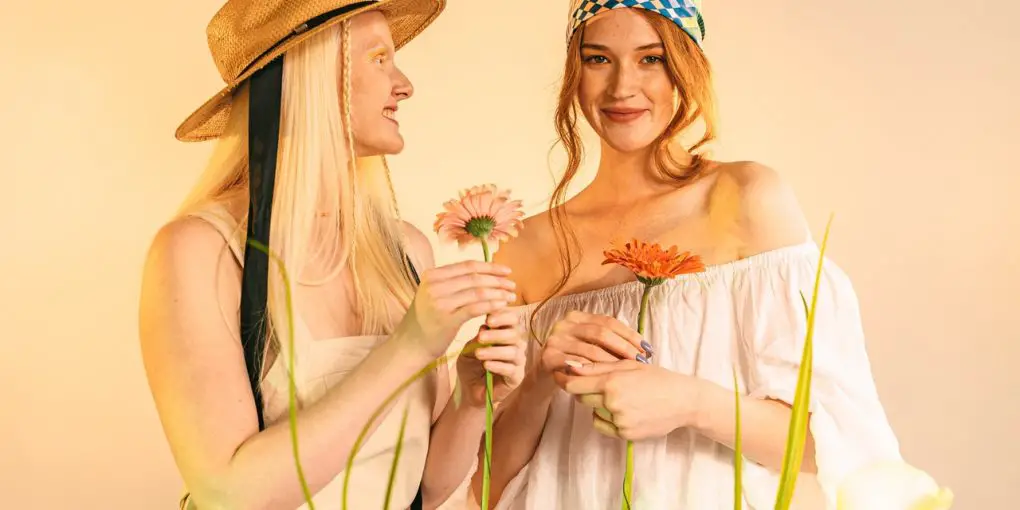 6 Flower Arrangements That'll Instantly Cheer Up Any Room
Disclaimer: There are affiliate links in this post. At no cost to you, I get commissions for purchases made through links in this post.
Decorating your home is one of the most exciting things about owning one. You can ensure each room looks just the way you want, and reflects your own unique style and personality. While there are many possible design choices you have, one of the best is to use flowers.
Flowers come in all shapes, sizes and scents, and can really cheer up your room and add to the aesthetic of the space. You can find them at local florists, but it is also possible to order flowers online, and get them shipped right to your door.
But part of cheering up a room with flowers is finding the right combination or arrangement. Not all mixes or arrangements will look great in a given space, so you need to be careful. In an effort to help you with that, this blog post is going to go over a few lovely flower arrangements to bring  cheer into your home.
Keep Things In-Season
If you're like most people, you decorate your home for the different seasons and holidays. Spring and summer are a time for brightness and vibrance, and fall and winter is often more subtle and cozy, with small bursts of colors.
If you want your arrangements to really cheer up a room and fit with the decor, be sure to keep things in-season. There are several flowers and plants that coincide with different seasons or holidays, such as using holly or juniper in the winter, and yellow daisies or tulips in the warmer months. By doing this, you are not only cheering up a room, but also making it a more cohesive space, as the flowers will often match up well with the existing decor and "vibe" of the space.
Add a Pop of Color in a Neutral Room
While some people love colorful walls and furniture, many rooms take on a fairly neutral tone. The flooring, ceiling, walls and even furniture are generally some shade of white, grey, beige or black. It is often things like the decor and art that add some color, and flowers can be a great option too.
If you have a neutral space, mixing some arrangements featuring bright and exciting colors can really bring some joy and happiness into the space. You can feel free to mix any sort of flowers together into a vase or basket, as long as they don't clash too badly.
These flowers are a great way to decorate a coffee table, can be put on a mantle or shelf, or even added to a desk or countertop for a nice floral touch. Be sure to change up the colors every now and then to keep things fresh and exciting.
Use Complementary Colors
When it comes to actually creating your arrangement, you have multiple different options to choose from. You could choose flowers that are all the same, mix and match different (yet similar) shades, or even choose them at random. The choice is yours and it's your home, so feel free to choose whatever flowers you like in your arrangement.
A popular option that we love is to use complementary colors. These are colors on the opposite sides of a color wheel, and generally look very pleasing together. Examples of this are red and green, yellow and purple, and orange and blue. They often go together, not because they look similar and match, but simply because they can elevate each other without becoming too distracting and clashing.
Dried Flowers and Plants
(via: https://pixabay.com/photos/dried-flowers-bouquet-flowers-1680390/)
Another option when it comes to flower arrangements is to use dried flowers or plants. Many may choose these simply because they like them, but they are also much more low-maintenance than fresh flowers, and will generally last much longer, too.
These can often look great for months (or longer), while fresh flowers are a more temporary fix. While fresh flowers can be found easily and affordably, some still prefer dried options or other plants with a longer lifespan.
While these might not have the same pop of color in many cases, that doesn't mean they can't contribute to the cheerfulness of a room. Experiment with different varieties and see what you like in a given space. You could try pampas grass, dried roses, dried hydrangeas and any other flower you see fit.
Mix Large With Small
While we mentioned mixing colors before, another option is to mix in different sizes of flowers into arrangements. Mixing in some taller flowers with some of the shorter variety can be very visually appealing and make for an interesting arrangement.
In a similar vein, mixing in some more round and full blooms with some sleek and slender flowers can also make a standard arrangement appear much more interesting. This contrast can look great, and can provide some depth and variety to any arrangement.
These combinations can be unique and playing with scale and size can be a way to differentiate your arrangements from ones that are commonly seen in most homes.
Get Creative With the Container
While the flowers are surely the most important part of any arrangement, don't forget about the vessel they are kept in. The container that houses your arrangement can have a huge impact on how it looks or is displayed. A larger container can help you create a stunning centerpiece that will draw a ton of attention, while a smaller container can be great for a more subtle arrangement.
While a simple vase or basket can look great, you can also get far more creative than that. You can put flowers in a picnic basket, a vintage oil can, a pitcher, a coffee can or a custom-made wooden box. Of course, make sure that the container fits well with the decor of the particular room (both in terms of style and color), too.
Any of these lovely flower arrangements are sure to fill a room with cheer in an instant. Feel free to switch things up to keep it fresh, as well.