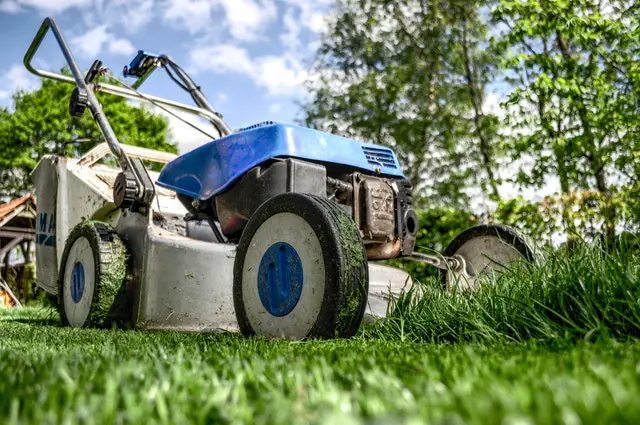 How to Choose the Right Mower for Your Lawn
When you become a homeowner, you need the right tools and equipment to keep your new abode in good repair. And if you have a lawn, one of the tools you'll need is a lawnmower.
But you'll need to make sure that the mower you get is capable of meeting your lawn's needs. If you get a mower that's wrong for your yard, you could find yourself struggling to get the grass cut every week. Your mower needs to be able to handle your grass conditions, and it needs to be big enough that you're not stuck spending the whole weekend  mowing the lawn.
How do you choose the right lawn mower? You need to consider the size and shape of your lawn, the terrain you have, and obstacles you have in your lawn, like trees, shrubs, and flower beds. You also need to consider your grass type and how often you want to cut your grass, because some mowers can't handle long grass conditions or weeding. Here's what you need to know to make the right choice.
Lawn Size Matters
When you're shopping for a lawn mower, the very first thing you should consider is the size and shape of your lawn. If you have a small lawn, as many people in small towns and urban areas do, you can get by with a small mower. A small, flat lawn can be easily trimmed with a push mower – you don't even need to look at self-propelled models.
But as your lawn gets larger, you're going to need more power from a mower. If your lawn is closer to a quarter of an acre than a few thousand square feet, you're going to want to look at self-propelled mowers. These mowers divert some of the engine power to the wheels, which makes them truly walk-behind rather than push mowers. You may even want to consider a riding mower for a quarter-acre lawn, because it can take a few hours to mow that much grass with a walk-behind mower, especially if there's any rough terrain.
If your lawn is larger than a quarter acre, you definitely need a riding mower. A rear-engine riding mower, lawn tractor, or residential-grade zero-turn mower is suitable for any lawn ranging from one quarter of an acre to two acres in size. For more than two acres, you should consider a commercial-grade zero-turn mower.
Lawn Features Can Really Get in Your Way
Flower beds, trees, bird baths, koi ponds, vegetable patches – they all create obstacles that need to be mowed around. While rear-engine lawn mowers and front-engine lawn tractors have tighter turning radiuses than they once did, the best choice for a lawn with a lot of obstacles is a zero-turn mower. With a zero turn mower, you can control each of the back wheels independently, so you can stop one wheel and turn on the other. The steering system allows you to make turns on a zero-point radius, so you can easily mow around your trees and flowerbeds, or keep your oddly shaped lawn looking immaculate.
Rough Terrain Can Hobble Some Mowers
Not every lawn is flat and smooth. Some have uneven ground, slopes, and ditches. If your lawn has rough terrain, it may be worth buying at least a self-propelled mower, even if you would normally consider your lawn too small to need one. Self-propelled mowers come in rear-wheel, front-wheel, and all-wheel drive – rear-wheel or all-wheel drive is recommended for powering up slopes and handling uneven ground. If you're mowing uneven ground in a larger yard, or need something that can handle going up and down slopes, a lawn tractor is the better bet – zero-turn mowers aren't as stable on slopes and uneven ground.
Long Grass Can Be Too Much for Some Mowers
Some homeowners cut their grass every weekend without fail, while others prefer to let it produce a little extra oxygen between mows. If you know you're going to need to cut long grass, non-turf grasses, or weeds, make sure you get a mower with an adjustable mower deck. Remember that the first cut of the spring will likely be in longer grass than usual, and grass can bounce back from summer heat and grow extra tall in the early autumn, too. So even if you're the type who mows every week, there may still be some occasions when you'll need to lift the mower deck and cut your grass in stages.
It's not always easy to choose the right mower for your lawn, and you could easily find yourself ill-equipped to do the job properly. With the right mower, cutting your grass should be easy – you might even find that you enjoy getting outside and taking care of your lawn and garden.