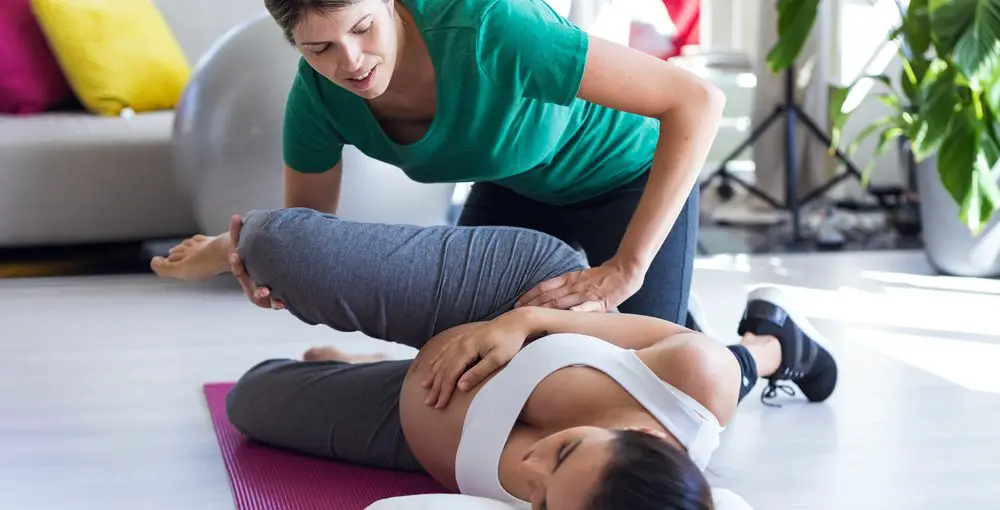 How To Manage Pregnancy and Postpartum Issues With Physical Therapy
A pregnancy is often a joyous experience for the expecting mom and dad. Despite the happiness a woman might feel, pregnancy pushes the body to its limits. When pushed, the body can experience various aches, pains, and problems. Physical therapy near me can help women maintain and regain control of their bodies before and after pregnancy.
What Pregnancy and Postpartum Issues Look Like
Pregnancy is a beautiful experience, but it is not without its challenges. Any experienced mother knows about issues with lower back and pelvic pain. They also know about possible tearing and prolapse during labor and incontinence.
The challenges of pregnancy do not stop after giving birth. Postpartum issues can seem similar to prepartum problems. New mothers may deal with incontinence, pain, prolapse, C-section scars, or diastasis recti.
Women can experience any number of these issues during and after pregnancy. A physical therapist near me can help patients manage and eliminate the pain. The exact outcome and diagnosis depend on the patient's physical symptoms and presentation.
How Physical Therapy Can Help You
Physical therapy Winston Salem is not a miracle treatment for prenatal and postpartum pregnancy pain and issues. The therapy is an established process to help build strength and control over the body.
The initial appointment with a therapist will typically include a head-to-toe musculoskeletal assessment and medical history. Depending on the practice, the trained professional may also perform a pelvic floor analysis, which is not as invasive as it sounds and nothing like OB/GYN exams.
For pregnant women, the sooner they begin physical therapy, the better. A therapist will walk the patient through various exercises to reduce standard pregnancy pains and problems, such as pelvic floor exercises to reduce the risk of incontinence.
During the third trimester, the therapist will probably focus on core strengthening and stability exercises. The routine may include stability belts at the pelvic joints. Pelvic region pain in the back and around the abdomen is normal, but physical therapy can help relieve the pain.
After pregnancy, most women feel like things should go back to normal. Unfortunately, many women still face several challenges as a result of their pregnancy. Some women experience abdominal wall separation or pain from an unexpected C-section. A physical therapist can help during the recovery process.
From pelvic floor strengthening to abdominal wall strengthening, there are many things women can do before and after pregnancy to regain strength and mobility. A physical therapist is a professional dedicated to helping people recover from trauma. While no mother would likely call their pregnancy a trauma, it is somewhat traumatic for the body. Physical therapy helps prepare the body before delivery and can help return the body to a desired state after.
Pregnancy is a cherished biological function. Most women who plan for the experience are overjoyed at the prospect of bringing a new bundle of joy into the world. Still, regardless of your level of excitement, pregnancy can bring about physical challenges. Physical therapy can help reduce those challenges. Contact a local physical therapist to learn more.