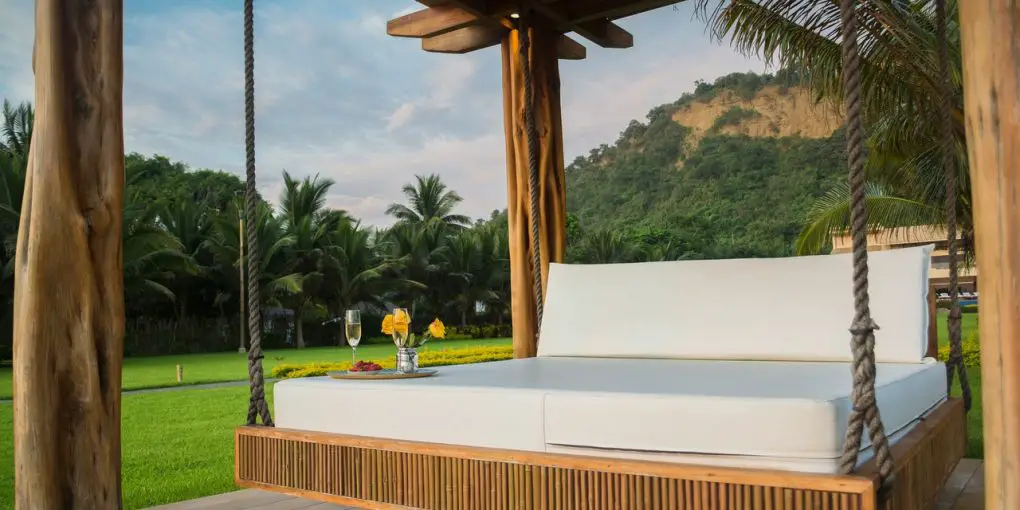 Are You Looking for an Eco Friendly Mattress at an Affordable Price?
Disclaimer: There are affiliate links in this post. At no cost to you, I get commissions for purchases made through links in this post.
Many of you must be looking for an eco-friendly mattress for your bedroom, however you are not ready to pay the price that is demanded in the market for such mattresses. A few tips mentioned in the article will help you find such mattresses at an affordable price. Most of us think that any mattress which is considered to be eco-friendly will be beyond the reach of any common buyers. However, you will be surprised to learn that the choice of greener mattresses does not mean that you are paying its high price only for its green reason.
If you are interested in getting an environment-friendly product or just prefer naturally produced products for your home, then you can explore many other eco-friendly mattresses within your budget too.
Few steps to find eco-friendly and affordable mattresses
As such, shopping for mattresses itself is quite a difficult process and on top of it if you also add eco-friendly as one of your choices then it makes the job further difficult. There are so many different kinds of products available in the market, where salespeople will try to feed you with many other details to sell their product and you may totally get confused.
Therefore, before you go shopping, we shall provide you a few guidelines. This will make your search for eco-friendly mattresses become much easier.
Step 1 - Make proper planning about mattress shopping
Purchase of mattresses is relatively a major investment and therefore it needs a little bit of careful planning, as you do for any other expensive household items of your home. Therefore, you start preparing a checklist of the features that you want for your mattress. This will help you to focus on your search and you will not get diverted with any other type of mattresses. You will also get a feel about the market and then make a realistic budget for your mattress.
Look first at the comfort and size that you are looking for. Do you need a softer or medium soft or firmer mattress? Do you need to change the foundation of your bed to accommodate the mattress? Any other sleeping needs or preferences that you have?
Next define what you exactly mean by eco-friendly. That means what kind of quality and features that you are expecting from your mattress. There can be a number of different meanings of eco-friendly. Therefore, you need to research here very carefully.
As an example, are you concerned about allergy symptoms due to chemicals? Or are you concerned with its manufacturing process? Do you want to totally avoid the presence of certain material? Do you need more information about certain things that you learnt from hearsay? Once you go through all these you can know realistic prices of different types of mattresses.
Step 2 - Learn about various eco-friendly options about mattresses
What do we really mean by an eco-friendly mattress? Is it one that comes from any natural and renewable material? Or the material that is more sustainable as compared to many other conventional alternatives? 
All naturally available latex comes from latex trees which can be produced and are environment friendly and also, they are one of the costliest materials. On the other hand, there are few blended latexes that consist of natural as well as synthetic latex which are petroleum based, which are available at more affordable price.
Also, there are plant-based memory foam which can also be used for mattresses as padding layers which are much more affordable than latex and they are also produced in environmentally-friendly ways.
There are few innerspring beds that make use of steel for springs that are recycled and can use latex or any plant-based foam for providing comfort layers. They are also priced at anything between the luxury range to mid-range. They may be affordable however not suitable for long-term use.
For padding purposes, fabrics, cotton, wool and bamboo are used which are also considered more eco-friendly than petroleum or plastic-based fibres. Natural cotton may not be too expensive than any synthetic item however organic materials can be costlier.
Now if you want to look at manufacturing point of view then eco friendly items will be those which produce the least impact on the environment during their manufacturing process. Like some materials are processed in such a way that does not pollute any water and neither do they emit any harmful gasses to the environment.
The assembly of the product also needs to be considered as certain fire-retardant chemicals and adhesives can create air pollution. There are eco-friendly adhesives or beds without any adhesive also available.
Final consideration is about transportation of these items. As these are bulky items and hence their shipping and transportations may also add carbon footprint. There are few companies that ship their mattresses in compact packaging which significantly reduces fuel consumption for transportation.
Step 3: Now decide what is your priority
After you have prepared your own checklist for your mattress and also learned about various options that are available to you from the above step, now you can decide what you must look for while shopping for a mattress.
You must tick those, which are your absolute requirements, and then next those items that you will prefer to have. The things that you do not want at any cost may also be highlighted. After doing that you must search for a mattress that meets your comfort and other eco-friendly goals.
Step 4 - Shop smartly to get best value of your money
It is quite possible that you may not get eco-friendly mattresses as per your option from any retail shop or any neighbourhood departmental stores. Particularly they may not be of your affordable budget range.
Here, with your internet search for your desired item, you can get a few sources that you can compare by looking at their various features. You can compare the offers of different suppliers and find the one that is offering you a better deal.
You can also ask many questions to the suppliers regarding your green options and concerns and they will be glad to provide you the necessary information about every detail about their product.
You may compare their specifications, the type of material, their sources, manufacturing process, to compare their degree of eco-friendliness. Once you are through with this exercise you can shortlist a few suppliers and then check their other terms about warranty return policies. You can also read the reviews about each of the suppliers that you have short listed. This will make your choice a bit easier.
Step 5 - Now get the best deal
You can now communicate with the salesperson of the short-listed suppliers and ask them to notify you of their offers and various discounts that they offer to promote their product. You can also ask for their promotional coupon codes so that you become eligible to receive any special discount that most of the online companies offer to their customers time to time.
Most of these online retailers often offer sales during any holiday or festive occasions to boost their sales and therefore keep an eye for that when you can get the best deal for your chosen mattress. 
Organic mattresses are certainly not very cheap, but finding an eco-friendly mattress for your bedroom at an affordable price is not so difficult.All that you need to do is follow the above steps and you will certainly be able to find a number of suppliers who can offer you a good mattress. It all depends how you set up your requirement for your mattress and how you do your research.   
What about disposing off your old mattress
After you purchase your chosen eco-friendly mattress now you need to consider how you must dispose of your old mattress. You should make sure that your disposal of your old mattress should also be eco-friendly. Usually these old mattresses may occupy lots of space at your premise, if you do not dispose of them.
Try to find out if there is any local recycling facility available who accepts such old mattresses. The next thing that you must try to find is an organization that accepts such mattresses on donation. This will help a needy person who can use your mattress.