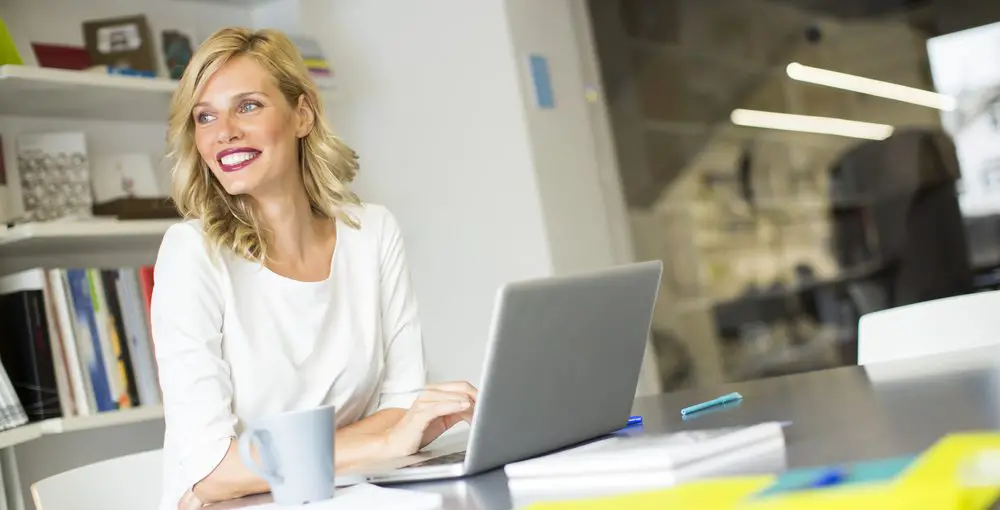 How to Create an Efficient Work-From-Home Office
With more individuals than ever moving to a work-from-home position, people are scrambling to find cost-effective yet efficient workspaces in their homes. You may wonder how to create an office space even if you don't have a dedicated office room and devise ways to maintain the work-life balance we all crave. 
Transitioning to a work-from-home position has perks that you would not think of initially. You can add tax write-offs for phone bills, electricity and gas, and other items such as office supplies.
Do not forget to reach out to your insurance adjuster. They may be able to find the cheapest homeowners insurance rates for you in your area now that your work dynamic has changed. 
Working From Home: Now what?
The pandemic shifted many workers to their own home offices vs. working in the traditional office setting where everything is provided. Chances are, your company will provide you with the basics: computer, work phone if applicable, mouse and keyboard. But what about a desk? What about actual designated office space in your home?
Your employer will not put an extension on your house to provide extra space. Your employer does not legally have to provide you with any equipment or supplies if your job is from home. So what do you do if you do not have an extra room just waiting to be used as an office? 
To form a healthy work-life balance, you must create a workspace where you can shut the door. If you don't have an entry to this space, create a system in which you have clear boundaries of when your workday is finished. If you get paid to work from 8 a.m. to 5 p.m., make it a priority to only enter your workspace during those hours of the day. 
Setting strict boundaries between work and home will allow you and your family to stick to the rules you have put in place.
Creating a Productive Workspace
Generally, people who work from home are more productive than those who work in an office setting. The increase in productivity stems from the idea that you can create an environment that suits your needs, allowing for fewer distractions and more focused energy on the work task at hand. 
Finding the quietest spot in the house or a space that does not double up as a play space or living room will be best for you if you get distracted quickly. If you find yourself unable to block out the background noise, try moving to a room with a door you can shut. Moving from an office to your home allows for more personalization of your space. 
Be mindful of your habits. If you tend to lay loose ends on your desk throughout the day, or perhaps after working hours, you'll want to make a habit of decluttering your desk often.
Keep some sticky notes and other items that you frequently use in grabbing distance on your desk. All other items would be most helpful in a desk drawer or filing cabinet out of the way. For most people, having a clear space to work with physically allows for your brain to clear itself out as well. 
Cleaning up the areas surrounding your desk and even doing the dishes may seem unimportant tasks to complete when working productively. However, waking up to a clean space sets the mood for the entire workday. Your mind is more likely to focus if you are not distracted by the chores that need to be done around your house. 
Your Surroundings Matter
Working from home forces you to become much more disciplined. You will be tempted to shut the computer down on sunny days and enjoy the weather. However, unless you have the
flexibility to abruptly shift your schedule around or get endless paid time off, you may feel your day is dragging on forever. 
Adding plant life to your space should vamp up the atmosphere. Try sticking with plants that are easy to maintain and don't require a particular ecosystem to survive.
 A floor or desk plant can provide a beautiful change of scenery when your eyes and mind need a break from looking at your computer screen for countless hours. 
Essential oils not only smell good, but they can provide your workspace with a different energy than the rest of your house, further creating the boundaries of workspace and home space. Defusing rosemary can help you concentrate. Peppermint helps with energy, while adding sweet orange to the lineup can help you calm your nerves. 
Tackling Tasks
Your new work environment also brings along distractions that you would not find yourself having in a typical office setting. Prioritizing your to-do list can help you learn how to stay on track to be as productive as possible. 
Spend some time each morning writing your desired to-do list for the day. After your list is written, you will want to break that list further down into smaller sections. Put a symbol next to or highlight the tasks that absolutely need to be completed. Prioritize the items on your list that are most important and get them done before moving on to the less essential items. 
Checking off tasks from your to-do list may even spark some additional productivity time that you did not think you had. 
Breaks may be hard to take at home as well. It is easy to sit at your desk and scroll aimlessly through social media as a break. But your brain could benefit from an actual break. If the weather is nice enough to enjoy and you live in a safe state for pedestrians, try going for a walk around your neighborhood. 
Self-development is a never-ending process. Instead of looking at Instagram, try looking at Pinterest for some needed inspiration. You could pick up a self-help book or a book about the industry in which you work. Whatever you decide to accomplish on your break is ultimately up to you. Just make sure you are sprinkling breaks into your schedule during work hours. 
Ultimately, working from home is what you make of it. As long as you provide yourself with some structure, you are bound to enjoy this new change you are experiencing. 
Remember to create a space where you can focus solely on work. A place where you can shut down your computer after hours and walk away from that area to enjoy the evening with your family. 
Kalyn Johnson writes and researches for the insurance comparison site, USInsuranceAgents.com. With over four years of work-from-home experience, Kalyn understands the importance of a healthy work-life balance.