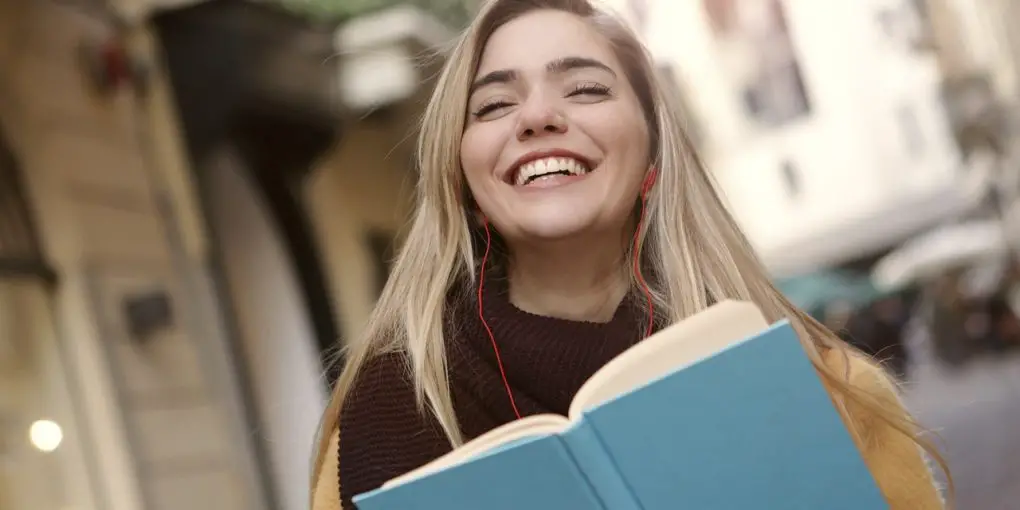 4 Healthy Ways To Cope When Your Child Heads Off To College
Disclaimer: There are affiliate links in this post. At no cost to you, I get commissions for purchases made through links in this post.
Raising children is a whirlwind of milestone after milestone—one second, you're recording your baby's first steps, then you're watching your kid walk across a stage to get their diploma as a high school graduate. Right after that is something a lot of parents are dreading: college.
Of course, you can't deny that pride for having your kid get accepted into the university they've always dreamed of studying in—or even for gaining that initiative to apply for community college.
But that doesn't stop the anxiety from lingering at the back of your mind.
Is It Normal To Feel This Way
The plethora of emotions you're probably feeling is one of the many symptoms of a syndrome that many parents go through when seeing their child leave for college: the empty nest syndrome.
After all, since you've been living with your child from the day they were born or adopted, it's only natural for you to be all torn up once they have to 'leave the nest'—especially if you're the type of parent that's completely hands-on in raising them.
How To Cope
However, try as you might to come to terms with your feelings, it's still hard to face the future knowing your child will eventually leave your home. It can be hard to cope with, but there are ways that might help. Here are some of them:
Treasure Every Moment
The more days crawl by, the closer you get to that dreaded date your child leaves for college. Instead of dwelling on that foreboding thought, why not spend it with your kid since they're about to leave?
Hang out with them if they're not busy with something else; the last thing you want to do is hover around them at every chance you get. Take them to that park where you usually play with them when they're younger. Reminisce over the knick-knacks they've collected over the years. Puzzle together on how to donate toys and which one they should give away.
Remember: You don't need to spend every second with them being the 'cool parent.' Sit them down and discuss what their plans are once they get into the campus. Of course, not everyone has a well-thought-out plan, and many kids have the mentality of 'fake it 'til you make it.'
Allow them this opportunity to breathe their anxieties to someone they trust; that's where you come in. Your child will need their parent now more than ever because they're going to have a tough time adjusting to a new environment. And although you're probably just as apprehensive as them—maybe even more—be confident for their sake. Knowing their parent trusts their decisions should be enough to give them a pep in their step to take college head-on.
Accept Your Child's Growing Up
It must be surreal for you to have your child be the same height as you now, when before you can quickly settle them on your hip. But it's one of life's inevitable changes that you're expected to swallow. 
That's why, as soon as you accompany them over to the place they're staying at, let them handle 'the adult work.' Signing papers, getting to know new roommates—give them the floor to assert their capabilities because they're no longer the same child who needs to hold your hand. 
Despite that fact, it doesn't mean they won't need you forever. Adult or not, you're still their parent. Sure, you might not catch up as much as you'd like, but simply knowing they have you to talk to is enough for a busy college student.
Talk It Out
As a parent, there's one thing you should remember: you are not the only one with kids. Other parental figures can relate to whatever you feel when your kid leaves. Therefore, you must come to them as a shoulder you can cry on, instead of checking on your kid every hour to cope. 
Not only do you have other parents, but you also have the rest of your family to fall back on. If you have a partner, open up to them about your worries since you get your support from them. If you have younger kids left in your care, enjoy the time you have together now that you've realized just how fast time can fly.
Try New Things
Being a full-time parent means giving most of your time to your family with left for you. Since you're making an effort to get over these complicated feelings, what better time to try something new than now? 
Maybe you've always wanted to have a garden, but having children running around would've ruined it before? Or perhaps you and your partner can go out to a couple's retreat for some well-deserved time together to somewhere different? Just do something you hadn't done before when your life used to revolve around your kid! 
Of course, it should go without saying that that's no excuse to be reckless and impulsive. Make sure these new ideas are within your limits to be an enjoyable experience all around.
A New Adventure
Watching your child start to build a life of their own might make you think you're getting left behind. However, it would be best if you remember that your life doesn't revolve around your child. You were a person first before you became a parent, so take this opportunity of your kid going somewhere as a time for you to breathe instead of getting yourself all worked up over them leaving.