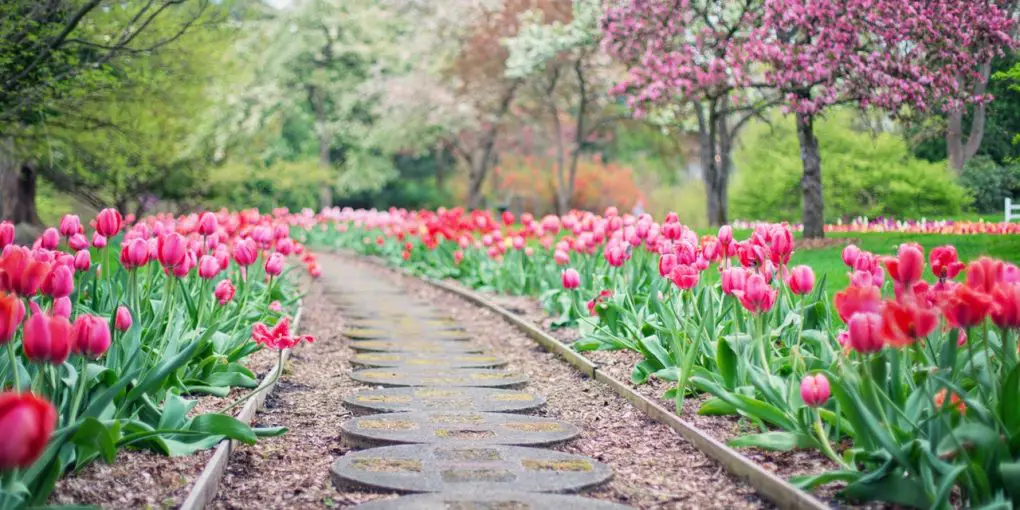 5 Reasons Why Having a Garden is Necessary
Gardening is a very healthy and fun habit, and of course, it has a lot of amazing advantages. These days very few people actually plant gardens in their backyard or near their home, and believe me they are missing out. Due to our busy lives and the easily available foods in the market, very few people consider gardens to be important. But you can't get the kind of fresh food you'll get from your garden, at the supermarkets. So today, we'll talk about the importance of 
home gardens
. By the end of this article, you will be convinced that you should plant a garden in your home.  
A home garden can enhance the overall health of your family
One of the major benefits of planting a home garden with a lot of amazing and organic fruits and vegetables is that you get a constant supply of healthy foods. Fresh fruits and vegetables have more nutrients than the store-bought fruit that has been treated by many pesticides. 
If healthy fruits and vegetables are readily and easily available at home, your eating habits can also be improved. A recent study by the journal of American diabetic association shows that the number of fruit that children eat, was more than doubled after the plantation of home gardens. Make sure that you keep your garden organic and limit the use of pesticides as long as possible if you want an organic product. 
Still of your garden is under attack by some pests like ants, aphids, mites or any other pest you should look for some natural ways to get rid of them, instead of using pesticides that are filled with dangerous chemicals. If you have any sort of a pest problem visit pestwiki.com, which is an amazing website that has all the information you will need to get rid of a pest infestation in your garden 
A home garden can help you save on grocery bills
It's quite simple if you are growing fruits and veggies in your garden you won't have to get the same stuff from the market. You can get a fair share of super healthy and organic food from a garden for a lower price than the market. In this way, a home garden can help you save a considerable amount of money. Recently a study conducted by the national gardening association found that families with home gardens spend an average of seventy dollars on the maintenance of their garden, and they acquire product worth of about six hundred dollars on average. So a home garden can save you a lot of money when it comes to groceries. If you have a home garden, then your house also becomes healthier, which means fewer chances of going to the doctors. This way growing a home garden can also help you save on medical bills
A home garden can increase the value of your home
There are many factors which can determine the value of your home. An element that definitely increases your home's value is a backyard garden. Most people want to move into a house with an amazing garden. A backyard garden is like a luxury feature, and it is, in fact, one of the most affordable luxury features, that will actually save you money instead of costing you. Even if you aren't thinking of selling, a garden can add a lot of style to your home as well. You should add some beautiful and elegant sitting chairs in the backyard garden and create an oasis-like lounging area. And a garden will also reduce your carbon footprint from earth.
Apart from organic fruits and vegetables, you should also look into planting some beautiful flowering plants in your garden to add more style and color to the decor of your home. You can also pick these flowers and display them all over the home using decorative vases. This is a super effective and affordable way to add style, elegance and luxury to your home. 
A home garden provides a great means for light exercise
Exercise is also an essential lifestyle element for a healthy and long life, and home gardens provide people with a great and productive reason to exercise. Most of the time, senior people adopt the hobby of gardening, and it has given them all the necessary exercise they need. Gardening is also a very fun activity for kids, and it makes them exercise as well. The maintenance of a home garden is not a super easy job, and it can require a lot of effort, you have to water the plants regularly, keep the plants safe from diseases, prepare the soil for the plants, add compost to the soil and you have to do a lot more things that consume a lot of energy. This is why the garden keeps kids and seniors healthy by providing them with a great reason for exercise. Gardens are also quite the education opportunity for kids. Kids can learn about a lot of amazing scientific concepts like photosynthesis through plants. Many primary schools are even inculcating gardening in their syllabus. So gardening is a very healthy any informative hobby for everyone and when you plant a garden with your kids, you bond with them really well
A home garden will make your home greener and environmentally friendly
Of course, it is quite obvious that a garden will improve the environment of your home and make it look greener, but it can actually have a much greater impact on the overall environment of the earth, and it can help you reduce your carbon footprint from the earth. According to a recent estimate, to feed one average American, an equivalent of around four hundred gallons of oil is used every year. This oil accounts for all the non-renewable energy that goes into the making and deploying of pesticides, the powering of farming machinery, watering the plants, and the processing and distribution of the food. As compared to this, an amazing and useful home garden almost has no carbon footprint on the earth at all, and it can help a lot in actually keeping the environment safe by increasing the amount of oxygen in the air. 
So planting a home garden will create you less of a burden on the earth and it can also provide you with many other amazing benefits like acting as a suitable way for exercise and saving your money. A home garden will also make you and your family healthier. So why not give it a try. 
Author Bio:
Cora James is a blogger who loves to write about home improvement as well as its maintenance. She is an extrovert, believes in creativity and loves to re-model almost everything! You can read more about her posts at https://www.pestwiki.com/category/blog.