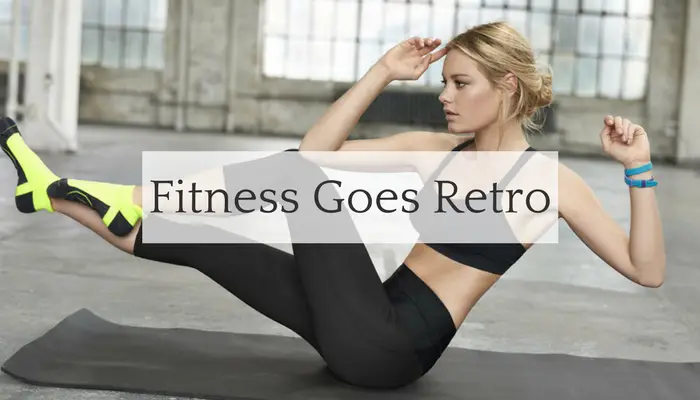 Fitness Goes Retro
Fitness is essential to our health, but sometimes the level of intensity can be off-putting to the casual onlooker. And pricey. And Lycra-y. Remember when exercise was fun? Tetherball in the back yard; riding your bike after school; hula hooping with your friends. A lot of those childhood "retro" activities can be enjoyed for fitness. Because at the end of the day, it doesn't matter the activity…just as long as you're active!
And when it comes to working out and maintaining your health, it's important to have fun. These retro exercises will put a bit of fun back into your regular workout routines. You don't have to go buy the toweling headband or the high-cut leotard, and no need to perm your hair or get a crazy orange spray tan either; we just want you to put a smile on your face when you're getting fit! To help you in this quest, we've put together a list of our favorite retro fitness activities for you to enjoy…let's get physical!
ROLLER SKATING
From the new roller derby revival sweeping the country to just plain old recreational roller skating, there's a workout to be had on these retro wheels. For diehard skaters, if you can reach speeds of 10 mph or more, you'll get an aerobic workout comparable to running. And even if you're not a speed racer, it's a great low-impact workout if you suffer from joint/muscle pain (provided you don't fall, of course).
Even a nice slow skate will get your heart rate going, and you'll be using a whole mess of muscles! You can choose from old-fashioned "quad" skates and get your Olivia Newton John on, or you can zoom into the '90s with inline skates and really get your speed up. Whatever skates you choose, don't forget the helmet and pads; the thing they don't show you in Xanadu is that it's a long way down when you fall. The good news: you can burn up to 350 calories from an hour of moderate skating!
Lace up at Roller King in Roseville (rollerkingroseville.com).
BOWLING
Not just for dads anymore, folks. Blame Jeff "The Dude" Lebowski for the revival, but even when it wasn't "cool," bowling has always been fun. Families, couples, friends…it's social and entertaining, and while you might only burn 50 calories in a game, you'll hone your coordination, agility and mental acuity. It seems a heck of a lot easier to hit those pins when you're watching, but once you're out there you'll find that it's a lot easier to hit the gutter! One of the biggest and most underrated health benefits of bowling is the social aspect – the friendships formed within a casual group or a more serious bowling league can last a lifetime, and for adults and seniors it's a wonderful way to embark on a new phase of life. Call it "holistic fitness" – mind, body and soul!
Throw a strike at Folsom Lake Bowl (folsomlakebowl.com) or at Strikes (strikesbowling.com).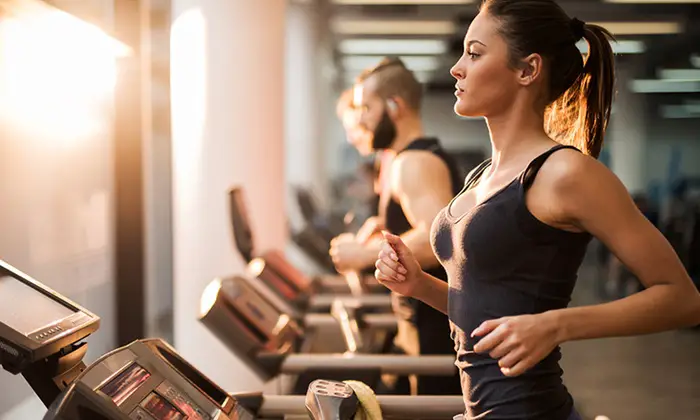 Source: groupon.com
BADMINTON
When played as nature intended and not as a backyard gigglefest, badminton is actually the world's fastest racket sport. According to the International Badminton Federation (IBF), the fastest badminton smash was 206 mph. (For comparison, Andy Roddick's fastest serve in tennis is 155 mph.) You could get an actual workout from playing! Badminton is also a great option for tennis enthusiasts to maintain their fitness through the winter months, without quite as much wear on the joints since the shuttle and racquet are so lightweight. Badminton's also an ideal starter sport for children. Pro-tip: try playing inside with a good feather shuttle. You'll be working up a sweat in no time.
Say, "hello, birdie!" by checking out the offerings at your local parks and recreation departments. Click here for a list of phone numbers and Web addresses of your local parks and recreation departments.
TETHERBALL
You probably haven't played this since elementary school, but tetherball is a fun, nostalgic and, best of all, inexpensive way to get a good full body workout in the privacy of your own back yard. Think of it as a game of volleyball, but with a much-increased potential for (good-hearted) physical harm, and dig deep for an intense battle of wits. You'll increase your hand-eye coordination, too! Whether you play it alone, or with a friend or family member, you'll find that you can dial up the sweat if you dial up the intensity. Have a bash!
Pick up your equipment at your local Big 5 Sporting Goods (big5sportinggoods.com) or at Sports Authority (sportsauthority.com).
JAZZERCIZE
Maybe you're old enough to remember all those crazy vinyl Jazzercise workout albums, the headbands, the Lycra…lots and lots of Lycra. Well, it never went away, and is enjoying a remarkable boom in suburbs across the country. And this isn't just an ironic hipster trend: suburban moms have been on the Jazzercise kick for years! For those who don't remember Jazzercise, or perhaps blocked it out, it's a combination of jazz dance, resistance training, Pilates, yoga and kickboxing, and according to the official Jazzercise Web site, it burns up to 600 calories in one fun and powerfully effective 60-minute total body workout. That's Zumba-levels, ladies! And heck, with Dancing With The Stars cutie Cheryl Burke as their new spokesperson, how could you resist?
Dance yourself fit at Hawkins School of Performing Arts (hawkinsschool.com), Center Stage Dance Academy (csda.info) and Roseville Dance (rosevilledancing.com).
BALLET (BARRE)
You won't have to wear the tutu, and you won't have to suffer through an emotional breakdown a 'la Black Swan, but you will need a good pointe. (Terrible ballet joke.) Ballet has always been known for its training intensity, and now modern fitness enthusiasts are looking to ballet for new and exciting ways to keep fit. Workouts like barre Pilates or The Dailey Method take barre work and combine it with an intense workout to increase flexibility…with the added bonus of being open to comers of all ages. Depending on the workout that you choose, you can burn up to 400 calories, plus barre workouts are also beneficial for those looking to tone.
Get longer and leaner at The Dailey Method (thedaileymethod.com/roseville.html).
STEP AEROBICS
Maybe you're one of those lucky women who kept their step when the step aerobics phase died out in the '90s. Well, good news, you can pull it out again! You can thank '80s nostalgia for bringing it back, but now that there's a slight "retro" vibe to it – it's a little more fun, it's a little more relaxed and a little less like marching class. You can still find plenty of workout DVDs for use in the privacy of your own home, but you'll find gyms all over are offering step aerobics classes again, along with all of their regular programs. The amount of calories burned in a step aerobics class varies widely, from 400 to up to 2,000 (depending on the intensity of the workout), but there's a class to suit every body type and age group.
Step up at Spare Time Clubs (sparetimeclubs.com) and California Family Fitness (californiafamilyfitness.com).
HULA HOOPING
Remember when hula hoops were IT? I had a chocolate-scented hula hoop when I was a kid, and it was my most prized possession. Eventually hooping gave way to throwing it at pets and using it to catch my little brother, and the fitness aspects escaped me. But hula hooping is making a resurgence! No joke. Now it's a low-impact, high-energy workout that according to hula hooping Web sites will burn 400-600 calories an hour. And an added side benefit, much like belly dancing, you'll discover hips you didn't even know you had! Gone are the days of wooden hoops, or hollow plastic hoops full of noisy bearings: now you can get yourself an adult, weighted hoop that's designed to give you the maximum workout. What'll they think of next?
Learn about the hot new group fitness trend, Hoopnotica, and where to do it locally at hoopnotica.com.
BIKING, RETRO-STYLE
Not into Lycra or bouncing down rocky trails? The old-fashioned bike ride is going strong thanks to the revival of cruiser bicycles, now built for more comfort than you remember as a kid – all the health benefits of cycling with the comfort of a padded seat. Choose from classic cruisers, like the Schwinn beach cruisers of yore, to hybrid bikes and comfort bikes, which combine the stylistic attractions of a cruiser with additional mod-cons like handle brakes, multi-speed gears, mountain-bike tires, shocks and lightweight frames. Cruising with more speed? Opt for an aluminum frame.
Find your perfect bike at Bicycles Plus (onlinecycling.com), and then wheel around on one our many paved bike trails. Visit theamericanriver.com/recreation/bicycling-mountain-biking.php for some great local resources.
GOOD OLE WALKING
Nope, you don't need a treadmill. Nope, you don't need to speed-walk. Anywhere between 30 and 60 minutes of walking three to five times a week can aid your physical fitness, general health and even help grease the wheels of weight loss if you wish to gear it that way. All you need is a pair of proper – but comfortable – walking shoes and a nice neighborhood for sightseeing. Take a friend, the dog, a spouse or some music. Bring some weights if you're really looking to go all out. All you need to do is maintain a steady pace, get your heart rate going for at least 30 minutes and let your body do the rest! Add an incline to your route for an extra workout, or just go for the scenery. The best part: it won't cost a thing!