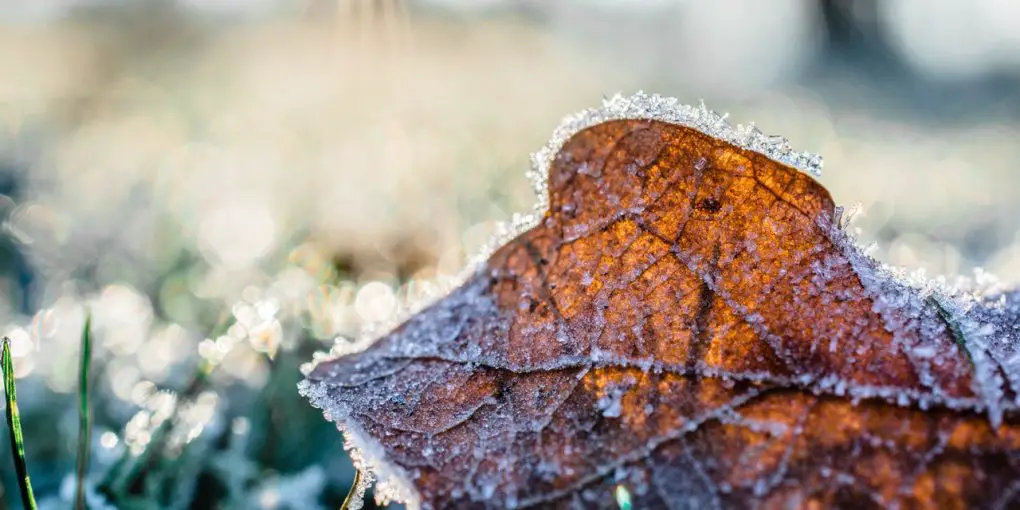 Transform Your Garden for the Winter
Many people associate winter with dead, barren land and resign themselves to not using their garden in the colder months. But this shouldn't be the case! Gardens can be transformed into a brilliant space in the winter, for socialising, relaxing, and a source for visual aesthetics to be proud of. The following explains how to make the most of your garden this winter.
Use Solar Fairy Lights
These are lovely products that convert sunlight into soft glowing bulbs when the sun stops shining. Inexpensive and hardy against harsh weather, these are great for external use and really perk up a space that otherwise does not get much light. We recommend stringing these along your fence, or weaving them around tree or plant branches. These work best in higher places, so even placed upon your shed will transform the aesthetic of the space. If you can't reach high spots or don't have many options, placing them around plant pots also creates pockets of radiance which look brilliant in any setting.
Invest in a Heater and Maintain Your Outdoor Furniture
Many people have tables outside for a social space with fresh air and lots of space. But in the colder months, this seems like a removed option, and limits you to areas within the house which may be far less suited to host guests. The solution to this is investing in a garden heater and perhaps even a small marquee to shield you from the weather. These are really effective in making the space not only usable, but extremely pleasant to spend time, either by yourself, or in the company of very impressed guests. You should also make sure that any outdoor furniture you have is well cared for – keeping tables and chairs clean means it takes much less effort to prepare the space for company, and you are far more likely to use it spontaneously too. If your furniture is exposed, consider covering it for bouts of bad weather, and clean them regularly too.
Artificial Plants
These are an option for those of you without much of a green thumb but love the aesthetic of fresh healthy plants. In winter, many plants cannot survive the conditions and wither away for the season. This can make your garden appear bare and gloomy, but a couple of artificial ornaments can perk it right up. If you don't like using artificial plants, consider setting colourful and stylish windmills in the plant pots. These will stand upright in soil and offer some dynamic movement in the weather. You can get a variety of styles, from some cheap and cheerful colour, or pricier and more classy metal ornaments.
Draw Nature to Your Garden
One of the best ways to make your garden a more pleasing and lively space in the dull winter months is to attract the local wildlife. Birds and squirrels love finding homes in people's gardens, and it is fairly easy to attract them. This can be a real source of pleasure and fascination for nature lovers, and a brilliant way to use your garden in the winter. A birdbath is a classic and tasteful accessory for any garden and ensures lovely birdsong each morning.
If you don't want to splash the cash for that, bird feeders are a fantastic, inexpensive alternative that is sure to bring crowds to your garden. Set a pair of binoculars out and try your hand at bird watching – this is a really rewarding practice and brings joy and pride to your perception of your garden. You can find bird feeders at Little Peckers who supply a wide range of garden bird supplies, including bird food to stock your feeder as well as any and all accessories you could need to pursue this fantastic home improvement. The brand is known and trusted by many for their high-quality supplies that will last for years through wind or rain, and these investments can really change how you use the space.
For hedgehogs and other ground-level animals, you can place a small dish of water, as well as one filled with berries, grains or nuts. Bug hotels are also nice, cheap investments, especially for families with young children, to promote fascination and cultivate learning opportunities.
Think Outside the Box for Exterior Décor
There are a whole host of decoration possibilities beyond what you can find in your local garden centre (although that is a great place to explore for inspiration!). Placing wreaths on your fences, or dotting candles on your outdoor furniture or pathways are innovative ways to make your space more interesting. Painting fallen pine cones or stringing conkers around your fence and trees are creative and cheap ways to add personality to your garden using natural elements. Giving old and dirty plant pots a scrub and a quick lick of paint can transform them into lovely accessories.
Have an Outdoor Speaker
This is fantastic for when company is over and you are nervous your home system is inadequate. There are a broad range of speakers that are portable, weather resistant and have a long battery life which makes them a brilliant investment for social gatherings.
Repurpose Your Shed
While many of us use our sheds as a glorified tool box and spider-hotel, it really misses out on the opportunity for an extra space to use in whatever purpose you desire. Some people convert their shed into a private game room, a place for lifting weights, or a space for yoga and meditative introspection. For whatever you desire, making the most of your shed can really bring your garden into new realms of purpose.
These are great ways to get the most out of your space and utilise it in the winter months. Just because the weather may be dreary, doesn't mean you need to write off having fun with an integral aspect of your home. This also means come spring, it won't need as much work to make look good and maintain, as it won't have been neglected for a whole season.