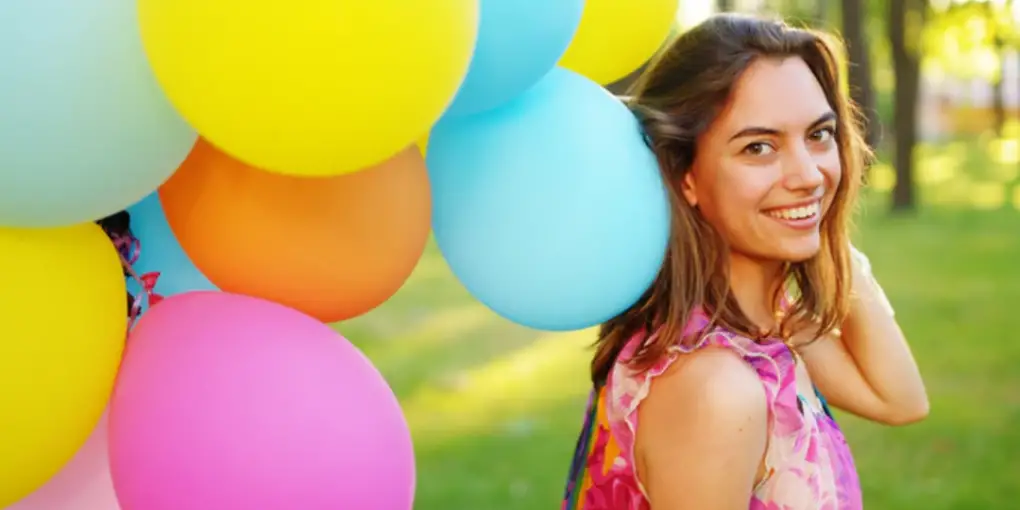 Things to Do On Your Birthday
Birthdays come once a year and your special day no matter how old you are. You can celebrate your birthday in a unique way choosing from these ideas. Spend time with your loved ones or alone doing things you love on your birthday. You can choose from these exciting tips and make your birthday memorable.
1. Take a cruise vacation
Weekend getaways might have been planned often. This birthday does something different, like take a cruise vacation. Spend it alone, with your boyfriend, or friends. A romantic and fun cruise with your beau is a memory to make and a birthday to remember.
Explore a new place on your birthday and enjoy the view of beautiful landscapes and the sea. Beach vacations or holidays in a nice, exotic location are a treat you give yourself to celebrate your birthday.
2. Camping and barbequing
Love the outdoors? Enjoy camping and barbecuing in the outdoors with friends and family. Enjoy the sight of the lush green and have a gala time chatting with friends.
A wonderful time spent in the outdoors, enjoying your favorite drinks and recipes. Outdoor games and fun are a nice way to celebrate your birthday.
3. Organize a theme party
Who are your favorite movie characters? Love Harry Potter or superhero movies? Choose any of the movie themes for your party and send out invitations in advance. Your friends and family will have time to prepare for the costume drama and have oodles of fun at the party.
Bring along some nice goodies and decorations that suit the theme. Whether you love the 80s, fantasy themes, mermaids, or any other movie, theme parties are always fun.
4. RV or a caravan drive
Drive away into oblivion and choose a random place to lay out the carpet and enjoy a good time with your friends. Drive away to new places with friends or family.
Take a day or two and choose a few random places you have never seen before. Good food, chugging pints of beer, and good conversations can make your birthday memorable.
5. Enjoy the 'Me' time
Enjoy cooking together with friends, a spa or a movie time. Chill with Netflix binging on movies and spend time all by yourself if you have to. Hit the parlor and get a new hairstyle.
Pamper yourself with facial, massages, and get a new look. A day where you can forget the daily routine and get some time out for yourself.
6. Go to a vineyard
Spend a day at a vineyard and enjoy wine tasting. A classic way to celebrate your birthday in the beautiful settings of a vineyard and tasting the best of wine and cuisine.
You can witness the process of winemaking and appreciate various flavors of wine. Pick your favorite winery and enjoy wine tasting.
7. Get adventurous
Enjoy adventure sports. Go trekking, hiking, bungee jumping, paragliding, and choose from umpteen adventurous sports that you can enjoy.
Spend a day with a lot of thrill and have a good time. Spending time with nature and doing activities that give you an adrenaline rush is one of the nicest ways to spend your birthday.
8. Spend time at the animal shelter
Animals give you unconditional love. A unique way to spend your birthday is at the animal shelter. Give some love to them and care for them. It opens up emotions within you and you will set yourself free showing your love to them and caring for them.
 You can also adopt a pet on your birthday and bring home a new companion whom you can care for and get loads of love from them.
9. Change your routine
Say no to work today and have a good time doing just about anything you want. This is your day and you can set a different routine for today.
Attend a musical event or a comedy show, and have a great time with music, delicious food and drinks. Try a different cuisine or explore newer places and have a lot of fun.
10. Donate and volunteer
Spend time at the orphanage or spend time for a cause. The feeling of giving is a wonderful feeling, something that you can pay it forward.
Do something meaningful on your birthday, like donating something or giving help to the needy. Bring smiles to random faces and have a lovely time celebrating your birthday donating.
11. Get creative
Enjoy taking pictures and binge in a photo shoot. Enjoy photography or get that paintbrush in your hand and get some creative juices flowing. Paint, draw, sketch, and create wonderful artworks.
Play with the color palette and have a great time working with colors and creative ideas. Binge on any of the DIY projects and paint your imagination on your birthday.
Conclusion
These are the wonderful ways you can spend your birthday. Unique ideas that let you have a lot of fun alone or with friends. Make your birthday memorable by choosing from these ideas to celebrate your birthday. You can also consider getting a limo at
https://www.limofind.com
to enhance your birthday experience.