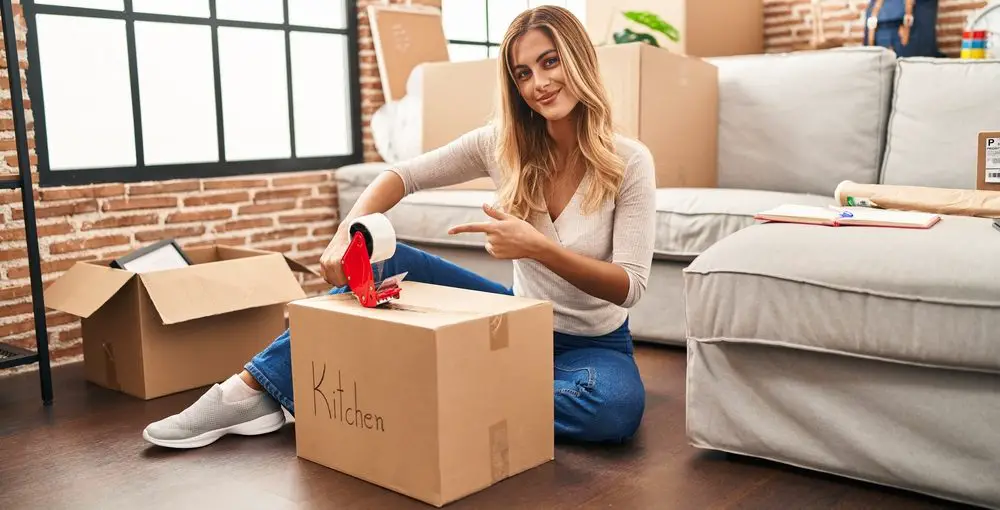 Relocating with Family? Here Are 9 Ways To Cut Your Moving Costs
If you're planning to move with your family, there are plenty of ways to cut costs. Here are 9 tips to help you save money on your next relocation. From packing your own boxes to renting a moving truck, these simple tips will help you keep more cash in your pocket. So, whether you're moving across town or across the country, be sure to follow these money-saving tips. Happy moving
1.  Consider shipping your car
Moving long distance with your family is an incredibly harrowing task, filled with many difficult decisions and considerations. One of the most important among these is determining how to move personal belongings and vehicles.
If you are willing to put in extra time and effort into arranging it, shipping your car instead of driving it when making a long distance move can be a cost-effective option. Shop around for car shipping quotes to ensure you get the best deal. This will not only save you time on the road and avoid hefty expenses such as gas but could also prevent added wear and tear on your vehicle.
As moving can already be a costly process, taking advantage of every opportunity to save money is highly beneficial. Shipping your car provides a great solution for those who plan to make a long distance move with their family.
2.  Get quotes from multiple moving companies to compare rates
Moving can be a stressful event, so it is important to explore all of your options carefully. One of the best ways to ensure that you are getting the best rate for your move is to obtain quotes from multiple moving companies.
This allows you to compare not only cost, but services offered and other considerations. Be sure to get full itemized quotes that cover packing, transport, delivery and any other required services so you have an accurate picture of what each company offers.
Taking this step will save time, money and possibly a few headaches down the road when faced with unexpected charges or poor service.
3.  Pack your own belongings instead of paying the movers to do it
One of the most important steps to take when moving is to pack up everything you own so that it can be transported safely. If you're like most people, you don't have the time or resources to hire professional movers and instead are relying on yourself to get everything done in time.
Packing up your belongings may seem like a daunting task, but doing it yourself is not only more cost effective, it's also an opportunity to save money on extra storage by carefully evaluating each item and only keeping what you really need.
Taking extra care of your own belongings will pay off in the long run, plus having the peace of mind knowing that there is no chance for something valuable being lost or broken at the hands of a third-party mover provides an invaluable sense of security.
4.  Have a garage sale or donate unwanted items before you move
As you get ready to move, it is always important to make sure that you don't bring any extra baggage with you. Having a garage sale or donating unwanted items are both great ways to declutter and reduce time and money in packing for your move.
Not only will it reduce the amount of things that have to be moved, but can also put some extra cash in your pocket. A garage sale or donation helps in the moving process, and it's also a great way to give back either by donating unused items or by providing funds that can benefit the local community. So, get out there and explore the options you have when prepping for your move!
5.  Make a list of all the things you need to pack and plan ahead for your move
Moving from one house to another is a stressful process, but it doesn't have to be if you plan ahead. Start by making a detailed list of what items you will need to pack and transport for your move.
First, make sure that any fragile items you own are packed carefully in bubble wrap and labeled correctly.
Also be sure to pack your cleaning supplies, since you'll want to clean out your old place before leaving.
Additionally, don't forget about bedding, toiletries, tools, electronics remotes and supplies like scissors or packing tape; all these things can slip easily into the back of your mind as the day approaches.
Lastly, don't forget the snacks!
Making a proactive list of all these items (and gathering them together) will make life easier when it's time to move.
6.  Don't forget to budget for things like food and gas during your move
Moving homes can be a stressful experience, but also an exciting time as you embrace new opportunities and adventures. In order to make sure you are able to enjoy the process stress-free, it's important not to forget the basics when moving such as budgeting for food and gas.
Both of these variable costs can add up over the days that you move, so it's vital to ensure that those expenses are kept in mind and considered part of your moving budget.
Planning ahead in this regard will leave you feeling much better knowing that all aspects of your move were taken care of – both mentally and financially.
7.  Travel light – declutter before you move
Moving is expensive, and there are many ways to help cut costs. One of the best ways to save money when moving is to declutter before you start packing.
Decluttering can help reduce the number of items you have to move, which means less time spent packing, fewer boxes or containers in which to pack them, and in some cases can even lead to lower moving truck rental fees.
Additionally, getting rid of superfluous items will make unpacking easier by ensuring that only needed items come out at the other end – this can save time and energy during a stressful move.
Moreover, decluttering your home prior to putting it on the market may result in faster sale times with higher offers too. So whether you're preparing for a move or needed an excuse for a good spring clean up, now's the time to go through your stuff and get rid of any unwanted items – it might just save you some money in the end!
8.  Use bubble wrap, packing peanuts, and other supplies you already have at home
Moving to a new home is often stressful and requires an immense amount of planning and supplies. However, packing materials don't have to take a huge chunk out of your moving budget – it's possible to use supplies you already have around the house, like bubble wrap and packing peanut!
You can reuse bubble wrap by collecting it when you receive packages or gently unwrap holiday gifts, and you can even recycle old newspapers and magazines for wrapping fragile items.
Packing peanuts can be reused from shipments or hunted down from local retail stores. Utilizing these everyday resources for your move will reduce costs as well as lower waste related to the move itself.
9.  Transport large items like furniture by borrowing a friend's truck or trailer
Moving day is often stressful enough, but if you need to transport large items like furniture, it can be even more of a challenge. One great way to make it easier is to borrow a truck or trailer from a friend or family member.
Look for someone who has the right size of truck or trailer – one that is long enough and wide enough to fit everything that needs to be transported – and if you're lucky they may even be able to lend a hand unloading when you get there.
By utilizing this kind of help it can save a lot of time, energy and cost that could otherwise be involved in moving large items, so reach out and don't be afraid to ask for assistance!
Moving can be a daunting and expensive task, but it doesn't have to be. By following these simple tips, you can save yourself time and money while making the process as stress-free as possible. So what are you waiting for? Start packing!