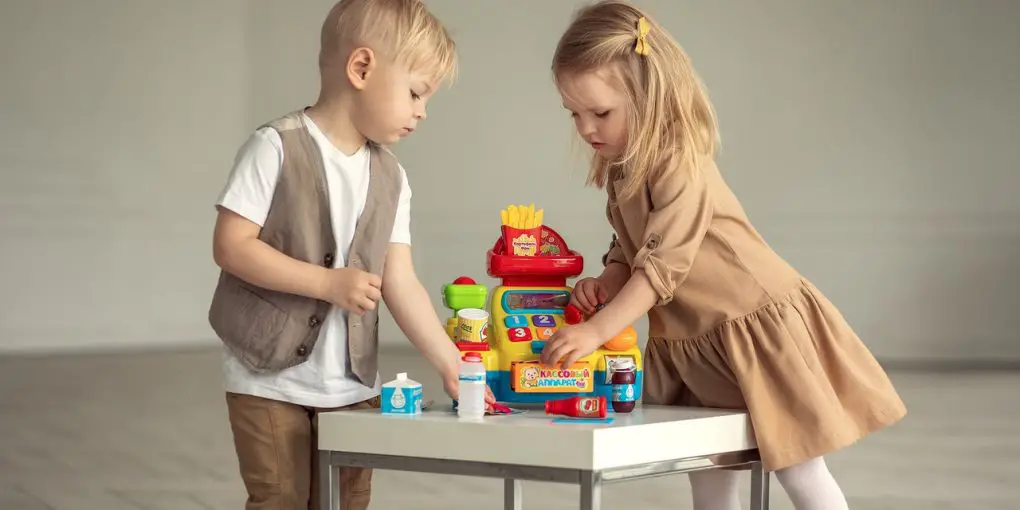 Make Learning Fun: 5 Types of Educational Toys for Your Child
Disclaimer: There are affiliate links in this post. At no cost to you, I get commissions for purchases made through links in this post.
Through toys and games, children learn about the world and what is around them. They acquire the essential abilities for later on in life at this period. Toys also affect their development by activating their physical and cerebral resources pleasantly and fascinatingly.
Educational activities and toys would aid children in learning a variety of abilities that they will need throughout their lives. Educational toys may facilitate the creation of problem-solving skills, conflict resolution, and understanding the sequence of events. It also teaches children how to share, assists in developing fundamental movement skills, and encourages creativity and imagination.
Building Toys
Children like constructing toys and building sets because they use their imaginations and develop fine motor skills.  Building toys such as magnetic tiles, enable your child to materialize their imagination. Get the best connetix magnetic tiles Australia has to offer and you'll be sure your child has a great time playing with it. Here are the following reasons why building toys can be educational:
Improves Fine and Gross Motor Skills
Children must discover how to maneuver and handle different shaped items, both large and tiny, and have the fine motor skills to put them into place when playing with construction toys—this aids in the development of motor strength and motor coordination.
Builds Mathematical Ability
As children are engaged with building toys, fundamental arithmetic concepts such as counting, addition, subtraction, and basic geometry are taught. Children may use the toys to create patterns and figures, count out all the pieces, and apply calculations to create the ideal design.
Sports Toys
Engaging in ball games with their peers, such as running, tossing, and kicking, are all tremendous outside activities for your child's physical growth. Even if your kid is alone, some toys may help them get some exercise. Here are the following reasons why sports toys can be educational:
Develops Social Skills
It's uncommon to encounter a sport in which just one person participates. As a result, if your children are given sports toys, they will be forced to play with them with fellow kids or with their families. It teaches kids how to interact effectively and interpret verbal and nonverbal signals. They will know how to relate and listen to the individuals with whom they are playing.
Teaches Discipline
Through sports toys, your kid learns discipline and sheer determination by understanding that they must practice and participate in a sport to be excellent at a sport. Additionally, it teaches children about cooperating as part of a team, setting goals, and attaining achievement, which is helpful to other areas of life at some point, such as school and employment.
Career-Oriented Toys
When it comes to determining your child's choices for a future profession, career-oriented toys are best. Children may act out their aspirations by pretending and exhibiting behavior following certain occupations. It will also be beneficial for the parents as they can now understand how to guide their children for their future.
Fosters Creativity
Children could use career-oriented toys to construct their imaginary worlds and their role in them. These toys can improve cognitive and linguistic skills. On the other hand, parents should encourage their hobbies by giving them appropriate toys to enable them.
Helps Them Choose a Career Path
From the word itself, career-oriented toys will guide them in choosing a specific profession. At an early age, they may gravitate towards certain toys inclined to a particular job. It will spark an interest and might even lead them to be in that line of work.
Technology-Driven Toys
Parent-approved digital games enjoyed in moderation may aid young children's intellectual, social, and physical development. Including computer games as part of the child's playtime helps to create a pleasant atmosphere, encourages children to use their critical thinking, and creates a healthy attitude toward learning as they are learning while having fun. Some benefits of technology-driven toys are:
Follow Instructions
In playing online games, there are specific tasks that are played in certain ways. It will help your child to read and follow instructions to reach their goals. Moreover, children who play online games may see a slight improvement in their reading abilities. It is relevant even for children who have difficulty reading.
They Can Teach Others
They can now teach their friends how to play a particular game level as they have mastered the game. It provides an opportunity to develop their communication skills and teach them to be patient with other people.
Food-Related Toys
Toys linked to food are necessary because they allow kids to identify different types of food quickly. One of the most important things a kid can learn is about color. The majority of food-related toys are accurate to the hue of the meal they are replicating. Parents may also use food toys to teach things to their children, such as the importance of eating vegetables and fruits. Here are two benefits of such toys:
Teaches Basic Skills
As a child, they will be taught the fundamental skills to succeed as an adult. Cooking is one of the essential skills that a child should learn to grow independently. It could also teach them the importance of cooking at home to save their money instead of ordering or eating out, which can be costly.
Bonding Time
Food-related toys can give a chance to bond with family members. A child can play with their parents and pretend to cook and serve for them. It can be a time worth remembering and will help strengthen a parent-child bond.
Takeaway
Playing with toys, especially educational ones, has a lot of benefits. It can be an excellent way to help children learn while having fun. So please do not be hesitant to let them play and allow them the freedom to choose a toy they want.