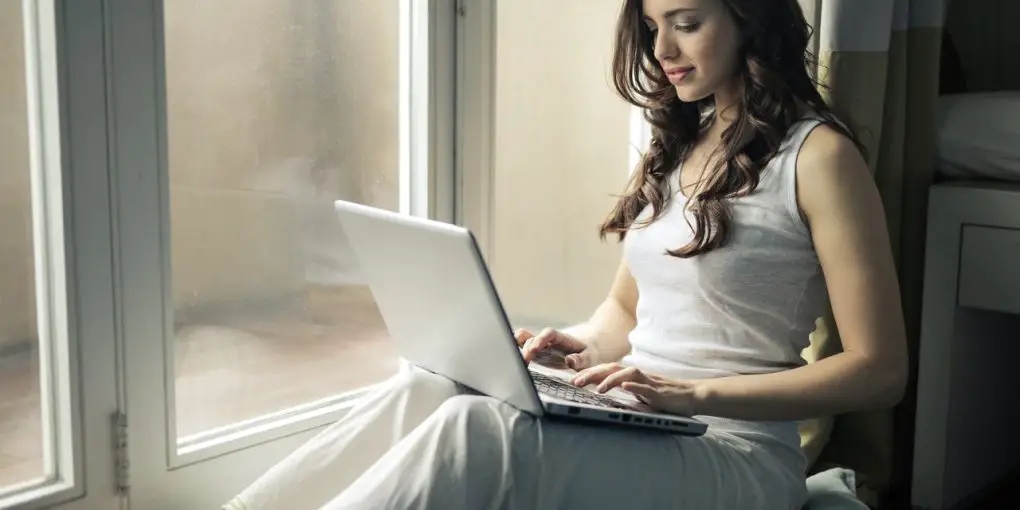 Can You Use Farrow and Ball on uPVC Windows & Doors
Disclaimer: There are affiliate links in this post. At no cost to you, I get commissions for purchases made through links in this post.
Many people decide after a little while that they want to change up the exterior of their home by updating their uPVC doors and windows. This means either replacing their front door, window frames and garage door, or it means painting all of them. Luckily, you can paint uPVC doors and window frames, and painting uPVC doors and windows is actually fairly simple. It is a great way to refresh your home aesthetics and hide the effects that adverse weather conditions and the natural elements have had on the uPVC. When it comes to painting uPVC, trying to pick the right paint can be a little stressful – if you get it wrong it is a lot of time and money wasted!
Painting uPVC doors and windows
Once you've decided to paint uPVC doors, there are a few things you have to do first. First and foremost, you'll need to research and find the right paint. Using the wrong paint to paint uPVC will result in a waste of your money and your time.
The 'right paint' for uPVC painting
Since uPVC is generally outside, the paint you use has to be able to stand up against all kinds of weather conditions. It needs to be able to withstand moisture, dryness, heat, wind – the lot. The best paint to use for this reason is solvent-based paint, as it bonds with the uPVC material on a molecular level, meaning that the finish is much more durable than any other type of paint. Using other types of paint may lead to peeling paint and an imperfect finish.
As long as you're using solvent-based paint that is designed for outside use on uPVC doors and windows, you can pretty much use whatever brand of paint you'd like. It will likely come down to cost and colour. Finding a paint in your chosen colour that is within your budget and is designed for painting uPVC doors can be a tedious task, especially when there is such a huge range of brands and colours available to choose from.
When it comes to choosing a colour, you can basically pick whatever colour for your uPVC front door and window frames that you'd like. Specific brands may not stock every colour, for example, the range of Farrow and Ball colours may be much wider than that stocked by Dulux, but across all of the top brands, you'll have a great range of colour choices to pick from. You can also decide whether you want all of your uPVC to match or if you'd rather have an anthracite grey door and black window frames. It's all up to you!
If you want to make your window sills look a little better check out these perfectly styled window sills.
How to paint uPVC doors and windows
There are 2 stages to painting uPVC. The first step is preparation; this is crucial for a good finish. Without the correct preparation, your uPVC door will look unsightly with bumpy paint, and uneven coats and it will not last very long at all. To prevent this and get a more luxurious looking window always ensure you've prepped fully prior to painting uPVC.
How to prepare your uPVC doors for painting
Find replacement silicone for your uPVC windows and doors that is a colour match or a complimentary colour to the paint you intend to use for your uPVC. You will likely be replacing the silicone after painting your uPVC.
Dust and clean your uPVC, removing dust and debris that has found its way onto your door and windows. Use hot soapy water to clean away any more ingrained dirt, ensuring that your uPVC door is completely clean.
Using masking tape and masking paper, cover the glass and brickwork around your uPVC completely. This prevents you from getting any paint on your uPVC windows or walls when you are working, keeping the exterior of your home looking sleek and stylish rather than messy. Getting uPVC paint off of glass is no easy task.
Find a good uPVC primer – like Zinsser Bullseye 1-2-3 Primer, and apply a couple of coats to the surface of the plastic. Primer will help the paints stick to your uPVC and improve the overall quality of the finish.
How to paint uPVC doors and uPVC windows
Now that you have finished with the prep, you can get on with painting your uPVC front door, window frames and garage doors. You can either paint your uPVC using a paintbrush or you can spray paint uPVC. Spray paint is recommended, as it reduces the chance of leaving brush marks on your uPVC. If you're not familiar with spray paint, it may be wise to hire a team that offers uPVC painting services.
When painting your uPVC using a brush, you should ensure that you're wearing clothes you do not mind getting ruined and a safety mask. This prevents any dangerous particulates from entering your system. Using your paintbrush, make long strokes in one direction – this will help to avoid brush marks on your uPVC.
If you're spray painting uPVC, you should also be wearing goggles to prevent any splashes of paint from getting in your eyes. Whilst spray painting uPVC doors and uPVC windows, you will need to take breaks to let the paint dry before you return for another coat.
Regardless of which way you decide to paint uPVC, you will likely need multiple coats of paint. Especially if you're covering a colour like brown or dark grey. If you're going from white uPVC to anthracite grey or something similar, this is less of an issue, but it is still recommended to do at least two or three coats.
What are the best uPVC paints?
The short answer to whether you can use Farrow and Ball when you are painting uPVC is yes. The brand does offer exterior paints in a range of colours and finishes, from matt to gloss and even some satin finishes. However, the brand is not in the top uPVC paint brand recommendations. If you want to create a really perfect look for your house, using a top-tier primer and one of these brands of uPVC paint will get you most of the way there.
The top uPVC paints:
Zinsser Allcoat Exterior
Rust-Oleum Combicolour Multi-Surface
Bedec Multi-Surface
Dulux Weathershield Multipurpose
Technispray Kolorbond Aquatek
Kolorbond Original
Bradite One Can
According to reviews, these are the best paint brands for your uPVC paint job. All of these paints are designed specifically for uPVC doors and uPVC windows, and so are much more likely to give you a perfect finish and will last longer than other paint brands, especially when paired with a good primer. Many of them also have a good range of colour options available for your front door and window frames.