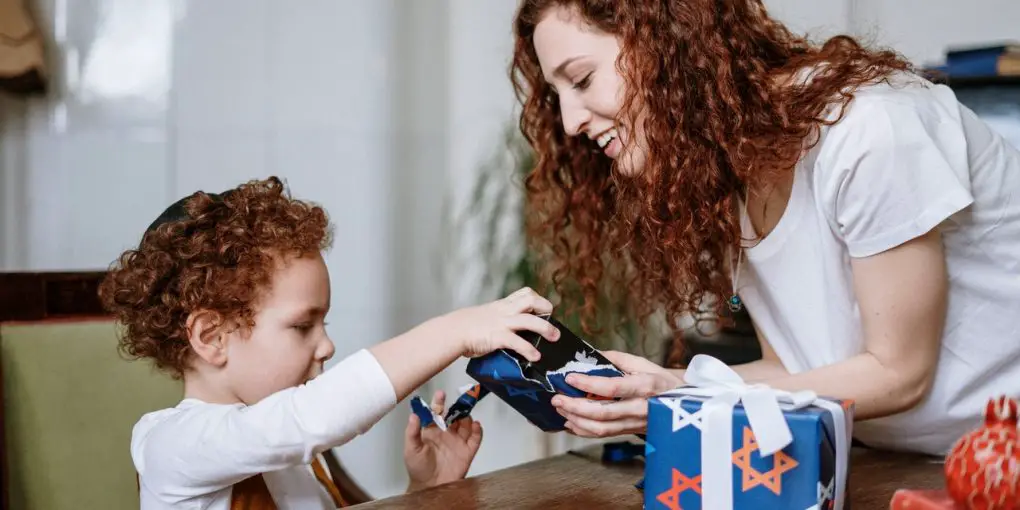 Best Gift Ideas for Your Parents and Grandparents
Our elders take care of us during our childhood and into adulthood. Parents give all of their best love and care to their children, and grandparents try to impart advice and guidance. When we have finally matured into self-sufficient adults, we feel we want to repay the people who helped get us there. 
Gifts are symbolic of what a person means to us and how much we want to share our affection with the person we are giving to. But how do you decide what to give your parents and family members during these special times of the year? 
We'll discuss some of the best ideas for gift giving and how to conclude what is best for each unique person in your life. 
Cars and Insurance Presents
Buying a fancy car for your loved ones lets them know you are thinking about rewarding them for their hard work in a big way. Vehicles are status symbols, and they are enjoyed by just about everyone at any age. (Not everyone has the money to afford this gift. Do not go out of your means to buy something you simply cannot at this time.)
It's not always realistic to drive a sports car around town, so you should also think about buying an insurance policy for your grandpa if he doesn't think he'll be driving your gift very often. Auto storage insurance is very affordable and recommended for anyone who doesn't drive their car for months at a time. 
You should also take extra precautions when storing your car for your parents or grandparents because it poses less of a risk to the insurance company, and they know there isn't a great chance that they will need to pay a claim you file. 
Find garage space, rent out a storage garage, or a similar structure to tuck your sports car away from the dangers of random drivers. Parking a gift on the street corner is too risky and will likely result in someone accidentally or intentionally crashing or vandalizing the vehicle.
A Trip Back Home
Going on a vacation is about more than just getting away. Deciding where to take your parents or grandparents is the most important decision you make when buying tickets for a trip out of town. 
Do they enjoy being around nature? Maybe bring them to the Smoky Mountains in Tennessee and North Carolina. If they want some sun and commercialism, maybe Disneyland. But you know what is even better than these options? Bringing your loved ones back home to the place they grew up in. 
So many parents move their families across the country or even the world, leaving behind nostalgic memories of adventures in the past. As people get older, they long for those times when they were young. Going to their hometown and visiting old friends is a way to reconnect, especially during the holiday season. 
Deeply Personal Mementos or Symbols
If you want to do something just as personal as the trip back home but don't have much money to afford a vacation, downsize and pick out something small that has tremendous meaning to your loved ones. 
If you have a grandparent who struggled with their sexuality for all of their life and recently came out to you and the family, buy a pride flag and hang it in a place they choose. This shows your heartfelt approval of who they are and their courage to overcome the stigma of homophobia and bigotry throughout their life.
Perhaps your mom just went back to school to become a doctor or a nurse in her middle age. Think about buying a personalized medical coat or a customized plaque to put her degree in once it has been earned. 
These types of gifts hardly cost anything, yet they show your parents and grandparents that you see them as developing people who still have so much to give to the world after years of raising a family. 
Dining, Food, and Dessert
Who doesn't love a great meal among family and friends? Food brings everyone together. It's there for us on our birthdays, graduations, and celebrations. It's also there for us when we mourn the death and try to move forward. 
The versatility of the dining experience makes for a convenient gift at any age and for any person. Bring your dad to his favorite Italian spot, or try out something new that you've been discussing for a while. Whatever you decide to do, this is probably the safest gift you can give to say thank you and spend some time with your parents. 
A Home Remodel
Redesigning your house is something that can be difficult for older folks to swallow. They have a lot of memories loaded into those old couch cushions and walls. Convincing them that a great new design for their living room will go a long way doesn't have to be so hard. 
Make it a family affair by purchasing the supplies for them, but also going through the remodeling process alongside them. They will probably want your input and appreciate the tips you can provide more than any money that goes toward the actual wood and furniture.
Think about their taste, but don't assume they will want everything you picture for their house. Start the remodel, but let them finish it. Don't do anything rash that they may dislike and make the gift backfire. Try to hint around and see what they might be feeling about this idea before you spend too much money. 
A remodel can be used to spruce up a boring living space or to remove hidden dangers that lurk in your home, which could include things especially dangerous to older parents with compromised immune systems, such as mold.
Trust Your Gut
You've known your parents and grandparents for all of your life. You have a pretty good idea of what makes them tick. If you feel it's time to give them a gift, for whatever reason you feel is right, just trust your gut and know your love and appreciation are usually enough. Still, chocolates are pretty sweet, right? 
Shawn Laib writes and researches for the auto insurance comparison site, AutoInsurance.org. He wants to help families see the ways that insurance works with other elements of family life and social experiences.