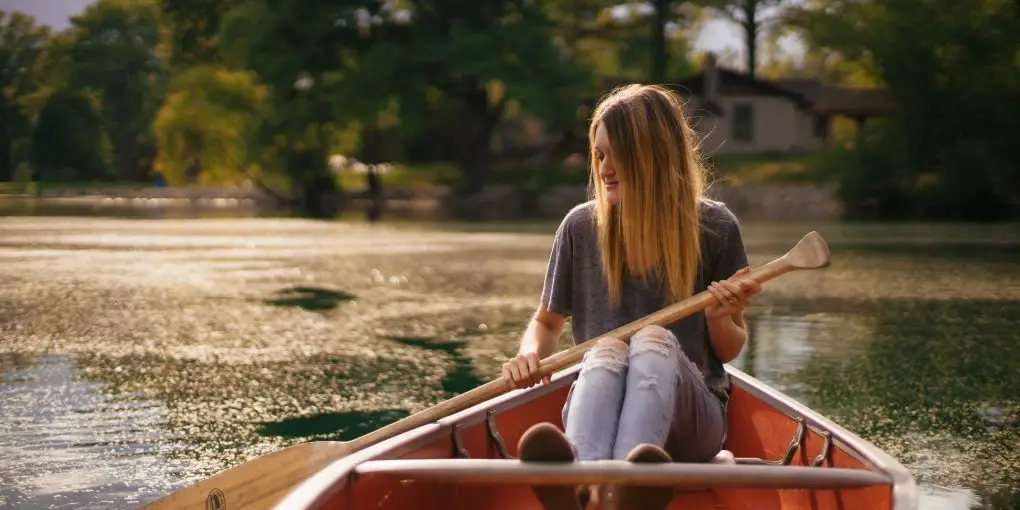 4 Tourist Spots That Make the Smoky Mountains a Must-Visit Place
Disclaimer: There are affiliate links in this post. At no cost to you, I get commissions for purchases made through links in this post.
When it comes to listing down the top tourist destinations in the United States of America, how can we leave out the Smoky Mountains? The mesmerizing mountain range and its countless tourist spots are some of the reasons why the small town of Gatlinburg is one of the country's busiest tourist destinations. From top historical sites to endless miles of hiking trails, Smoky Mountains is the ultimate destination for nature lovers, hiking enthusiasts, and travelers. There is so much to do here that travelers can't often decide on a particular itinerary and might miss out on some of the best places. But don't worry, we've gathered here a complete list of the top tourist spots in the Smoky Mountains that you shouldn't miss!
1. The Great Smoky Mountains National Park
The Smokies National Park is one of the three national parks that spill across state lines. It is one of the most popular parks in the entire country, which gets over ten million visitors each year. The park comprises countless scenic landscapes, an incredible 800 miles hiking trail, various adventure spots, and more. The Park is a forested region; thus, there are great opportunities for camping, star gazing, and even glamping. You can soak in all of nature's beauty while enjoying every luxury you can think of.
After a busy day of exploring the park's diverse flora and fauna and climbing the great peaks, it would be a relief to come back to a plush bed and hot tea on the patio. The choice for accommodation is endless when it comes to the Smokies, especially in Gatlinburg. You can even find pet friendly cabins in gatlinburg and exquisite glamping sites as well. The Park houses more than 90 historical structures, opportunities to spot over 65 species of mammals, the American Black Bear, over 80 types of reptiles, and hiking trails for every level.
2. Titanic Museum
The Titanic Museum in the Smoky Mountains is shaped like the original ship and what's outside is just the tip of the iceberg. Why do we say it is a must-visit spot? That's because where else would you find a replica of the grand staircase? As you enter the museum, you'll be presented with a boarding pass of an actual Titanic passenger and have a glimpse of what it felt like to be on the gigantic ship. Moving on, you will find various attractions, such as the live performance at the bow of the ship, a flooded stairway simulator, and over 400 actual artifacts from the original ship. These personal and private items from the ship's passengers are worth at least $4.5 million! It is truly a unique experience when natural scenes and hiking trails are all you can see around you. Along with your family, you can also have fun with interactive exhibits like shoveling coal in the boiler room, experiencing the sloping decks, and touching an iceberg.
3. Ripley's Aquarium of the Smokies
Smokies don't just cater to adults, though. If you are planning a family vacation, you should definitely know about Ripley's Aquarium. It's a place your kids would thoroughly enjoy.
Ripley's Aquarium of the Smokies features a wide variety of exotic marine life along with exclusive interactive experiences. The aquarium features many unforgettable experiences, but the underwater tunnel is undoubtedly the standout. The underwater tunnel is made of a floor-to-ceiling glass wall and is full of exquisite marine life, from sharks and tarpons to big snappers and sea turtles. You can stand there and watch in awe as these magnificent creatures come so close to you that you shudder. You can further enhance the experience by signing up for petting a penguin or for the Touch a Ray Bay. This is where you can splash around with a stingray and finally take a fantastic boat ride through the aquarium.
4. Cades Cove
A fertile yet isolated valley surrounded by the mountains, Cades Cove is one of the most beautiful attractions in the Great Smoky Mountains National Park. Cades Cove can be regarded as a land with a rich history. It was home to numerous Southern Appalachians settlers up to the 1930s. One can still see the old buildings as you enter the Cades Cove Road through its northeast corner, where the road becomes a counterclockwise, one-way loop. The 11-mile loop is one of the best places to witness the park's exotic wildlife, and you can also find your way to various campgrounds as you take a quick left-turn at the entry point. Cades Cove is a mix of natural and historical sites. It keeps the visitors' hands full with various sights such as the Missionary Baptist Church, Elijah Oliver Place, Carter Shields Cabins, Tipton Place, Abrams Falls Trailhead, Cooper Road Trail, Hyatt Lane, and more.
Conclusion
There's hardly anyone who has never heard of the Great Smoky Mountains because it is one best tourist destinations in existence. There are more than a hundred reasons you should choose this place for your next vacation. Your vacation duration may end, but the lists of activities and tourist spots might not. The Mountains have experiences and attractions for almost all types of visitors. From hiking enthusiasts and campers to nature lovers, you can practically lose yourself in the mesmerizing scenery, the iconic hiking trails, the historic sites, and the beautiful night's sky.