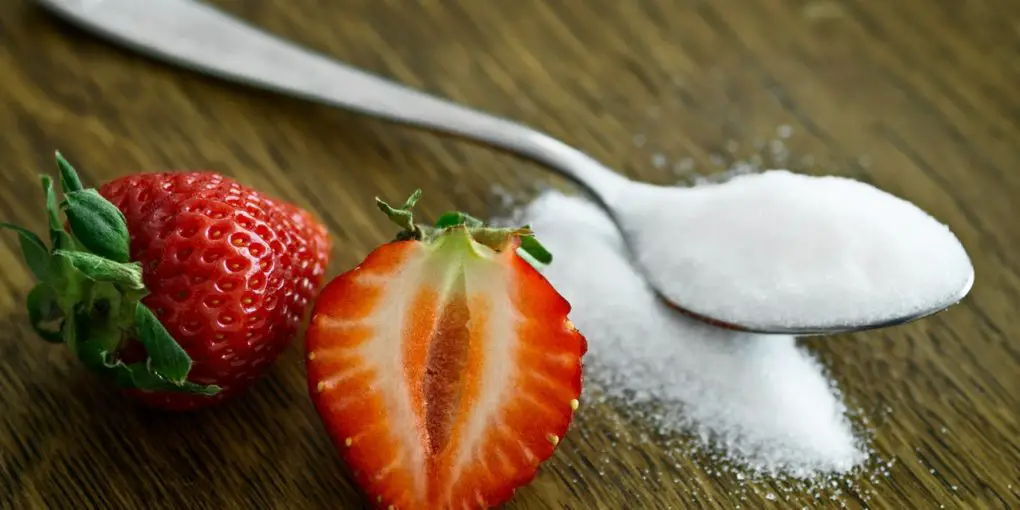 A Quarter of UK Adults Admit to Sugar Addiction: Survey
Disclaimer: There are affiliate links in this post. At no cost to you, I get commissions for purchases made through links in this post.
Almost a quarter of British adults say they are addicted to sugar and nearly one in five would like to reduce their sugar intake, but awareness of the different types of sugar is low, according to the results of a new survey on oral health. 
The Consumer Oral Health Survey, carried out on behalf of health insurance provider Simplyhealth, found that even though news headlines regularly feature the harmful effects of consuming high levels of sugar, including its links to the obesity epidemic, many people are ambivalent and continue to eat as much sugar as they want. A total of 22% of respondents said they were happy with the amount of sugar they were consuming and didn't plan to change it, while 4% said they had "lots of sugar" and would continue with a high intake.
However, some — 29% — of those polled said they were aware of the possible harms from sugar and were taking steps to monitor how much they consumed or to reduce their sugar intake, while 11% were planning to do so soon and 16% of respondents said they actively avoided eating sugar at all. A further 8% didn't think about it and had as much sugar as they liked, and 7% wanted to cut their sugar intake but weren't sure how to go about it — possibly because sugar is present in so many processed foods. 
'Cloaking' Sugar in Food Products
Dr Catherine Rutland, a dental spokesperson at Simplyhealth, said food manufacturers attempted to hide the sugar content in their products by using names that the public may not be familiar with, and that in order to help protect people's teeth and general health, labelling needed to be much clearer so that the public could make an informed choice.
"With one in five (21%) adults finding it difficult to understand the sugar content on food and drink packaging, it's clear that more needs to be done to help consumers to make informed choices," she said. 
"Food labels often disguise sugar under different names — such as sucrose, fructose, molasses, maltose and dextrose — making it difficult for many people to understand exactly what they're buying and consuming. Even with the best intentions, people may be unwittingly consuming far higher levels of sugar than they realise, and this will only fuel the sugar epidemic."
Trust in Dentists and Cheap Cosmetic Dentistry 
Other highlights from the Simplyhealth survey were that the majority of respondents (82%) regularly go to the dentist for check-ups and procedures, or at least once every two years, and that 63% of parents took their children to the dentist at least once every six months. And perhaps due to high intakes of sugar, almost a third of children have had at least one and up to five fillings, according to answers provided by their parents. 
As for what's most important to patients regarding their choice of dental clinic or when looking for a new dentist, most respondents (90%) said they would want to be confident that the surgery was hygienic and sterile and that the dentist would ensure the health of their gums and teeth. Trust in dentists was also high on respondents' minds, with 89% citing it as a reason for choosing or staying with a dentist, while others (81%) wanted value for money and 38% said they would want their dentist to offer services such as cheap cosmetic dentistry to improve their smile. 
The majority of those polled (75%) agreed that good oral health is linked to overall health and that it was, therefore, important to visit the dentist regularly and look after their teeth and gums.