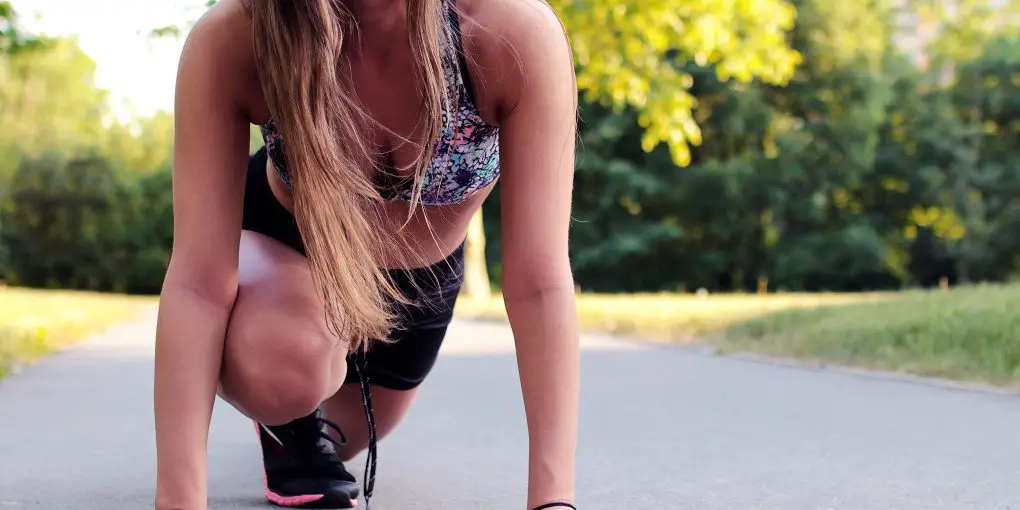 Turkey Trot Warm-up
Turkey Trot Ideas For A Fun And Memorable Thanksgiving Day
If your holiday plans include a run for the local food bank on Thanksgiving morning, be sure to warm up first. For many who participate in these seasonal events, it's easy to overlook the importance of a proper warm-up to increase heart rate, breathing rate and blood flow to the muscles, while reducing the risk of injury.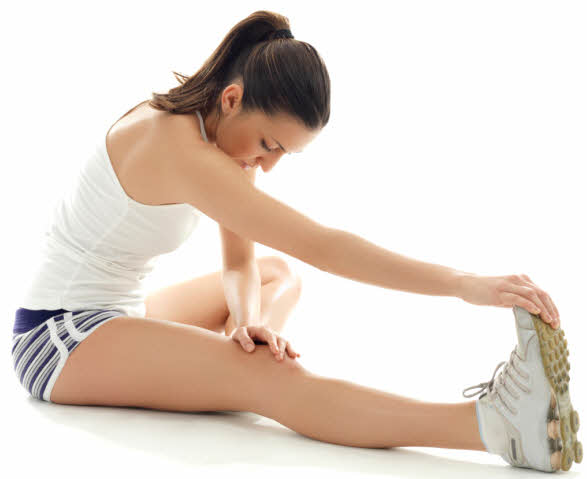 What makes a good warm-up? You should match the level of preparation to the intended effort. For instance, the faster you'll be running, the longer and more thoroughly you should warm up. Try to arrive at least one hour before the start so you can accomplish everything before the race starts—pick up your number, use the porta potty and chat with friends—then get your body ready for the race.
Basic Warm-up: Begin with easy walking or jogging. Add in a few light stretches, and then do several 100-meter strides, accelerating smoothly to race pace. The shorter the race, the longer the warm-up should be, because you'll need to hit a faster pace right from the start. Here is what many runners recommend for 5K and 10K events:
5K
WALK OR JOG: 15-30 minutes
STRIDES: 8 x 100 meters
10K
WALK OR JOG: 10-15 minutes
STRIDES: 6-8 x 100 meters
Are you looking for a great way to celebrate Thanksgiving morning and burn some calories before indulging in turkey and stuffing? Look no further than the annual Turkey Trot! Whether you're a seasoned runner or a walker looking to participate in a fun 5k or 10k, Turkey Trots are a great way to get out and celebrate with your neighbourhood. Dress up in a turkey trot costume or turkey-themed gear, and join in the excitement at the starting line. As someone who's participated in 11 Turkey Trots, I can tell you that it's an event everyone's sure to enjoy. Whether you're a participant, shirt-print winner, or just there to cheer on your friends and family, the excitement and energy of the Turkey Trot is infectious. Plus, many events enable you to make a donation to charity to help keep the event going for years to come. We'll put together some great Turkey Trot ideas to generate even more excitement, partially themed around pumpkin and harvest images, to make the event the best it can be for all ages and abilities. 
Host A Family Turkey Trot And Spice Up Your Route With These Creative Turkey-Inspired Ideas
Hosting a Family Turkey Trot is a great way to celebrate Thanksgiving break and create lasting memories with loved ones. Whether you're a seasoned runner or a first-timer, a fun Turkey Trot is an event everyone can enjoy. Spice up your route with creative turkey-inspired ideas like setting up a finish line with a turkey costume or printing out "Gobble 'til You Wobble" on your t-shirts. Consider adding a registration fee or accepting donations to raise money for a local charity, and celebrate the 10th year of your event with a festive cake. Using software to generate excitement and keep track of participants can also be a great way to make the event run smoothly. The best part? It's a fun and active way to give back to your community and help students in need. So gather your family and friends, lace up your sneakers, and sprint towards the finish line in your new Turkey Trot sweatshirt!
How To Register For A Turkey Trot Race And Costumes You Might Want To Consider
Are you ready to join the fun at a Turkey Trot race? Here's how to register for one and some costume ideas to consider. First, check the distance and make sure it's a mile or a 5k that you're comfortable with. If you're a beginner, a shorter distance may be a better choice for your first race. Next, look for registration information on the event's website and sign up early to ensure your spot. Some events may require a certain amount of donation or have a registration fee. Now, let's talk about costumes! Dressing up in a fun turkey costume can add to the excitement of the event. You might also want to consider shirts with Thanksgiving themes or hats with turkey feathers. Whether it's your first year or you're a seasoned participant, getting into the spirit of the event is a great way to make it even more fun.
Stay Up-To-Date With Our Turkey Trot Newsletter And Fundraise For A Good Cause
Stay up-to-date with the latest Turkey Trot news and fundraise for a good cause by subscribing to our newsletter! If you've participated in a Turkey Trot before, you know how exciting and fun the event can be. But it's not just about the race - it's also an opportunity to give back to your community. By donating to a local charity or fundraising for a cause, you can make a positive impact on those in need. Signing up for our Turkey Trot newsletter is a great way to stay informed about upcoming events and opportunities to get involved. And if you're new to the Turkey Trot scene, our newsletter is the perfect resource to help you plan and prepare for your first event. This time of year is all about coming together and giving back, so join us in making a difference and sign up for our newsletter today.
Also Like: 10 Delicious Thanksgiving Pie Recipes To Bundle With Your Turkey Trot Event Page
If you're hosting a Turkey Trot event, why not bundle it with some delicious Thanksgiving pie recipes on your event page? After all, what's better than a fun run followed by some sweet treats? We've put together a list of 10 delicious pie recipes that are sure to satisfy everyone's taste buds. From classic pumpkin pie to apple crumb pie, there's something for everyone to enjoy. By including these recipes on your event page, you can generate excitement and encourage participation in your Turkey Trot. Plus, it's a great way to showcase your event and make it stand out from others in your area. So, get ready to run, have fun, and indulge in some delicious pies this Thanksgiving season! Here are ten pie recipes to consider:
Classic Pumpkin Pie

Apple Pie with Streusel Topping

Pecan Pie with Bourbon Whipped Cream

Sweet Potato Pie with Marshmallow Meringue

Chocolate Cream Pie with Oreo Crust

Maple Bourbon Butternut Squash Pie

Cranberry Pear Pie with Oat Crumble Topping

Coconut Cream Pie with Toasted Coconut Flakes

Caramel Apple Pie with Salted Caramel Sauce

Mixed Berry Pie with Lemon Crumb Topping
Including these recipes on your event page can add an extra touch of warmth and coziness to your turkey trot, making it a memorable event for everyone involved.
Best Turkey Trot Ideas To Spice Up Your Event
If you're planning a turkey trot event and want to make it more exciting and memorable for participants, here are ten ideas you can consider:
Costume Contest: Encourage participants to dress up in creative, fun, or turkey-themed costumes, and award prizes for the best ones.

Kids' Run: Add a shorter distance or obstacle course for children, with prizes for participation or completion.

Charity Fundraiser: Partner with a local charity or food bank and donate a portion of the proceeds from the event to them.

Live Music: Hire a local band or DJ to provide live music and entertainment throughout the event.

Photo Booth: Set up a photo booth with props and turkey-themed backdrops to create fun memories for participants.

Food and Drink Vendors: Invite local food and drink vendors to provide refreshments and snacks for participants.

Virtual Option: Allow participants to join the event virtually, either by running on their own or by joining a live-streamed event.

Relay Race: Create a team-based relay race where participants have to pass a baton or turkey mascot from one team member to another.

Giveaways: Offer prizes and giveaways throughout the event, such as turkey dinners, running gear, or gift cards.

Social Media Challenge: Encourage participants to share photos or videos of themselves running the turkey trot on social media, using a specific hashtag, and award prizes for the best ones.
Conclusion
In conclusion, a turkey trot is a fun and festive way to celebrate Thanksgiving while getting some exercise. Incorporating creative ideas like festive costumes, music along the route, and fun challenges can make the experience even more enjoyable for participants. Whether you're a seasoned runner or just looking for a fun way to spend time with friends and family, a turkey trot is a great option. So, lace up your running shoes, put on your turkey hat, and join in on the fun this Thanksgiving!
Frequently Asked Questions (FAQs)
If you've still got questions about Turkey trot ideas, then these may help:
How To Make A Turkey Trot Fun?
To make a turkey trot fun, encourage participants to dress up in festive costumes, play upbeat music along the route, and have fun activities at the finish line like a photo booth or turkey-themed snacks. You could also incorporate fun challenges or scavenger hunts along the route to keep participants engaged and entertained. Finally, make sure to create a positive and inclusive atmosphere where everyone feels welcome and encouraged to participate.
How Should I Dress For A Turkey Trot?
When dressing for a turkey trot, it's important to keep the weather in mind. Wear breathable, moisture-wicking layers if it's cold outside, and dress in light, breathable clothing if it's warmer. Don't forget to wear comfortable, supportive shoes and socks to prevent blisters and foot pain. It's also a fun tradition to dress up in festive costumes like turkey hats or Thanksgiving-themed t-shirts. Finally, remember to bring a warm layer to wear after the race, as your body temperature will cool down quickly once you stop running.
How Long Do Turkey Trots Last?
The duration of a turkey trot can vary depending on the race's distance and the pace of the participants. Typically, a turkey trot can last anywhere from 20-60 minutes for shorter distances like a 5K, while longer distances like a 10K or half marathon can take anywhere from 1-2 hours or more. However, the actual duration will depend on the individual runner's pace and fitness level. It's always a good idea to check with the race organizers to get an estimate of how long the race will take and plan accordingly.
What Do You Do At A Turkey Trot?
A turkey trot is a Thanksgiving-themed race that typically involves running or walking a designated course. Participants can run or walk at their own pace and are usually encouraged to wear festive costumes or Thanksgiving-themed attire. At a turkey trot, you will typically check in and receive your bib number, warm up with other participants, and then start the race. Along the route, there may be volunteers or aid stations to provide water or snacks. At the finish line, there may be festivities like music, food, and photo opportunities. Some turkey trots also include fun challenges or scavenger hunts along the route to keep participants engaged and entertained. Overall, a turkey trot is a fun way to celebrate Thanksgiving and get some exercise with friends and family.