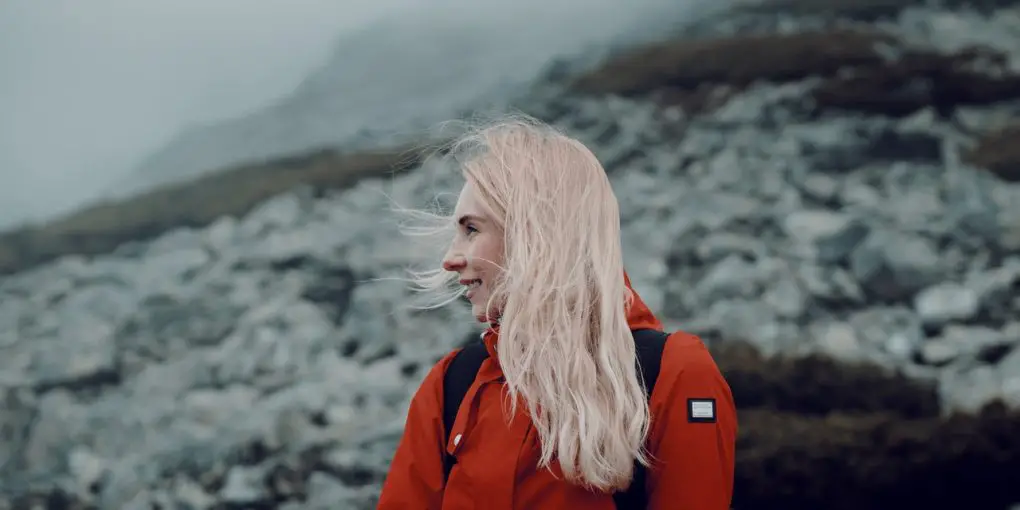 A Guide to Using Hair Extension with Clip-In Feature
Disclaimer: There are affiliate links in this post. At no cost to you, I get commissions for purchases made through links in this post.
Whether you are interested in hair extensions, want to achieve a new hairstyle, or try something different, there are numerous reasons why women use clip-ins. They come in packs of different colors, so it is possible to color match your hair for an even more natural look.
According to research, the global hair extensions market is projected to grow at a CAGR of 13% until 2026, showing the demand for these will continue to grow.
The best thing about hair extensions clip in features? They are quick and easy to use and can be taken off just as fast if you grow tired of them. (Read more about hair bundles)
What Are The Pros Of Using Hair Extensions?
Some reasons for wearing wigs are serious, while others are for fun; regardless of your reason for considering hair extensions, there are numerous benefits associated with their use. If you're considering adding hair extensions, here are a few of the pros:
They can help you achieve a new hairstyle.
Adding clip-in extensions offers length and volume without damaging your natural hair.
They help protect your hair from further damage.
There is nothing wrong with trying something different or experimenting with a new look. Women who do not like their hairstyles and color can change them quickly and easily with clip-in extensions. You can also use different colors to blend in your hair or create a striking, contrasting appearance. The possibilities are endless.
What Is The Difference Between Human Hair And Synthetic Hair?
Human Hair: Human hair wigs and extensions are widely used in the beauty industry because of their natural look and soft texture. However, this comes at a price: human hair wigs and extensions are expensive compared to synthetic wigs and extensions. Human hair is undoubtedly the best choice if you often wear your hair down since it doesn't tangle easily. It also takes color well and can be styled and permed at different temperatures.
However, if you often wear your hair in a ponytail or updo, human hair wigs and extensions may not be for you since they cannot sustain heat as synthetic wigs and extensions do. Human hair wigs and extensions require special care, such as shampooing with gentle shampoos at most.
Synthetic Hair: Synthetic hair wigs and extensions, on the other hand, are preferred by women who often wear their hair up or curly since this type of wig is heat-resistant.
Even though synthetic wigs look almost identical to natural hair, they tend to tangle easily after a few washes. So, if you wish to change hairstyles often, you may choose synthetic hair extensions.
While human hair takes color well, synthetic wigs do not; therefore, you should invest in a good wig dyeing product if you desire colored wigs. Nonetheless, since they can be reused multiple times, synthetic wigs and extensions are an excellent alternative for women on a budget.
What Is The Difference Between 'Clip-In' And 'Tape-In'?
Clip-ins: Clip-in hair extensions come with little clips attached to the wefts of hair; these clips can be attached to your hair for a temporary measure. Clip-in wigs can also be taken off quickly or easily.
Tape-In: Tape-in hair extensions are attached to a unique adhesive and applied right onto your natural hair with the help of a professional stylist. They are a more long-term choice, as they tend to last longer than clip-in extensions.
How to Use Clip-in Extensions?
Hair extensions with clip-in offer length and volume without damaging your natural hair. Here's how to use them:
Step 1: Detangle the hair thoroughly with a comb.
Step 2: Apply light hairspray to make it easier to attach the clip-in extensions. Ensure that the clips are not too close together or too far apart; if they are, there will be too much hair in some places and not enough in others.
Step 3: Separate your natural hair into sections, then clip the extensions onto them one by one. You can also choose to attach each piece to a different section of hair for additional volume.
Tips: To blend in the wig, you might want to experiment with different attachment techniques. Using 1/4-inch wefts with a small clip-in extension is also advisable since these can be easily hidden in your natural hair.
Where To Buy The Best Hair Extensions?
Plenty of online retailers offer wigs and hair extensions at all price points. You may consider checking out local beauty salons to get natural human hair extensions since they often stock good-quality human hair wigs and extensions. Many online sellers offer synthetic hair wigs and extensions at affordable prices.
Tips: Be sure to check the return policy before making your final purchase. A good seller will always offer a money-back guarantee if your clip-in extensions don't work for you, such as easily hair tangles.