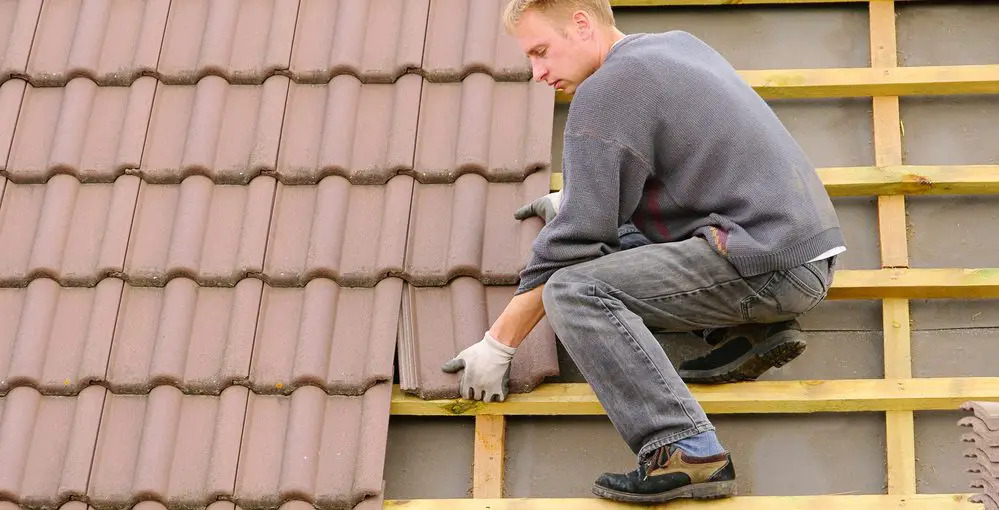 Select The Most Appropriate Roofing Company For Your Project
While some DIYers may choose to install their roofs alone, most homeowners choose to employ a professional construction company to do so. Make several inquiries to various roofing companies from the area and request bids for this project before you proceed with hiring them. 
However, before you decide on the company or contractor that's going to install your new roof, make sure that you work with a reputable company from the roofing sector that is mandatorily registered, has all required licenses and permits, and owns a general contractor insurance policy which essentially proves that the company cares about their clients in case of mishaps in the installation process. 
Choose The Best Material For Your New Roof
Choosing a roofing material is one of the most crucial decisions you'll make when installing a new roof. First and foremost, consider each available product's pricing, appearance, and longevity before choosing a material. For instance, asphalt roofing shingles are one of the most cost-effective solutions, but their longevity is one of the shortest. On the other hand, metal or concrete shingles typically survive longer and are therefore a good choice if you're trying to invest for the long haul.
Aside from more typical shingles such as asphalt, shakes, and slate, you can also purchase stunning metal roofs that mirror the look of many other roofing materials, as well as architectural shingles that outperform traditional asphalt in terms of both performance and appearance.
Consider each option carefully, weighing the advantages and disadvantages of each. If you're not sure which materials would indeed be appropriate for your home, call a professional to inspect your roof and determine which products would be the most excellent investment.
Examine The Condition Of Your Roof Structure
Whether you've experienced leakage issues over the years or not, inspecting the plywood that supports your roof is highly recommended before you start replacing your old roof with a new one. Replace the sheathing immediately if you discover any areas where it is damaged or soft or whether it seems to be deteriorating. Before you start the installation, you should also remove your present layer of shingles and inspect it to detect and repair any leaks in the roof frame on time, extending its longevity and avoiding a more severe leak down the line.
Choose Between Stripping Off Or Layering On
Another essential consideration is whether to stack the old shingles before installing the new ones or removing them completely. However, since you can't have more than two layers of shingles on your roof as it's against the building code, it's recommended to peel off the old layer of shingles before installing the new ones, especially if the old shingles are curling, the roof is uneven or if you reside in an area with strong winds.
However, suppose you do the opposite instead. In that case, the second layer of shingles will place extra stress on your roof, and a second layer over the original is only recommended if you're short on time or money.
Obtain All The Necessary Documentation
In addition to penning a contract with the roofing company, which goes without saying, you should also obtain two more documents. One of them is a building permit, which is almost always required to help ensure that your contractor follows the building code and make sure you are valid. The other file is a notice from the contractor's insurance carrier confirming the project is addressed to you and covered.
Final Thoughts
Ultimately, installing a new roof is entirely dependent on what your home needs. But if you keep these things in mind, you'll be in a much better position to decide how to handle this process.
And as long as you take your time and make informed decisions, it's hard to select the wrong type of roof for your house. Plus, with the suitable materials, contractors, and requirements, you'll be able to enjoy years of quality service from your new roof.