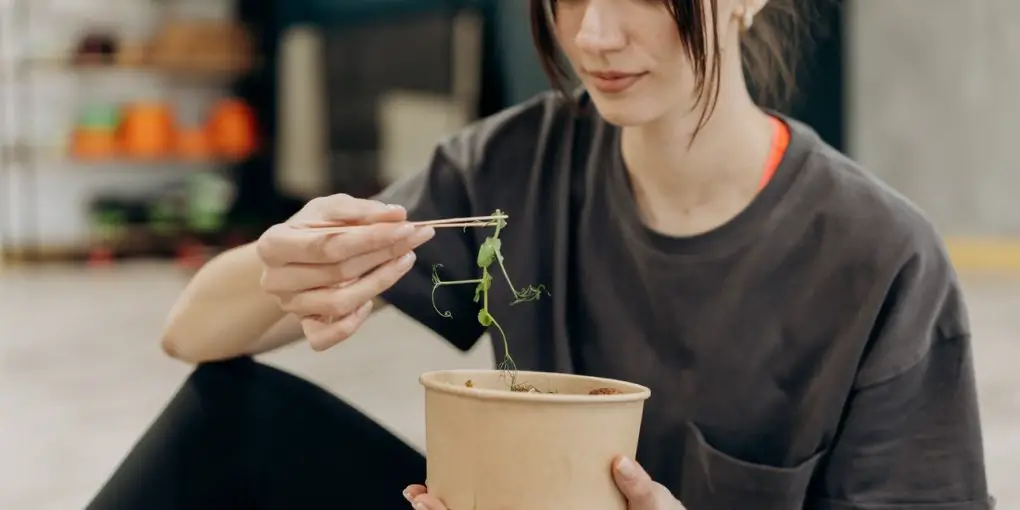 A Guide to Order Plant-Based Meals Online
Disclaimer: There are affiliate links in this post. At no cost to you, I get commissions for purchases made through links in this post.
If you choose a vegan lifestyle, switching to a plant-based diet should be on your cards. As more Australians have turned into vegetarians, plant-based food is the fastest-growing food category in the country post-pandemic.
There are innumerable health benefits of eating a bowl of fresh fruits and vegetables.  But, it is essential to select the right plants for your diet according to their nutritional values.
You can choose to order a tasty vegan meal in Australia from leading meal producers like Salad Servers Direct.
Why Should You Choose a Vegetarian Diet?
According to recent reports, plant-based food is now the fastest-growing food category in Australia. The industry is projected to be valued at $6 billion by 2030, up from $185 million last year.
Consuming processed foods and high levels of animal fats has adverse effects on your body in the long run.
Here are a few benefits of a plant-based diet plan.
It improves the digestive system.
It helps manage cardiovascular diseases.
A vegan diet helps in healthy weight loss.
Vegetarians can better control Type 2 diabetes.
It promotes healthy skin.
It boosts the metabolism rate.
It lowers cholesterol levels.
A vegan diet helps fight insomnia.
Vegetables and fruits help against cancerous cells.
It helps fight premature aging.
Lower blood pressure levels
Steps to Choose a Plant-based Meal Online
Seeking a home delivery of plant-based meal kits in Australia is a challenging task. Many brands deliver a variety of vegetarian food to your doorstep.
Here are the basic steps you should follow to order vegan food online in Australia.
Check for Reputed Companies
Top-rated food companies in Australia offer home delivery of tasty plant-based meals. They use premium quality fruits and vegetables that are entirely organic and pest-free.
It is essential to check ratings and customer reviews while selecting online delivery of gluten-free and dairy-free plant-based meals. You can compare the prices and place an order from a company that offers the best-discounted prices or gift cards.
It is crucial to select an online meal company in Australia registered under the NSW Food Authority. Companies registered under NSW as a COVID-safe business ensure adequate food safety and food quality management.
Choose the Right Menu
Australian online meal companies provide various options for plant-based meals. You can order budget-friendly family meals that can serve 4-6 people in your home.
Some of the vegan meals you can order online include:
Vegetable curries
Ready-to-cook, frozen meal kits or stir fry kits
Salad bowls are packed with plant-based nutrients
Pasta and sauces
Soups and Appetizers
Main course
You can choose to add new items to the cart and modify them before you place the order.
Choose a Delivery Date and Timing
You can choose the delivery date and timing for your order depending on the services available in your postal code.
Along with the schedule, you can also add specific instructions to prepare the meal, like adding extra fruits, nuts, or vegetables.
Products are delivered in plastic, recyclable containers that you can store in the refrigerator for a long time. It is advisable to immediately refrigerate your order to retain freshness for a longer time. You can follow the heating instructions on each meal box for the oven and microwave.
Check for Payment Methods
If you wish to avoid additional delivery charges, it is advisable to check the minimum order value on websites like Salad Servers Direct before paying for the same. Most of the reputed Australian websites accept credit and debit card payment methods.
Final Words
A portion of plant-based food is packed with natural nutrients like vitamins, minerals, iron, and potassium.  Hence, it is imperative to place online food delivery orders from top-rated websites in Australia. Such companies offer prompt customer service and quality-assured delivery.
Only reputed companies offer easy returns or give money-back guarantees for damaged or wrong orders.