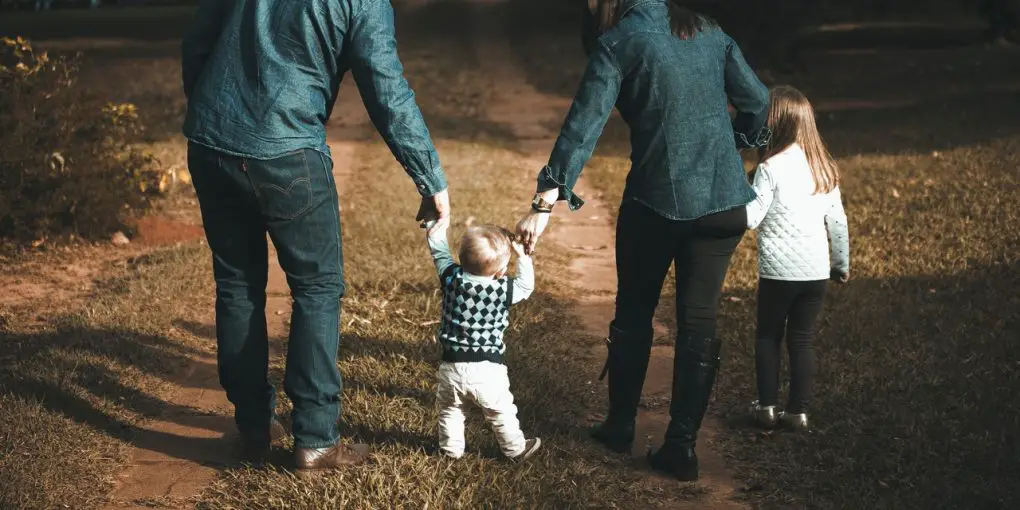 8 Tips to Stay Healthy and Happy As a Family
Disclaimer: There are affiliate links in this post. At no cost to you, I get commissions for purchases made through links in this post.
With the hustle and bustle of careers, social lives, mortgages, and adventures, modern families have a lot on their plate, and there is not much time left for actual family time. However, staying healthy as a family is an important way to keep up spirits and strengthen relationships.
Staying healthy and happy as a family takes effort. You cannot just let it happen – you must make it happen! There are little things you can do every day to grow closer together. Many factors come into play when deciding what steps to take to keep your family happy and healthy. Below are eight tips for increasing your mental, emotional and physical health as a family.
1. Have regular health checkups 
Health checkups are essential for everyone, even if you do not have any issues that you know about yet. It is incredible how much you can learn about your body if you just pay attention to what it is telling you. Parents want to protect and provide for their children, and children also want to be protected by their parents.
Everyone wants to lead a healthy and happy life, but this is not always possible. Unfortunately, not everyone has the time or money to go to a medical specialist. So many people rely on family doctors or nurses who have an RN to BSN Degree and years of experience under their belts diagnosing and treating the issue before it gets worse.
2. Set up a family fitness challenge
Setting up a family fitness challenge is a great way to stay active and healthy as a family. It can be a little difficult to stay motivated on the road to fitness, but having a family health challenge can help you get on track and reach your goals. It also helps that by doing this challenge with your family, you will be able to enjoy spending more time together as you all work towards your goals. To do so, pick an activity that suits your family's interests. Maybe your kids love basketball and would love to see their dad make some shots or learn how to play better. You might have multiple family members who enjoy running or swimming. Find something that everyone enjoys and do it together. Having something like a Family Fitness Challenge makes exercise more fun and competitive while also encouraging you to live healthier lives.
3. Go on family trips
Family trips are a great way to get everyone together in one place without technology, so you have time to talk and connect. It does not take much to have a good time with your family — just getting out of the house to indulge in something different is often enough to spark conversation. Adventures like hiking, camping, or exploring can inspire kids' creativity and help them learn about the world around them. You might even be able to incorporate learning into these types of outings. For example, if you are going on a nature walk, teach your kids about what they are seeing as you go along. If you are camping and your child asks what makes the stars twinkle, tell them all about our universe! That said, many family trips can be expensive, but there are economical and free outing places to help preserve family time while enjoying one another's company. 
4. Eat together
Eating together is an excellent way for a family to spend more time together. Treating dinner as a sacred ritual that brings your family together is the best way to make it regular and healthy. Eating as a family is also an essential part of teaching children how to make good choices about food. Eating healthy regularly can become a chore, so try coming up with fun ways to add variety to your meals. Show kids how to make their favorite foods more nutritious by using lower-calorie and low-fat ingredients instead of higher-fat ones. When parents model healthy eating habits, children are more likely to develop them themselves.
5. Plan tech-free nights
It is essential to take some time for ourselves and our families, but it can be challenging to do so! However, you can designate a few nights during the week to digitally detox as a family. Take a break from all technology for one evening to help your mind and body recharge. During this time, your family can enjoy doing something fun together, like playing board games, going out for ice cream, or enjoying a movie. As a result, tech-free nights can help your family feel closer and more connected. This is important in today's technology-driven society, where kids may spend too much time on computers or mobile devices.
6. Have regular discussions            
It is essential to have regular discussions with your family members. Discussing your respective days, achievements, and problems can be a great way to stay connected and happy. If you do not have enough time for these conversations during the day, you need to make time for them. Make sure you choose a location with minimal distractions. Turn off anything that could interrupt the conversation—cell phones, computers, televisions, etc., so your family knows how important they are for you.
7. Set a bedtime routine for kids           
Setting a bedtime routine for your child is a great way to help them fall asleep faster and on time. Most children, it seems, hate going to bed at night. When you have the same routine every night, it helps ease your child's transition from playing and having fun to going to bed, which keeps their brains functioning optimally during the day.
8. Laugh together           
Laughter is contagious, spreading quickly among families who regularly spend time together. Laughing together helps everyone reduce stress and improve relationships, which is a great way to strengthen family bonds. It also helps boost your overall health, wellbeing and immune system. The key to laughing more as a family is to take some time to think about what might be causing tension in your home. Sometimes, looking at a situation from another perspective can make all the difference. Telling or listening to jokes is a great way to lighten the mood at home and bring family members together. Laughing together as a family can not only help you stay healthy but also happy as a family.
Conclusion
Staying healthy and happy as a family is something that every family has to figure out for themselves. It is an organic process, full of ups and downs. So while getting weekly checkups and eating a healthy diet goes without saying, there are other aspects of your life that you may be overlooking. Take the time to identify these smaller habits and patterns, and develop personal rituals around them. If you want to stay healthy together as a family, the effort will be worth it at the end of the day.