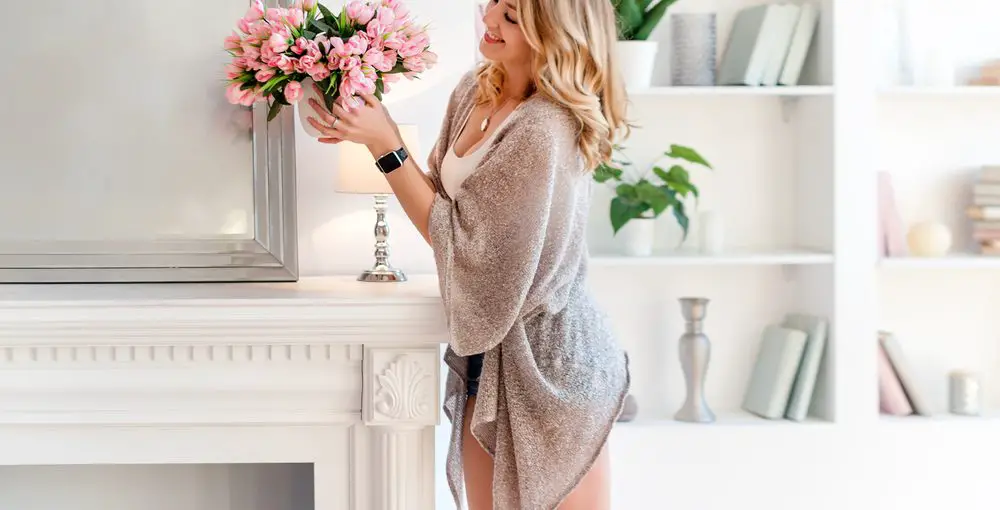 8 Inexpensive Ways to Give Your Home a New and Expensive Look
Disclaimer: There are affiliate links in this post. At no cost to you, I get commissions for purchases made through links in this post.
Are you tired of your home's lackluster appearance? If so, you're not alone. Many homeowners feel like their space needs a facelift, but they don't want to break the bank.
Homeowners often mistakenly believe they need to spend a lot of money to make their homes look expensive. They'll buy luxurious furniture or make significant changes to the structure of their home. But you don't need to go to those extremes to give your home an expensive look.
You can make several small, inexpensive changes to give your home a luxurious feel. Here are eight inexpensive ways to give your home a new and expensive look:
1. Paint the exterior of your home.
You can easily spruce up your house by painting the exterior. A fresh layer of paint can make a world of difference, and it's a project you can easily do without spending a lot of money. Choose a color that compliments your home's style and architecture. When starting a paint job, always begin with the trim. It will help define the space and make your home look more polished. Once the border is complete, move on to painting the body of the house. If you're unsure what color to choose, ask for a few paint samples from your local hardware store. You may also hire a professional painter to do the job for you. To locate the best painter in your vicinity, you might ask for suggestions from friends or colleagues. Such as, "What's the best painter near me?" or "How much would it cost to hire a professional painter?" With the help of these questions, you should be able to find the perfect contractor for you.
2. Add new hardware to your cabinets and doors.
Another great way to give your home a quick and inexpensive update is to add new hardware to your cabinets and doors. It will significantly impact the overall look of your home. When selecting new hardware, be sure to pick pieces that complement the style of your home. Opt for sleek and simple hardware if you live in a modern home. If your house has a classic aesthetic, choose pieces with intricate details and a traditional finish.
3. Swap out your light fixtures.
A simple and reasonable way to update your home's look is to swap out your light fixtures. When people walk into a room, one of the first things they notice is the lighting. Lights add to your space's overall aesthetic and can be great conversation starters. It's important to choose fixtures that make a statement. For a fresh and modern look, opt for light fixtures with a minimalist design. Choose ornate and detailed fixtures if you want a traditional feel. Lights set the tone for a room, so choose wisely. The better the quality of your light fixtures, the more expensive your home will look.
4. Hang new window treatments.
Windows are one of the fundamental features of a home. They let in natural light and provide views of the outside world. But windows can also let in drafts and unwanted sunlight. To improve the look of your home and make it more comfortable, hang new window treatments. Curtains, blinds, and shutters are all popular options. The focus should be on finding treatments that are both functional and stylish. When selecting window treatments, take the time to find the perfect fit for your windows. The incorrect size or style can make a big difference in the overall look of your home.
5. Invest in new bedding.
Your bedroom is a place where you should feel relaxed and comfortable. It's also where you spend a lot of time, so it's vital to ensure it looks its best. Investing in new bedding is one of the most straightforward methods to do it. Bedding comes in a wide variety of colors, patterns, and materials. It's essential to find bedding that you love and that fits your style. When choosing new bedding, select a style that compliments the overall aesthetic of your bedroom. The wrong bedding can make your space feel cluttered and uninviting. With fresh bedding, you'll be able to transform your bedroom into a stylish and relaxing retreat. It will uplift the look of your home without breaking the bank.
6. Declutter your home.
If you want your residence to look luxurious without spending any extra money, declutter it. Clutter can make a space feel small and cramped. It can also be a distraction from the overall aesthetic of your home. To declutter your space, start by getting rid of any unwanted or unused items. Once you've removed the clutter, organize your remaining belongings. It will allow you to create a sense of order and make your home look more put together. When decluttering your home, focus on one area at a time. It will assist in making the process less overwhelming and more manageable. Once the house is decluttered, you'll be able to enjoy your space more and feel proud of your home's appearance.
7. Add some greenery.
Greenery helps to create a feeling of tranquility and can transform the look of your home. Plants are an effortless and inexpensive way to add some life to your space. They also help to purify the air and boost your mood. When selecting plants for your home, be sure to choose varieties that are easy to care for. Once you have bought the plants, place them strategically around your home. Avoid placing them in areas that receive direct sunlight or places that are too far from a water source. You can give your house a new and fresh look with a little effort.
8. Rearrange your furniture.
One of the essential components of any dwelling is furniture. It can be both functional and stylish. If your furniture looks a bit dated, try rearranging it. It will give your residence a whole new look without spending any money. When rearranging your furniture, be sure to create a floor plan first. It will help you to avoid any costly mistakes. Once you have a plan, start moving the larger furniture pieces first. Utilize smaller pieces to fill in the gaps. Be sure to pay attention to traffic flow in your home and create a pleasing and balanced arrangement. You can add a new feel to your home by rearranging your furniture.
Conclusion
Even if you can't afford a complete home makeover, you can do plenty of things to give your abode a new look on a budget. We've shared some inexpensive ways to help get you started, so don't wait any longer! Give your house the update it deserves, and start saving money today.